Okinawa police refer charges against US soldier, civilian accused of robbing $65,000 from currency exchange
by
Aya Ichihashi Matthew M. Burke
May 27, 2020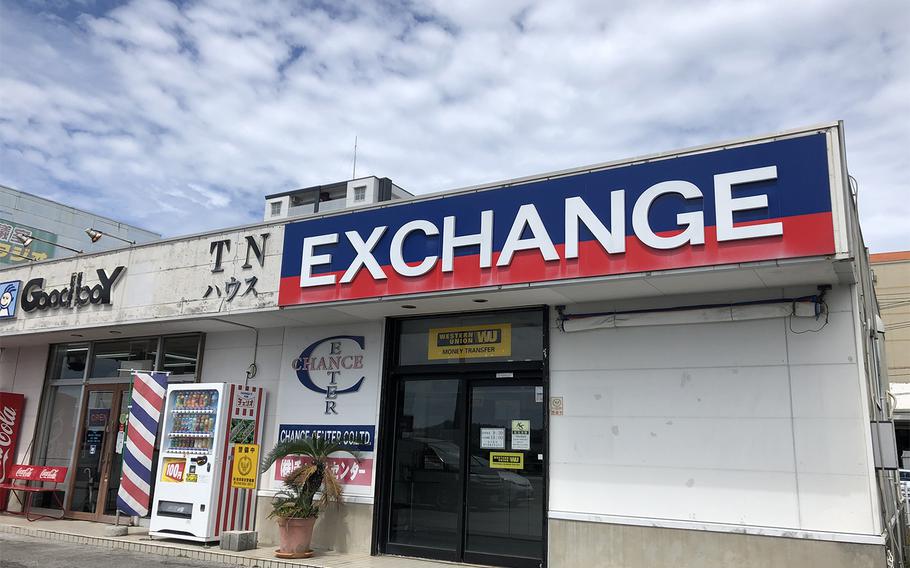 CAMP FOSTER, Okinawa — Japanese police have identified two people suspected of robbing nearly $65,000 from a currency exchange shop at knifepoint earlier this month as the case now heads to prosecutors.
Okinawa police referred charges Tuesday against Army Pvt. Demetrius Moton Jr., 21, and Hassan Smith, 34, to the Naha District Public Prosecutor's Office, a police spokesman said Wednesday. Both men live and work at Kadena Air Base. Smith is a civilian employee.
Police hope prosecutors accept their recommendations to charge the men with robbery and invasion of a building.
"We gathered enough evidence to believe that those two suspects committed the crime," the spokesman said. "It is now up to the prosecutor's office to decide to indict or not." Some government officials in Japan customarily speak to the media on condition of anonymity.
The referrals are the culmination of a joint U.S.-Japanese effort to apprehend those responsible for the May 12 robbery, the spokesman said. Both men remain in U.S. military custody.
According to police, two mask-wearing perpetrators entered the currency exchange shop, not far from Camp Foster's front gate, at about 4 p.m. One or both went inside the counter area of the shop and one or both brandished a knife, threatening an employee and demanding money.
The pair then ran out with $64,700 in Japanese and U.S. currency, police have said. No one was injured.
U.S. service members or American base employees were immediately suspected because both men reportedly spoke English and the shop is located near a U.S. military instalaltion, police have said.
On May 15, local media photographed a uniformed soldier being escorted into the police station by military police. The 18th Wing at Kadena issued a statement saying a soldier and a civilian employee of the base were suspects.
A spokesman from the Naha District Public Prosecutor's Office said Wednesday that it was just starting its investigation into the charges.
"We cannot comment on when these two suspects will be indicted or not," the spokesman said.
The spokesman declined to say whether they would request custody from the U.S. military.
A conviction of robbery with threat or assault carries between five to 20 years imprisonment under Japanese criminal law, according to the Ministry of Internal Affairs and Communications.
Officials from the 18th Wing referred all questions about the men and the case Wednesday to Okinawa Police.
"The U.S. military has been cooperating with Okinawa police since the start of this investigation and will continue to cooperate as long as local police request our assistance," 18th Wing officials said in an email to Stars and Stripes on Wednesday. "We take these matters very seriously and will ensure members are held accountable if they are found to be involved in criminal activities."
burke.matt@stripes.com Twitter: @MatthewMBurke1
ichihashi.aya@stripes.com Twitter: @AyaIchihashi
---
---
---