Okinawa police accuse Kadena airman of drunken driving, leaving scene of accident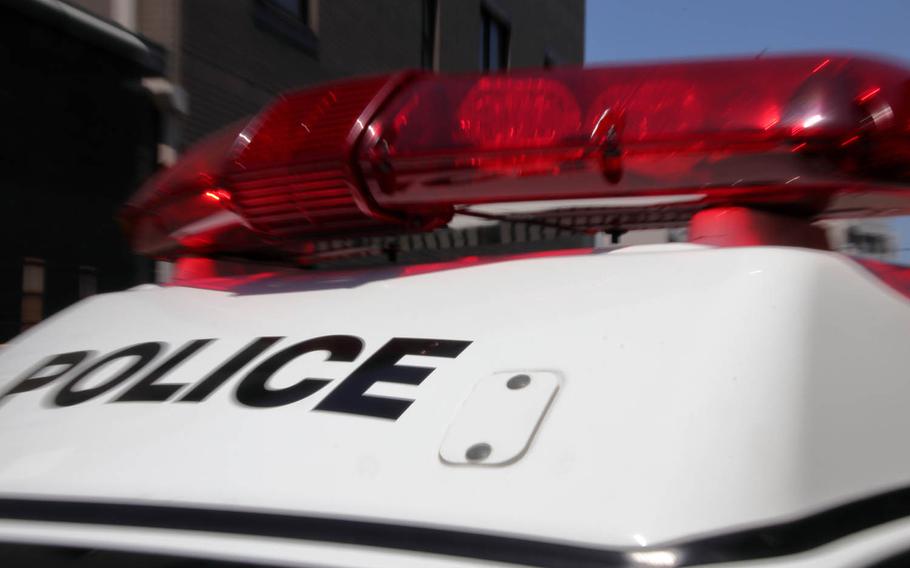 CAMP FOSTER, Okinawa — An airman assigned to Kadena Air Base ended his Independence Day under arrest on accusations that he drove while drunk and left the scene of an accident, according to Okinawa police.
Staff Sgt. Tavarus M. Trotty, 24, was taken into custody after a taxi driver reported that he had struck another vehicle at 5:35 a.m. and then left the area, a spokesman for the Urasoe Police Station said Tuesday. The driver followed Trotty, whom police arrested an hour later when he stopped not far from the accident scene.
Trotty injured his forehead, which struck the windshield, and also suffered a minor cut when he hit the other car, according to the spokesman. It's customary in Japan for some government officials to speak to the media on condition of anonymity.
The spokesman said the driver whose car Trotty allegedly struck suffered no injuries. Police did not detail the extent of damage to either vehicle or Trotty's speed.
A breath test by police measured Trotty's blood alcohol content at twice Japan's legal limit of 0.03%, according to the spokesman. By comparison, all 50 U.S. states have set 0.08 as the legal limit for driving under the influence or driving while impaired.
Trotty was still in custody Tuesday morning, the spokesman said. His case, which remains under investigation, was referred to the Naha District Public Prosecutors Office on Sunday, the spokesman said. The charges are driving under the influence and failing to report an accident.
Kadena's 18th Wing did not immediately respond to requests for comment Tuesday.
Driving under the influence may result in up to three years in prison or up to $4,672 in fines, according to Japan's Ministry of Internal Affairs and Communications. Failing to report an accident may result in up to three months in prison or up to $467 in fines.