Okinawa Marine who saved drowning pregnant woman gets service's highest award for noncombat valor
by
Matthew M. Burke
February 24, 2020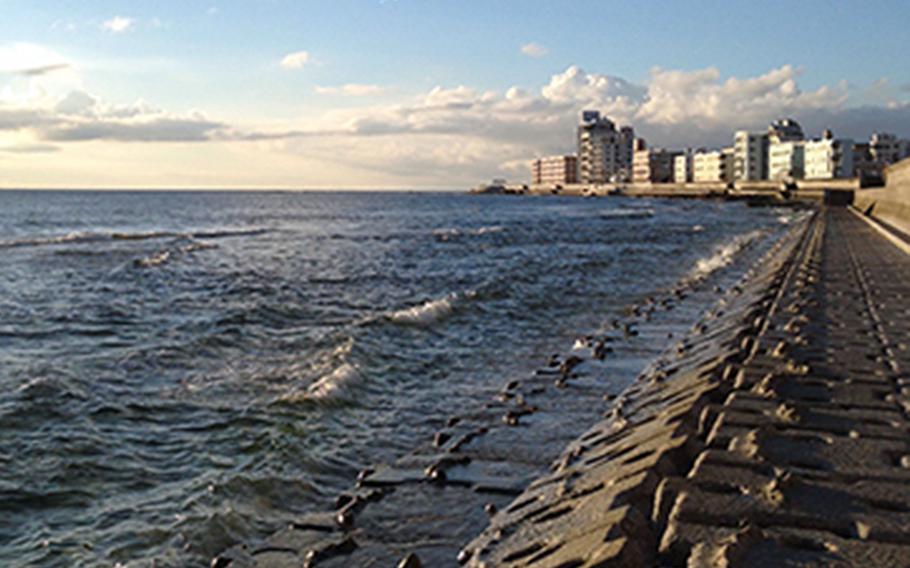 CAMP FOSTER, Okinawa — An Okinawa Marine who saved a drowning pregnant woman caught in a rip current in 2018 has been awarded the service's highest award for valor in a noncombat situation.
Maj. William Easter received the Navy and Marine Corps Medal from III Marine Expeditionary Force commander Lt. Gen. H. Stacy Clardy III in a ceremony Feb. 14 at unit headquarters aboard Camp Courtney, a Marine Corps statement said.
Easter, the III MEF theater security cooperation officer from Beaufort, S.C., was also recognized for his heroism by the Japanese mayor of Chatan in January 2019.
"I think I'm just as brave as anybody else in the military," Easter said in the statement. "I was just the right person at the right time. I'm certain there are any number of people here, who are also the right people, and would have done the same thing."
On the afternoon of Dec. 8, 2018, Easter was preparing for a run on the Okinawa seawall near American Village when he heard cries for help coming from the shore, he told Stars and Stripes last year. An exhausted man had made it back to shore after snorkeling but his pregnant wife — an American in her 20s — had been swept out and was approximately a quarter mile from land.
The man said he was too exhausted to swim out to her.
Easter instructed one bystander to call Japan's equivalent of 911 and another to find a flotation device, he and Japanese officials said.
"I could see her in the distance, a little head bobbing there in the water," he told Stripes last year. "I looked at it and I said, 'Wow, that is not a short swim. You're not going to do that very easily.'"
Easter then swam the approximately 300 yards out to the woman.
She was exhausted by the time he arrived, so he got her up on the orange, circular life-preserver he carried. Then he treaded water for approximately 30 minutes while he waited for emergency services.
Chatan fire officials arrived on personal watercraft and plucked Easter and the woman from the sea, he said.
"She could have drowned," Nirai Fire Chief Morikatsu Sakihara said during the ceremony honoring Easter at Chatan Mayor Masaharu Noguni's office on Jan. 22, 2019.
Easter told Noguni that his actions came with being a Marine.
"When you see that someone needs help, you go out and you do it," he said. "You don't think about it."
Easter's actions, Clardy said, likely saved multiple lives that day. If he hadn't gone in, others might have attempted to save the woman, which could have compounded the potential tragedy.
"He was risking his own life," Clardy said in the statement. "This was no small act and I am proud to present him with this award."
burke.matt@stripes.com Twitter: @MatthewMBurke1