Okinawa island still honors Marine colonel who helped in 1960s
---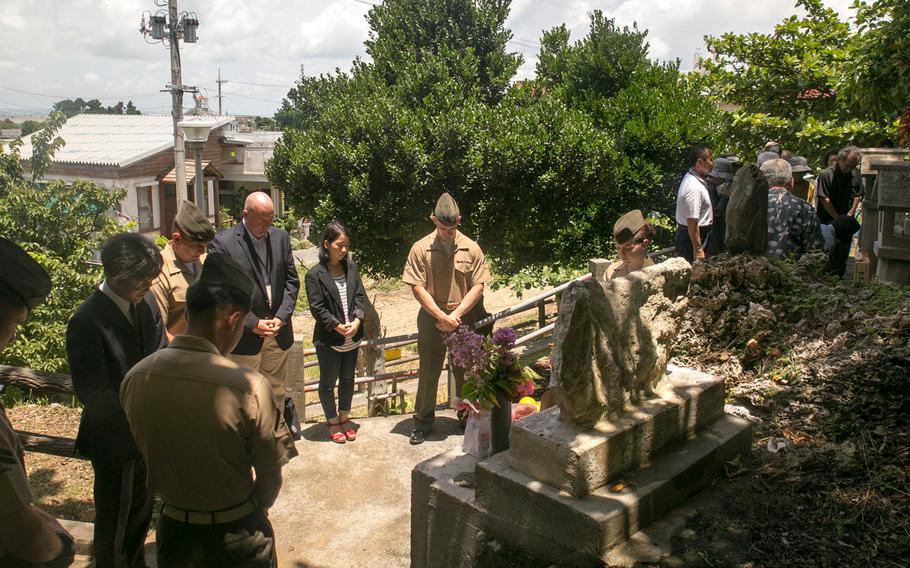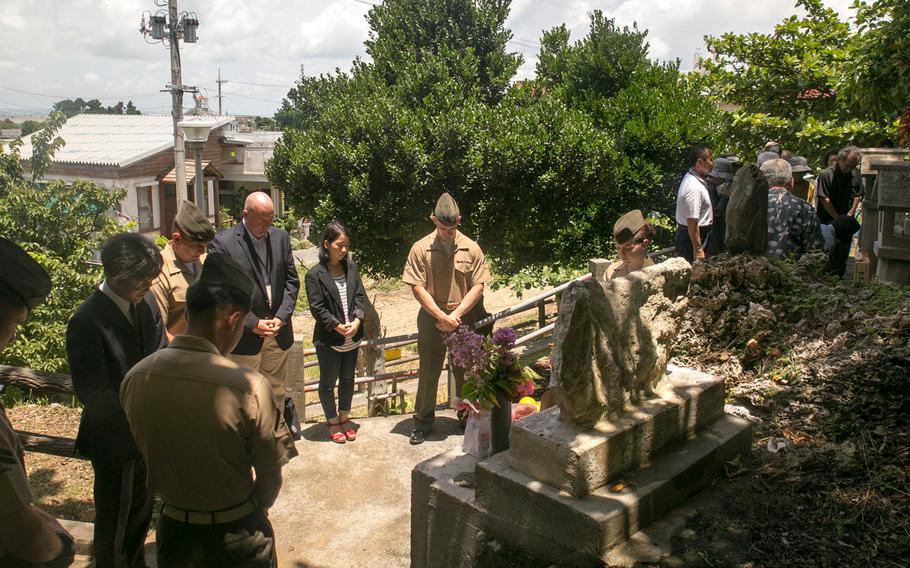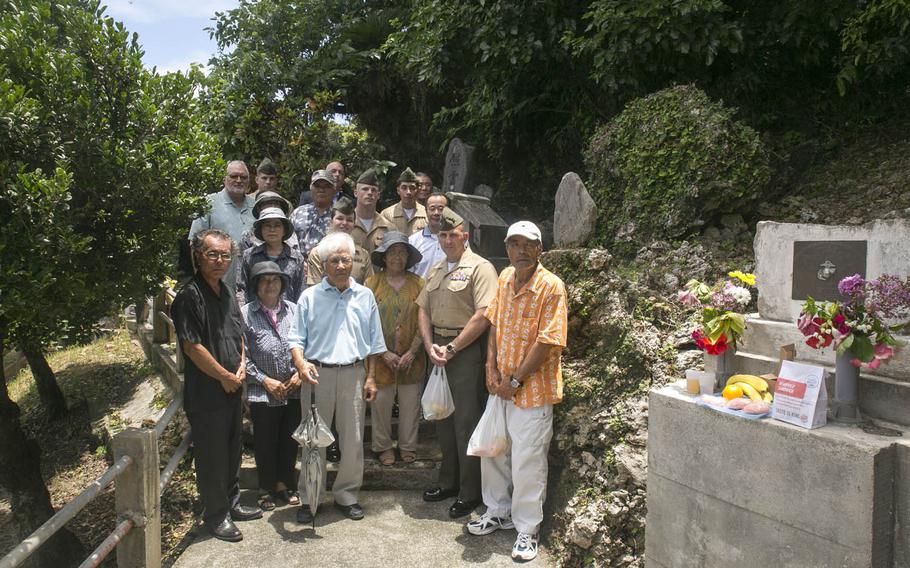 URUMA, Okinawa — A memorial bearing a Marine Corps unit's insignia stands on a quiet hillside overlooking the tranquil fishing village of Hamahiga Island.
Residents built the monument — which sits next to a tribute for locals who died during World War II — more than 40 years ago to honor and console the soul of Col. Kermit Shelly, who brought much-needed infrastructure to the tiny remote Okinawa island in the late 1960s.
"What this island enjoys today greatly owes to what he and U.S. military did for us back then," said Ryoji Morine, 66, who has been caring for the memorial over the past four decades.
Shelly was commanding officer of 3rd Force Service Regiment, known today as 3rd Force Service Support Group, out of Camp Foster. From 1967 until he killed himself in 1968 — people who knew the island's old residents say he suffered from depression after losing so many troops in Vietnam — Shelly and his Marines frequently visited Hamahiga, bringing improvements and building a friendly relationship with its people.
Earlier this month, the colonel's granddaughter, Christine Shelly, 42, executive vice president of Grantham Education Corp., made a surprise visit to Hamahiga from Washington, D.C. She learned about her grandfather's warm relationship with the island several years ago and has wanted to visit ever since.
She was greeted by Yoshiyuki Morine, 58, the caretaker's brother, at a restaurant across from the memorial. He said he would never forget the day when electricity came to Hamahiga, thanks to generators and fuel supplied by the Marines.
"Before that happened, as a kid, I used to sit on a beach after dark, enviously watching bright lights in the town across the water," he said.
In the '60s, the area was still struggling to recover from the devastating effects of World War II's Battle of Okinawa, and tiny islands such as Hamahiga were virtually left out of restoration efforts. The work done by Shelly and his Marines tremendously enriched people's lives, Yoshiyuki Morine said.
"Soon after electricity came, a TV set arrived at our home," he said. "Marines also laid telephone cables, built schools and a church, and repaired homes of the less fortunate residents. Marines even saved this island from two big forest fires."
Shelly and his Marines also built a reservoir — which is still in use and not far from where the memorial stands today — that has been crucial for providing irrigation for Hamahiga's agriculture.
Christine Shelly said talking with Yoshiyuki Morine brought her closer to her grandfather, who died before she was born.
"It is sort of meeting him through the eyes of people here," she said.
At the memorial site, Ryoji Morine polished the tribute's copper plate and, as he does every year, planned to visit Camp Courtney — the closest Marine Corps base — to pick up flowers for Shelly's monument.
"He is an American and a Marine," he said. "I know he loves to have something that has a touch of his country."
---
---
---
---