Okinawa homicide victim's friends raising funds for surviving children
by
Aya Ichihashi
April 30, 2019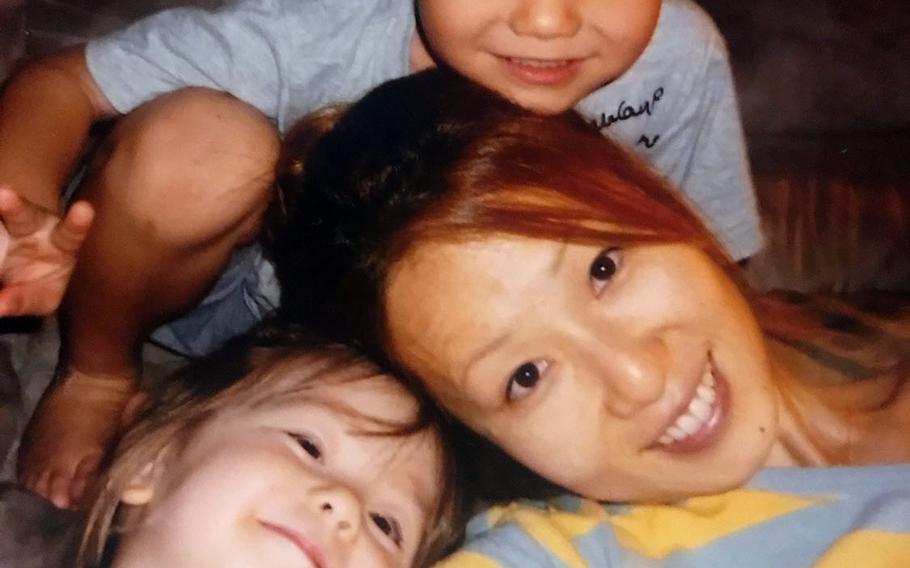 CHATAN, Okinawa — A friend of the woman who police believe was stabbed to death last month by a Navy corpsman, who then killed himself, has started a GoFundMe campaign for the woman's two children.
Tamae Hindman, 44, was apparently stabbed to death April 13 in her Chatan apartment by Petty Officer 3rd Class Gabriel Olivero, according to Okinawa Prefectural Police. Olivera, 32, of North Carolina and attached to 3rd Marine Division, then fatally stabbed himself.
A self-described close friend of Hindman's, Alan Joseph III, on April 24 launched a campaign with Matthew Smuckler, another close friend, on the GoFundMe website to raise money for the children Hindman left behind, a boy, 10, and a girl, 7.
One of Hindman's children was present during the incident and called a relative, who called police, according to previous reports. Police on Okinawa are still investigating.
Joseph told Stars and Stripes by email Tuesday that "there was an immediate vocal outpouring on social media of people from around the globe asking how they may contribute to help the surviving children."
He said he felt compelled by his close connection to their parents "to do anything and everything within my abilities to help."
Joseph is also "a father of two school age children in Okinawa," he wrote. He said he understands "the children's devastating loss not only of Tamae as their mother, but also the loss of her as the link to their Japanese cultural heritage."
He wrote that "100% of the funds raised will go towards supporting the children's needs and activities they love to do and that Tamae would want to see them doing in life."
Hindman's children "still struggle to come to terms with the heartache" caused by the death of their mother but have the emotional and physical support of their father, Jeremiah Hindman, according to Joseph.
The children's father is listed as the fund administrator.
"He hopes to be able to use whatever this fund generates to financially support their children in taking care of their needs, as well as following their interests and building up their talents," according to the fundraising plea.
The Hindmans' son plays football and soccer and has been nominated for several awards; their daughter loves swimming and hanging out at the beach and dominates her Ripstick skateboard, according to the GoFundMe page.
The campaign goal is a half-million dollars. More than $5,100 had been donated as of Tuesday afternoon in Japan.
"While the funds raised will never be able to replace the time the children have lost with their mother, it is our hope that it will provide support for the activities Tamae would encourage and support them to pursue," Joseph said.