Okinawa-based hospital corpsman found not guilty of sexually assaulting fellow sailor
by
Caitlin Doornbos
August 14, 2019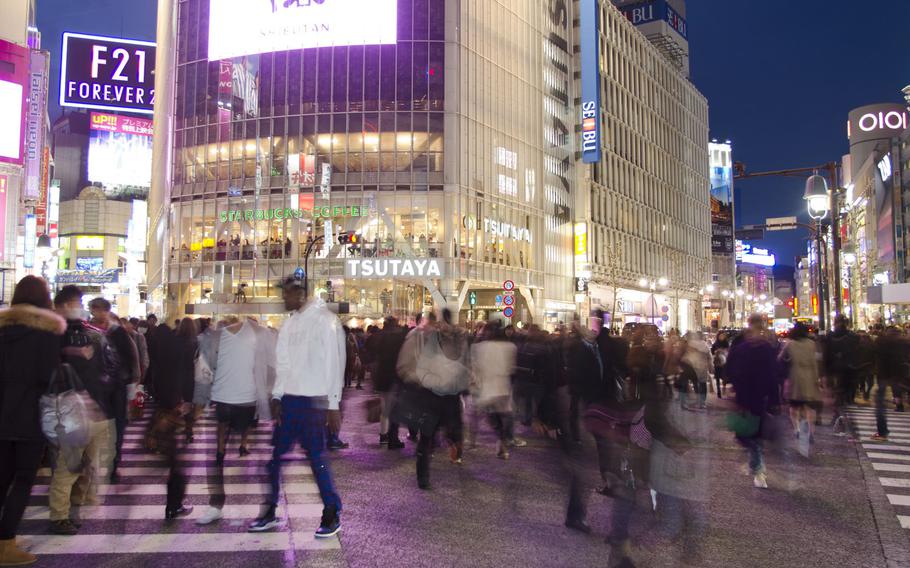 YOKOSUKA NAVAL BASE, Japan — A hospital corpsman accused of sexually assaulting a fellow sailor was found not guilty by a jury of seven men and one woman on Wednesday.
Petty Officer 3rd Class Glenn Washington, assigned to Naval Dental Center Okinawa, was acquitted of sexual assault with bodily harm after admitting to investigators he had sex with a fellow sailor at his capsule hotel after a night of drinking in Tokyo's Shibuya ward while on leave late last year.
Jurors deliberated for three hours after the three-day trial in Yokosuka.
In a hotel surveillance video shown to jurors Tuesday, Washington was seen pulling the woman by her wrist to his capsule in the early morning hours of Nov. 3, 2018. The woman was stumbling, bumping into walls and moaning, "Oh God," "I can't" and "It's too far." She also called him by the wrong name.
The woman told investigators she did not remember going back to Washington's hotel or having sex with him, according to prosecutors.
In another video recorded outside the capsule, which is about 4 feet wide and has a collapsible screen instead of a door, Washington was seen taking off the woman's boots and pants after she got into bed. Washington then got in with her and closed the screen.
A groan was later heard coming from the pod, followed by sounds of the woman crying and vomiting.
"I don't wanna," the woman said in the video. "Don't touch me."
After about 30 minutes, Washington left the capsule, shirtless with his pants undone, walked to the bathroom and returned to comb his hair. He then put his shirt back on and sprayed cologne on himself before closing the screen.
Washington later told investigators he returned to a Shibuya nightclub where his friends were dancing, according to a recording of his interrogation.
"He left her in a puddle of her own vomit," prosecutor Navy Lt. Leah Fontenot said during closing arguments Wednesday.
Several hours later, the woman exited the capsule wearing only a sweater, made her way to the bathroom and had trouble finding her way back, according to surveillance video.
Defense attorney Cmdr. Jeffrey Marden argued prosecutors failed to prove that the sex was not consensual.
Washington's friends who were with them in a nightclub earlier that night testified that before Washington took the woman back to his hotel, she had licked the zipper of his pants and touched his belt while dancing in front of him with another sailor.
A friend of the woman testified Tuesday he had seen similar interactions between the two at a party six weeks prior, after which Washington and the woman allegedly had consensual sex.
Marden said in closing arguments Wednesday that "mistake of fact" is a defense. That means, if the jury finds that Washington believed at the time that the woman consented — whether she did or not — jurors could acquit him.
When the women left the nightclub with Washington, Marden said the events of the night led him to believe she wanted to have sex.
"What's going on in his mind is, 'She wants to have sex with me,'" Marden said in his closing arguments.
The defense called Army Col. Marshall Smith, a forensic psychiatrist based at Fort Sam Houston in Texas, to testify about the ability to make decisions while intoxicated. Smith, who wrote the book, "Sex While Intoxicated: Crime or Not," said even when people are in a blackout state, they can consent to behavior such as sex and have no memory of it hours later.
"Regret is not rape. This was consensual," Marden said in closing arguments. "… Just because she doesn't remember doesn't mean she didn't consent."
doornbos.caitlin@stripes.com Twitter: @CaitlinDoornbos