Okinawa-based airman accused of breaking into off-base home while intoxicated
by
Aya Ichihashi Matthew M. Burke
September 8, 2020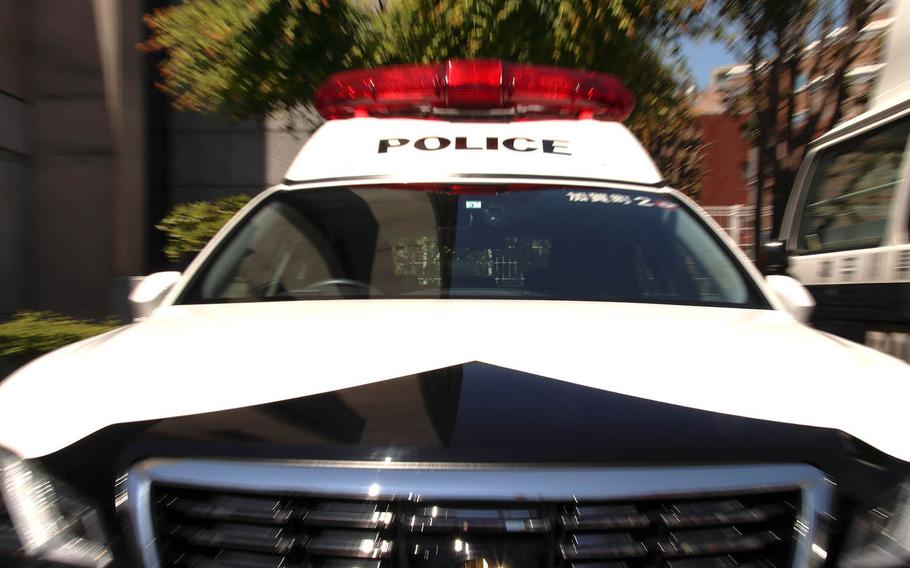 CAMP FOSTER, Okinawa — An airman from Kadena Air Base was arrested by Japanese police over the weekend after allegedly breaking into an off-base home while intoxicated.
Airman 1st Class Glenndell Walker Jr., 21, assigned to the 18th Aircraft Maintenance Squadron, was taken into custody in the Goya neighborhood of Okinawa city shortly after police were called by the homeowner at 3:05 a.m. Sunday, an Okinawa Police spokesman told Stars and Stripes by phone Tuesday.
Walker broke a locked door and entered the home but fled soon after, the spokesman said. No one in the house was injured and no property was taken.
Some government officials in Japan customarily speak to the media on condition of anonymity.
Police arrested Walker a short distance from the residence on suspicion of property damage and home invasion, the spokesman said. Walker admitted to entering the house but did not remember breaking the door, the spokesman added.
Walker said he had mistaken the home for his own, according to the spokesman. His blood alcohol content after his arrest measured 0.06%, two times Japan's legal limit for driving of 0.03%. By comparison, 0.08% is the legal limit in all 50 U.S. states.
Walker was released Sunday after charges were referred to the Naha District Public Prosecutors Office, the police spokesman said.
The incident is under investigation, Kadena's 18th Wing said in a statement emailed to Stars and Stripes on Tuesday afternoon. It said the Air Force "will continue to cooperate with Okinawa police in this matter."
burke.matt@stripes.com Twitter: @MatthewMBurke1
ichihashi.aya@stripes.com Twitter: @AyaIchihashi