North Korean leader hails 'mysterious and amazing success rates' after latest missile test
by
Kim Gamel
August 17, 2019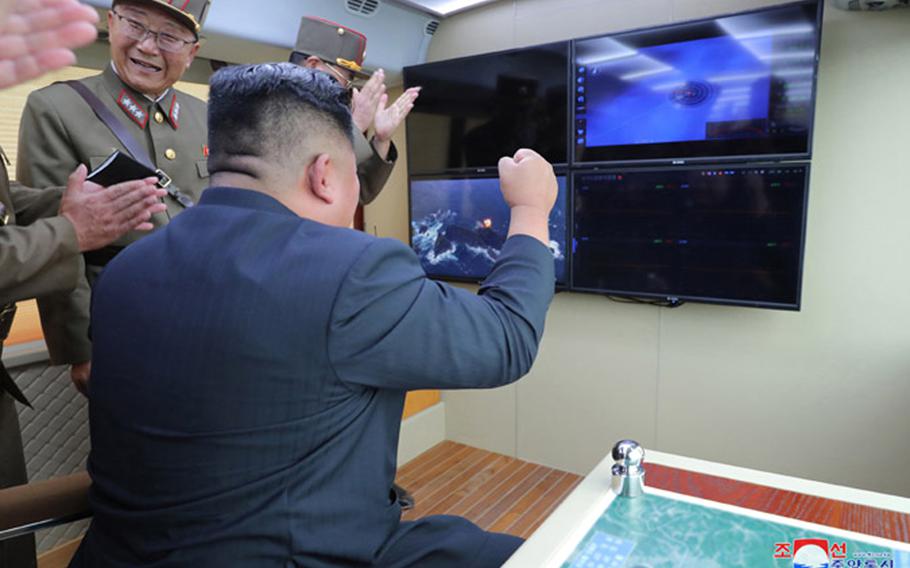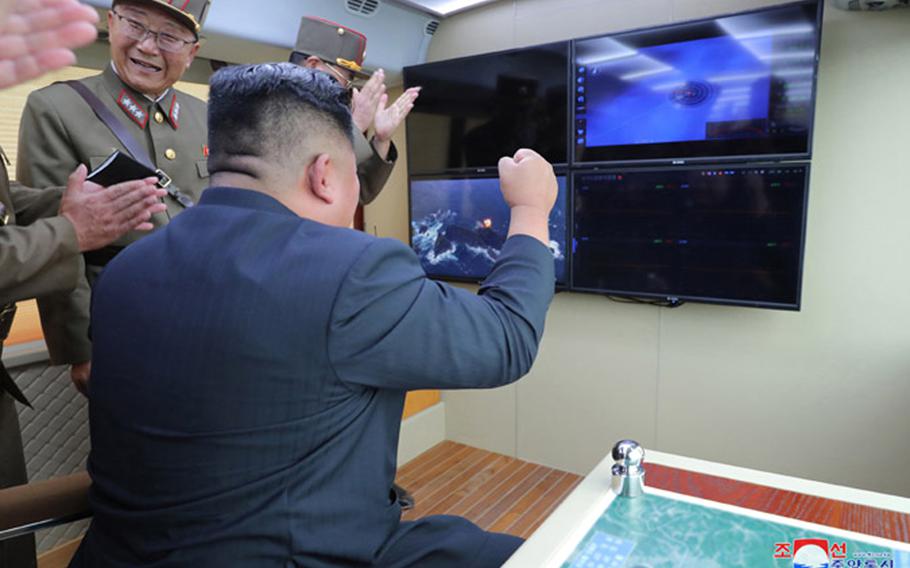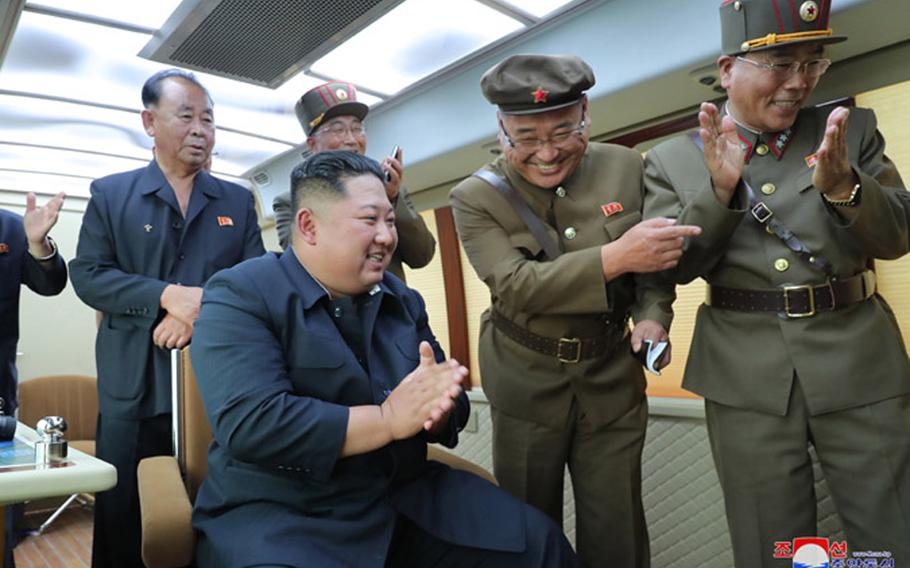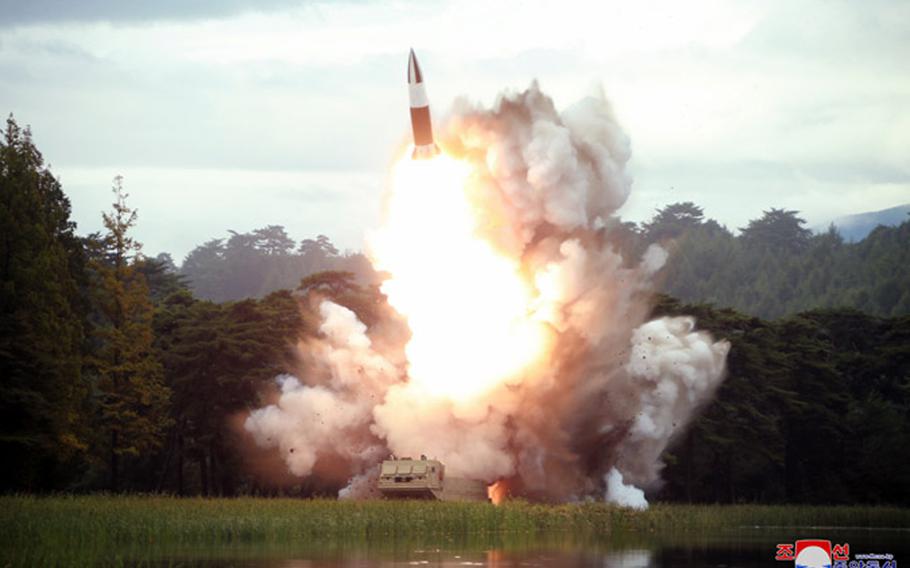 SEOUL, South Korea — North Korean leader Kim Jong Un praised the "mysterious and amazing success rates" of his country's military strike capabilities on Saturday, a day after his country conducted its sixth weapons test in less than a month.
South Korea's military said the North fired two presumed short-range ballistic missiles Friday that each flew about 143 miles and reached an altitude of nearly 20 miles before landing in the sea off the peninsula's eastern coast.
Kim oversaw the latest test-firing of the "new weapon," which had a "perfect result … and helped cement bigger confidence in this weapon system," the state-run Korean Central News Agency reported.
The third-generation leader praised North Korean defense scientists for developing the weapons "in the shortest span of time," saying the tests displayed "mysterious and amazing success rates," according to the government mouthpiece.
"[Kim] said everyone should remember that it is the Party's core plan and fixed will for defense building to possess such a powerful force strong enough to discourage any forces from daring to provoke us," KCNA added.
The latest launch of missiles and rockets comes as the communist state steps up pressure on the United States and South Korea while the allies conduct joint military exercises this month.
Pyongyang is also seeking to boost its leverage as the United States presses to restart stalled talks over the North's nuclear weapons program.
The U.S. envoy for North Korea, Stephen Biegun, will travel to Japan and South Korea next week "to further strengthen coordination on the final, fully verified denuclearization" of North Korea, the State Department said in a statement Friday.
President Donald Trump has played down concerns over the recent spate of launches, saying they don't violate Kim's promise to suspend long-range missile and nuclear tests.
Experts, however, say the launches show advances in North Korea's development of a new guided rocket artillery system and short-range ballistic missile systems that can be launched from mobile platforms.
The range of the weapons tested also poses a threat to the South, which hosts some 28,500 U.S. troops. The two Koreas remain technically at war after their 1950-53 conflict ended in an armistice instead of a peace treaty.
gamel.kim@stripes.com Twitter: @kimgamel