North Korean leader claims new anti-aircraft weapon ready for 'mass production'
by
Kim Gamel
May 28, 2017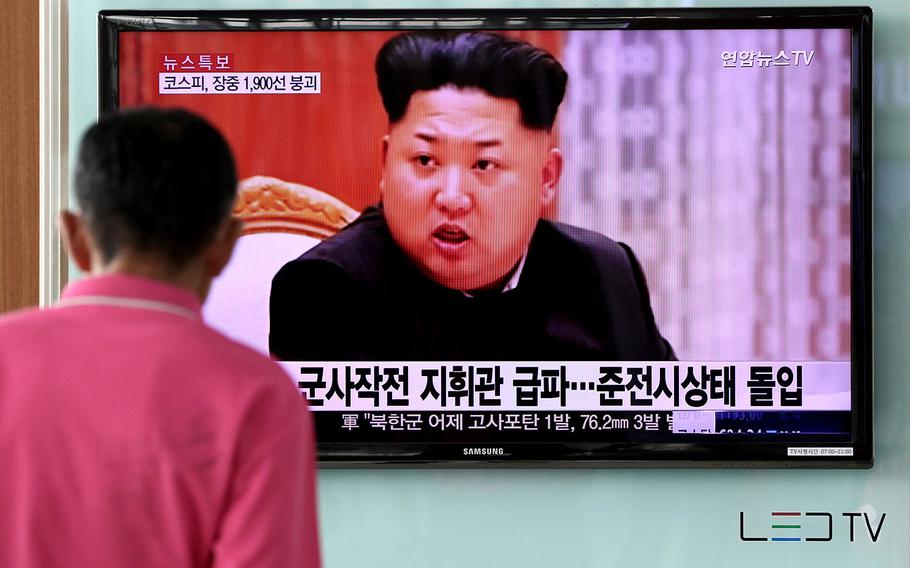 SEOUL, South Korea – North Korea's leader has claimed a recent test of a new anti-aircraft weapon a success, saying Sunday that the system is ready for mass production and should be widely deployed to counter U.S. air power.
The report by state-run media came as the communist state has increased the tempo of its nuclear weapons program, with eight ballistic missile tests so far this year in defiance of U.N. Security Council resolutions banning them.
But while experts believe North Korea has made major advances in its nuclear and missile programs, the United States has a superior air force and frequently deploys bombers, aircraft carriers and fighter jets in the region as a show of force.
The Korean Central News Agency said that Kim Jong Un watched the test of a new "anti-aircraft guided weapon system" and declared it a success. The report didn't give a date or location.
Kim said the weapon system showed a remarkable improvement in detecting and tracking targets as well as strike accuracy compared with a test conducted last year, according to KCNA.
"Some defects in the weapon system, discovered last year, were perfectly overcome to stand the test," he was quoted as saying.
He said the weapons should be mass produced for nationwide deployment "so as to completely spoil the enemy's wild dream to command the air."
Tensions have risen sharply as Pyongyang persists with its efforts in developing a missile that could be fitted with a nuclear warhead and could reach the United States. North Korea has conducted two nuclear tests and test-fired nearly 30 missiles since last year.
Facing the growing threat from the North, the Pentagon's Missile Defense Agency plans to try to shoot down an ICBM for the first time in an interceptor test on Tuesday, according to The Associated Press.
Twitter: @kimgamel