North Korea warns it's running out of patience amid stalled nuclear talks with US
---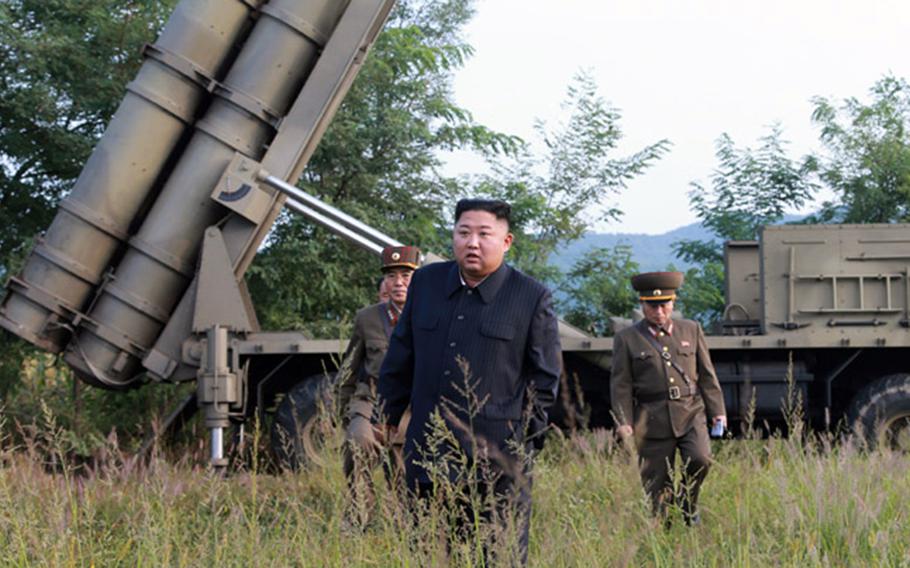 SEOUL, South Korea — North Korea warned on Sunday that it is running out of patience as nuclear talks with the United States remain stalled ahead of a year-end deadline set by leader Kim Jong Un.
The communist state has stepped up its rhetoric accusing Washington of maintaining a hostile policy despite President Donald Trump's insistence that he maintains a good relationship with Kim.
A senior official hinted Sunday that even the "close personal relations" between the two leaders were being tested and said "there can be the exchange of fire any moment" due to the lack of progress.
"The U.S. is now more desperately resorting to the hostile policy towards the DPRK, misjudging the patience and tolerance of the DPRK," Kim Yong Chol said, using the initials for the North's official name, the Democratic People's Republic of Korea.
Kim Yong Chol said only the friendship between Trump and Kim has kept ties between the countries from falling apart.
"But there is a limit to everything," Kim, the chairman of the Korea Asia-Pacific Peace Committee, was quoted as saying on the state-run Korean Central News Agency. "The close personal relations can never be kept aloof from the public mindset and they are never a guarantee for preventing the DPRK-U.S. relations from getting aggravated."
"The U.S. is seriously mistaken if it is of the idea of passing off in peace the end of this year, by exploiting the close personal relations" between Trump and Kim, KCNA said.
North Korea has signaled growing frustration at the diplomatic stalemate after summits with the U.S. and South Korea raised hopes for a breakthrough last year.
The second U.S.-North Korean summit in Vietnam in February broke down after the Trump administration rejected Kim's offer to dismantle the North's main nuclear facility in exchange for the lifting of the harshest sanctions.
The two leaders promised to resume talks during an impromptu meeting on June 30 on the Korean border. But the working-level negotiations that took place in Sweden earlier this month also ended without agreement.
North Korea has given the U.S. until the end of the year to come up with a more flexible approach, warning it may resume long-range missile and nuclear tests if there's no progress.
Trump has dismissed a series of recent short-range missile and rocket launches despite warnings from experts that the North is demonstrating worrisome advances in developing weapons that could threaten the United States.
The president also reiterated his respect for Kim Jong Un during a Cabinet meeting last week that was dominated by the troop withdrawal from Syria and the domestic scandals.
"Something is going to be happening with North Korea too," Trump told reporters. "There's some very interesting information on North Korea. A lot of things are going on."
He didn't elaborate but said: "I like Kim. He likes me. We get along. I respect him. He respects me."
gamel.kim@stripes.com Twitter: @kimgamel
---
---
---
---