No injuries after F-16's engine catches fire over northern Japan
---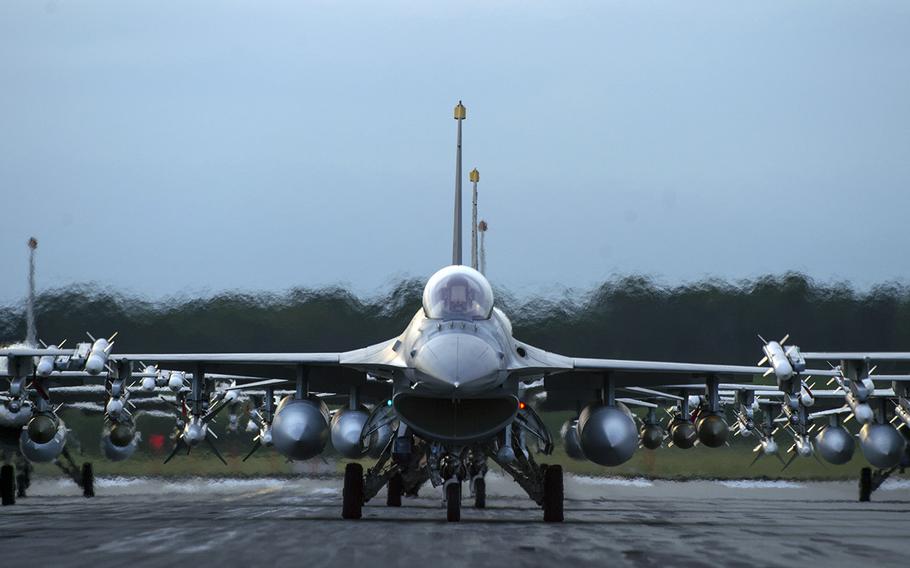 No one was injured after the engine of an Air Force F-16 caught fire shortly after takeoff Tuesday morning over northern Japan.
The blaze caused the pilot of the Fighting Falcon – assigned to Misawa Air Base's 35th Fighter Wing – to jettison two external fuel tanks onto an unpopulated area near Lake Ogawara, said an Air Force statement issued Tuesday afternoon. About 10 fishermen were catching clams in boats below at the time, according to the Associated Press.
The aircraft was "recovered safely on the installation airfield, and there were no injuries to the pilot or personnel on the ground," the statement said.
Japanese Defense Minister Itsunori Onodera said officials have spotted parts believed to be from the military aircraft in the lake, according to The Associated Press. He said the water surface was smeared with oil.
Col. Scott Jobe, 35th Fighter Wing commander, said there will be a "thorough investigation to determine the root cause of this incident."
"The safety of our airmen and our Japanese neighbors is our number one priority during flying operations," he said.
---
---
---
---