'No evidence of a shooter' at Sasebo Naval Base in Japan; lockdown lifted
---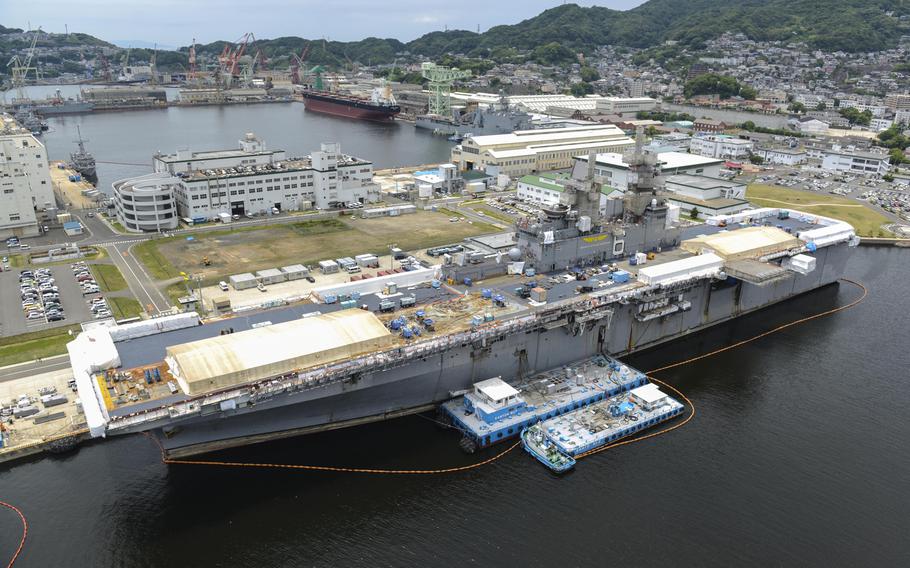 YOKOTA AIR BASE, Japan — A lockdown at Sasebo Naval Base, Japan, has been lifted after personnel were asked to shelter in place Thursday due to an active-shooter report.
"All clear at Fleet Activities Sasebo," said a Navy Region Japan tweet sent about 12:15 p.m. "No evidence of a shooter. No casualties. Base has returned to normal operations."
The lockdown order came shortly after 9:30 a.m. when security forces received a report of gunshots heard inside building 141, which hosts a mine countermeasures squadron.
"The building was evacuated," said a post on Sasebo's official Facebook page titled "THIS IS NOT A DRILL!!!"
"The area that this incident happened in is a maintenance area – not the quietest place on base," said Darian Wilson, Navy Forces Japan's deputy public affairs officer. "Someone thought they had heard something. Sounded like a gunshot."
The commander locked the base down "out of an abundance of caution," he said.
"[Security forces] went through the building room by room, floor by floor," Wilson said. "Did not find anything."
A "guard and protect" exercise was underway when the report came in, Cmdr. Ron Flanders of Navy Region Japan said.
---
---
---
---