GALLERY, VIDEO
No calculators needed: DODEA students show off mad abacus skills
---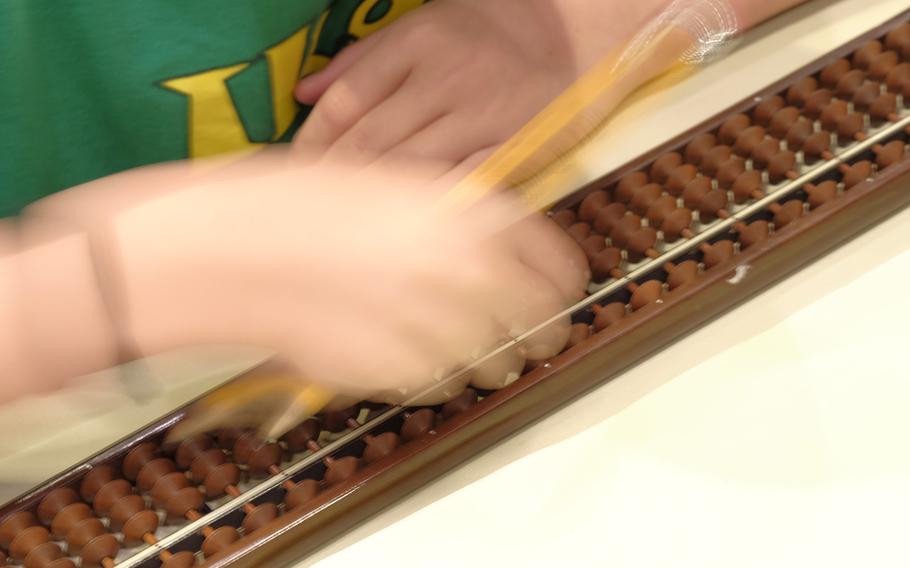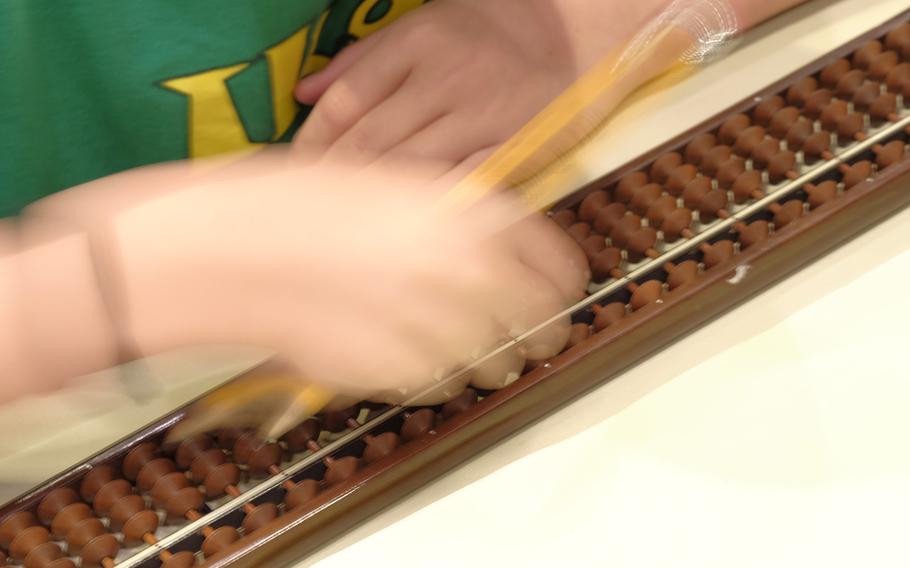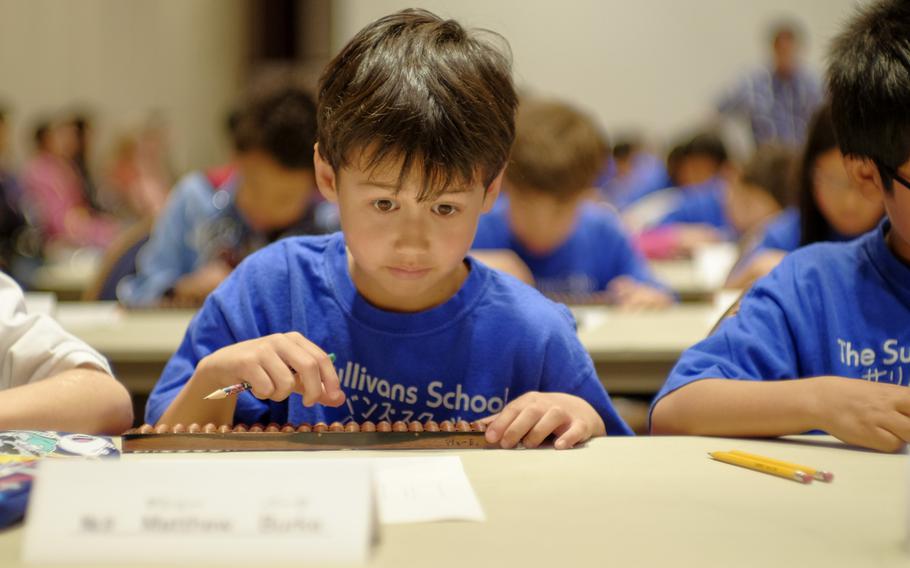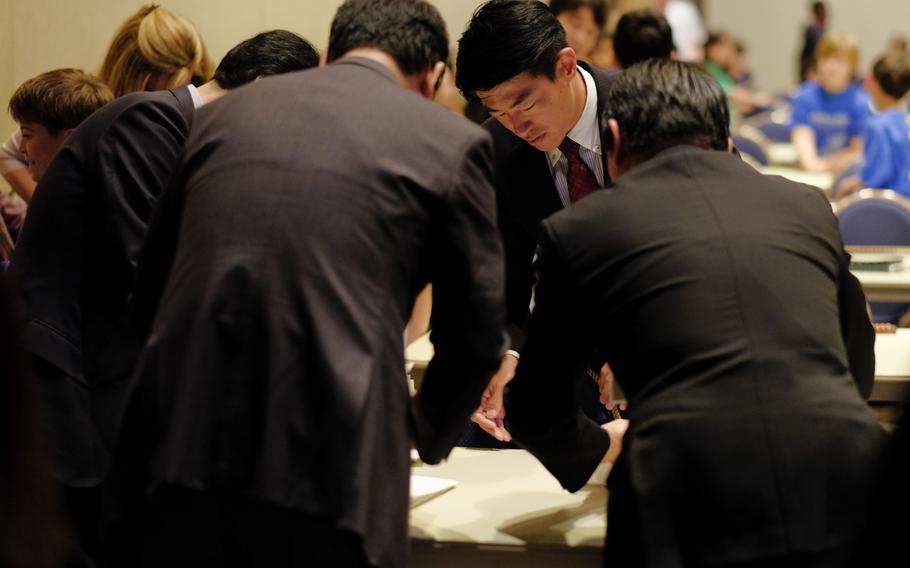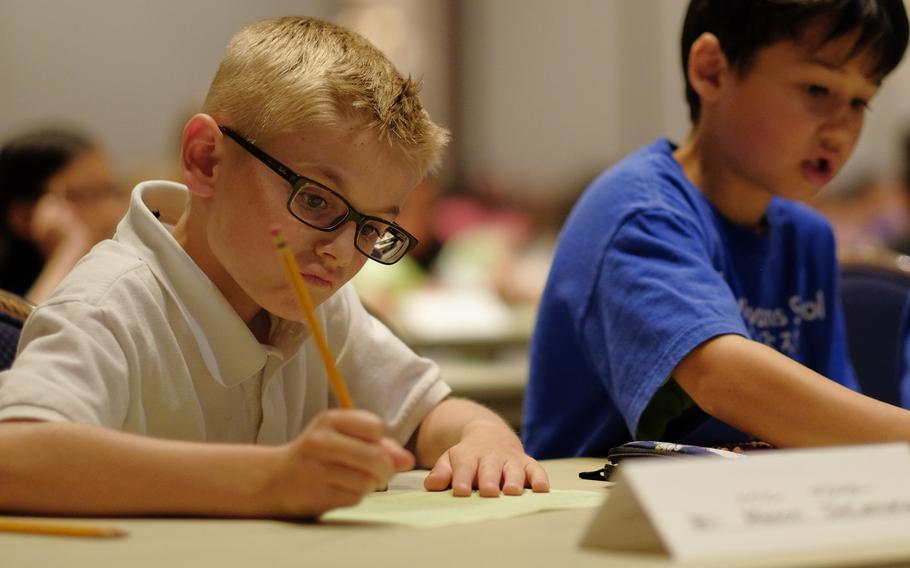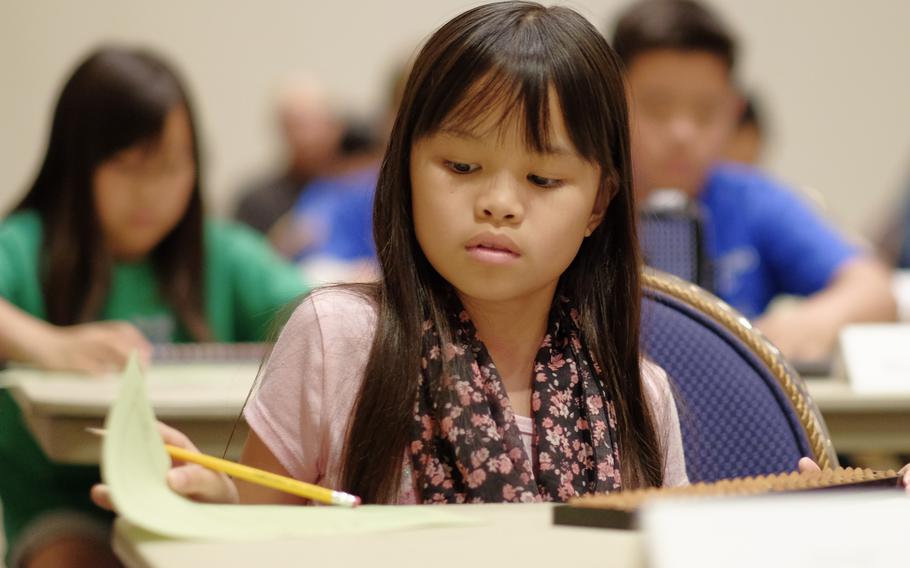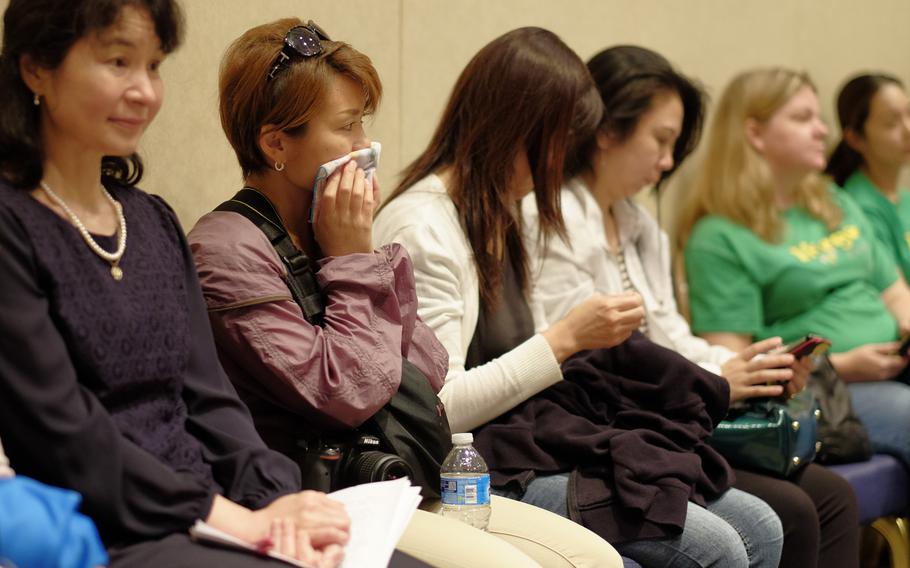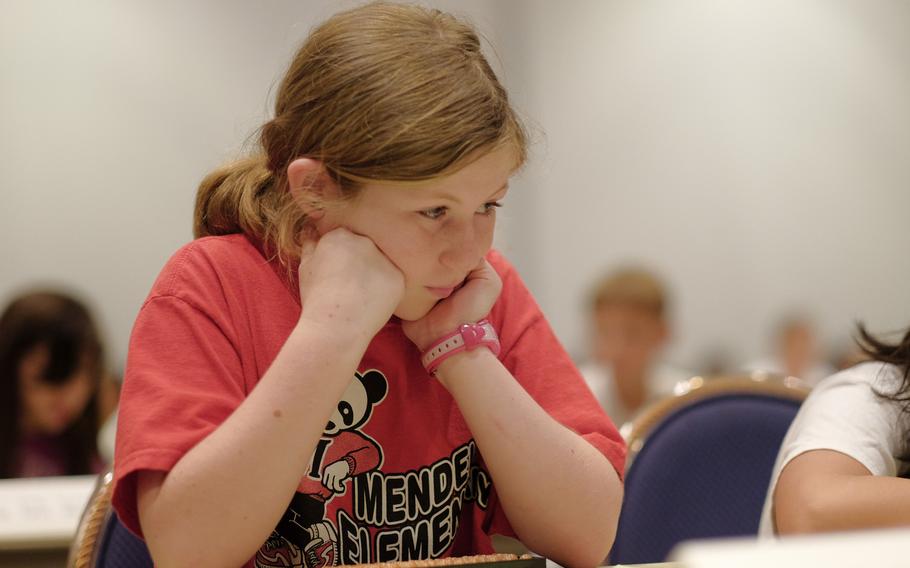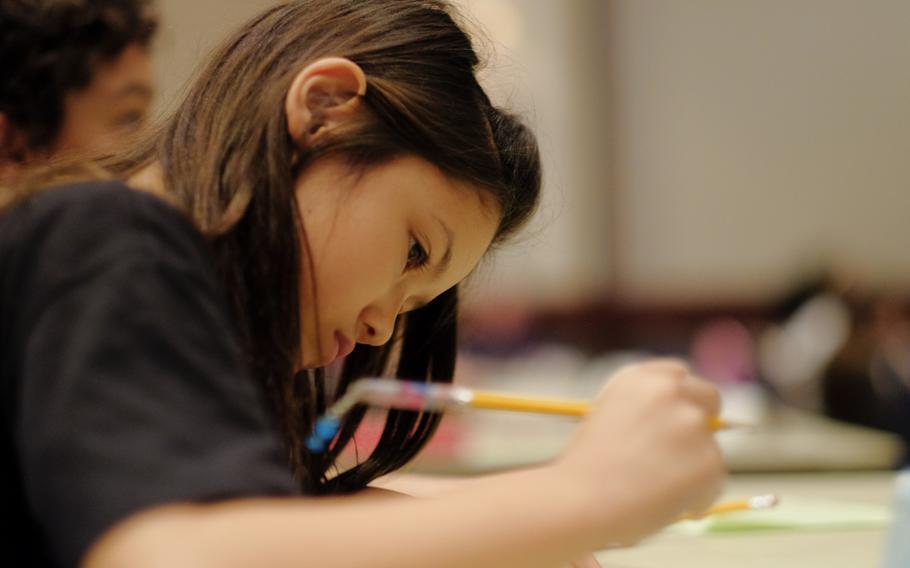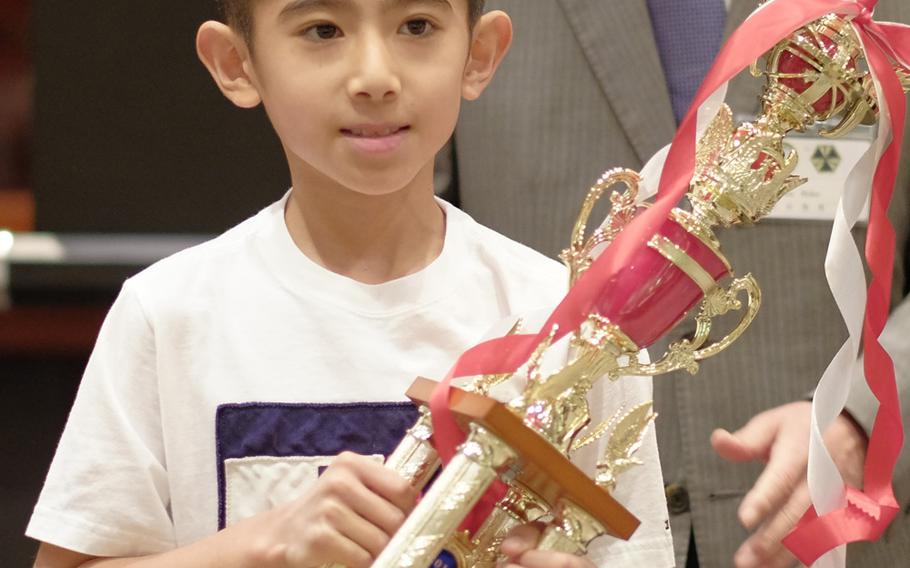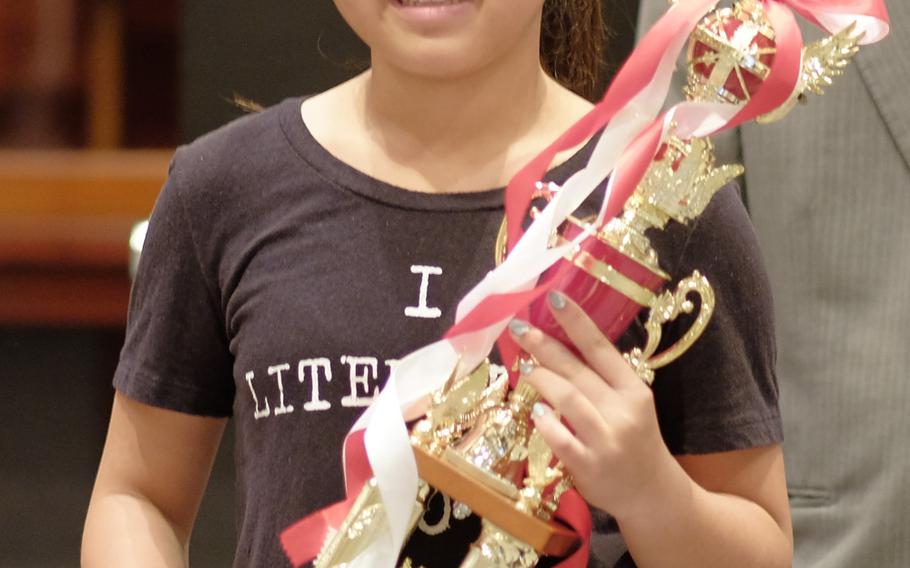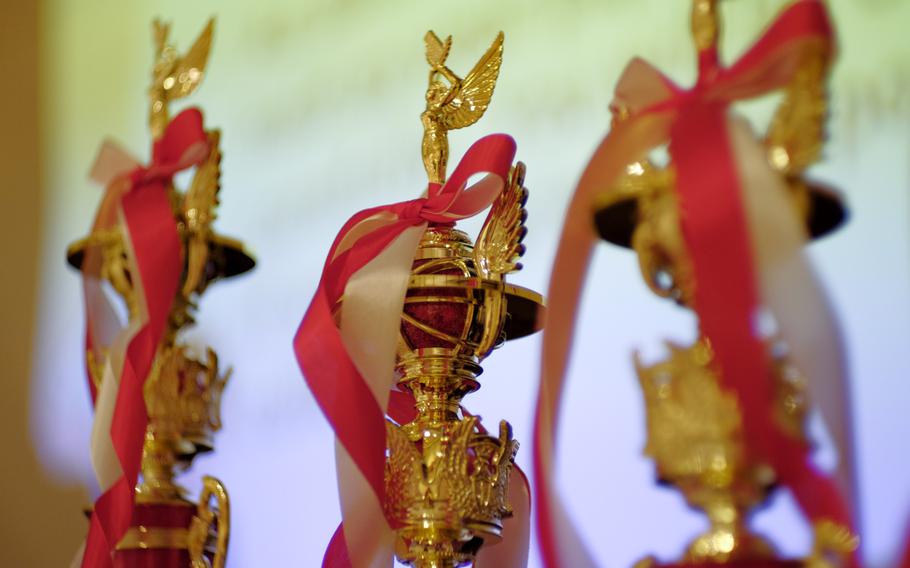 TOKYO — Students from area U.S. military base schools clicked and slid their way through complex math problems for the annual soroban competition Wednesday.
The 33rd annual Japan District Soroban Contest showcased the 3,000-year-old skill of accurately calculating math problems with the humble Japanese abacus.
A total of 110 middle school and elementary school students from Yokosuka Naval Base, Atsugi Naval Air Station, Camp Zama and Yokota Air Base came together with the Soroban League of Educational Association of Japan to demonstrate their skills with the wooden calculator.
To prepare for the competition, Japanese teachers from the various Department of Defense Dependents Schools at each base offered after-school programs to teach the craft and help the students gain confidence in the soroban's accuracy.
"It's a great way for sharpen math skills and learn a little about Japanese culture at the same time," said Susumu Sunaga, a Japanese-language teacher at Joan K. Mendel Elementary School in Yokota.
After two hours of calculations, Mendel's Miku Asato was named champion of the elementary school bracket while Jessica Sellers of Yokota Middle School had the most correct answers in the middle school bracket.
---
---
---
---