Newly assigned US Air Force service member tests positive for coronavirus after arriving in South Korea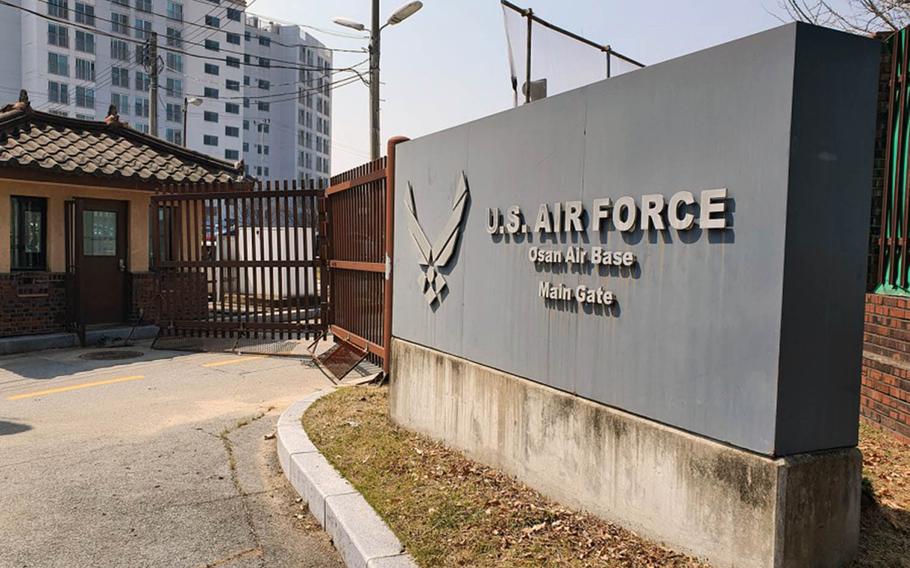 Stars and Stripes is making stories on the coronavirus pandemic available free of charge. See other free reports here. Sign up for our daily coronavirus newsletter here. Please support our journalism with a subscription.
SEOUL, South Korea — An American service member tested positive for the coronavirus after arriving from the United States on a U.S.-government chartered flight for a new assignment in South Korea, the military said Tuesday.
He was the second service member found to have the virus upon arrival via the so-called Patriot Express in less than a week. That raised the total number of confirmed cases affiliated with U.S. Forces Korea to 28, including four active-duty troops.
The airman was immediately tested after the flight from Seattle arrived Monday at Osan Air Base, and was moved to an isolation room at the base hospital after confirmation that he had the virus, USFK said.
USFK, which oversees 28,500 U.S. troops on the divided peninsula, has implemented a strict quarantine protocol for all arrivals, in line with South Korean policy.
All USFK-affiliated arrivals are tested for the virus, then placed in quarantine for 14 days and tested again before they are allowed to leave.
Passengers who had disembarked from the flight at Misawa Air Base in Japan also were being quarantined for two weeks, and the terminal had been cleaned "out of an abundance of caution," according to a post on the base's Facebook page.
USFK said it "remains at a high level of readiness with only four active duty service members who've tested positive for COVID-19 — two who were newly assigned to USFK and one who's since recovered."
The other confirmed USFK cases were military dependents, contractors and U.S. and South Korean civilian employees.