New Zealand navy frigate subs for damaged Fitzgerald during drills
---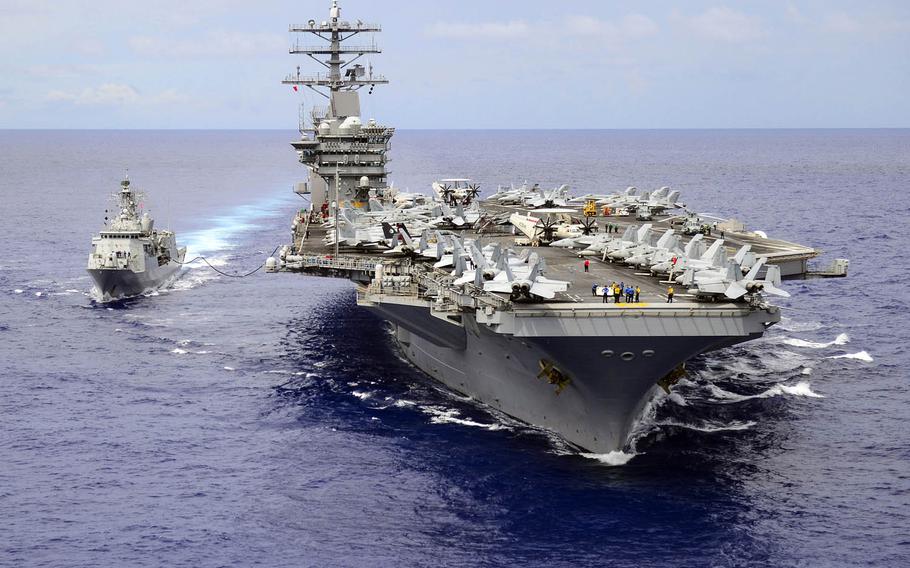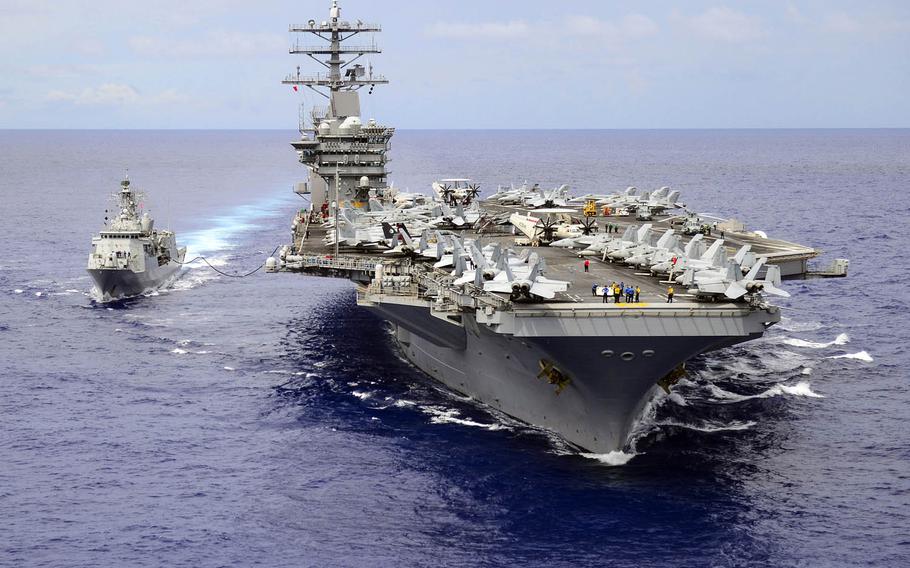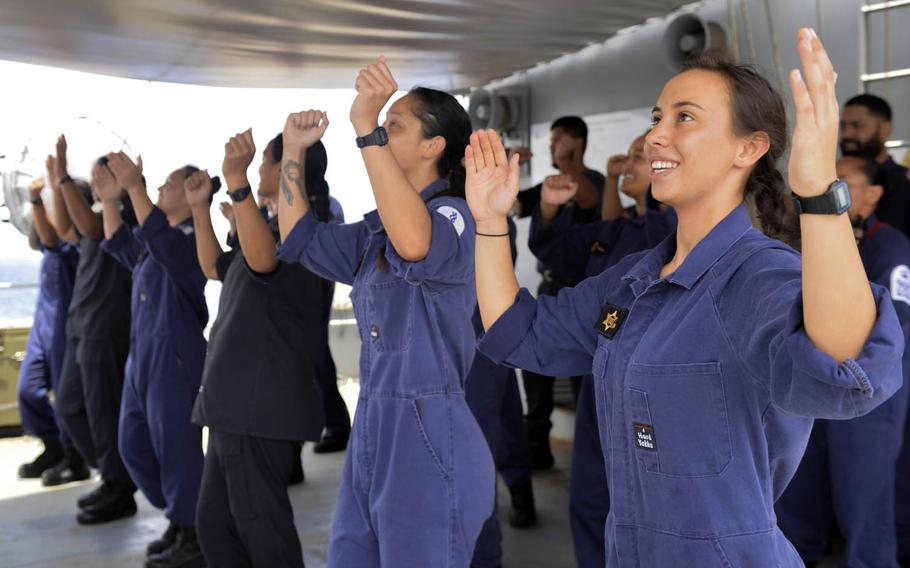 YOKOSUKA NAVAL BASE, Japan – A Royal New Zealand Navy frigate recently filled in for the USS Fitzgerald during training with the USS Nimitz Carrier Strike Group in the Western Pacific.
The HMNZS Te Kaha augmented 7th Fleet forces after the Fitzgerald was severely damaged in a collision with a cargo ship off the coast of Japan on June 17, a Navy statement said.
The service offered few details on the exercise, which ran between June 30 and July 5, describing it as a "bilateral-operation" that included a replenishment at sea.
"The opportunity for HMNZS Te Kaha to work with the Nimitz Strike Group and support the 7th Fleet speaks to this relationship," Rear Adm. John Martin, chief of the Royal New Zealand Navy, said in the statement. "It demonstrates the [Royal New Zealand Navy's] operational competencies, levels of interoperability and underscores the trust between mariners and war fighters."
Servicemembers spent time socializing during the operation, with the Te Kaha sailors performing a traditional New Zealand song and dance for the Americans.
The collision between the Fitzgerald and the Philippine-flagged ACX Crystal happened about 64 miles southwest of Yokosuka, leaving seven sailors dead and the ship severely damaged.
The destroyer is tentatively scheduled to enter dry dock sometime next week, where it will receive a full damage assessment before being sent stateside for full repairs, the Navy told Stars and Stripes. The assessment will determine whether the ship is able to travel under its own power or will need to be towed.
---
---
---
---