New Patriot Express route between Guam and Seattle aims to reduce PCS, pet-shipping costs
by
Matthew M. Burke
December 17, 2019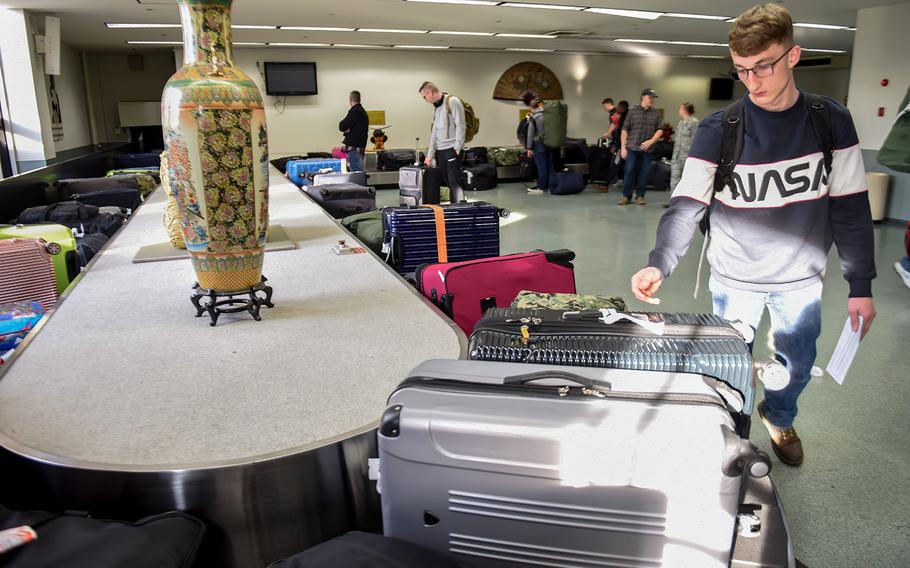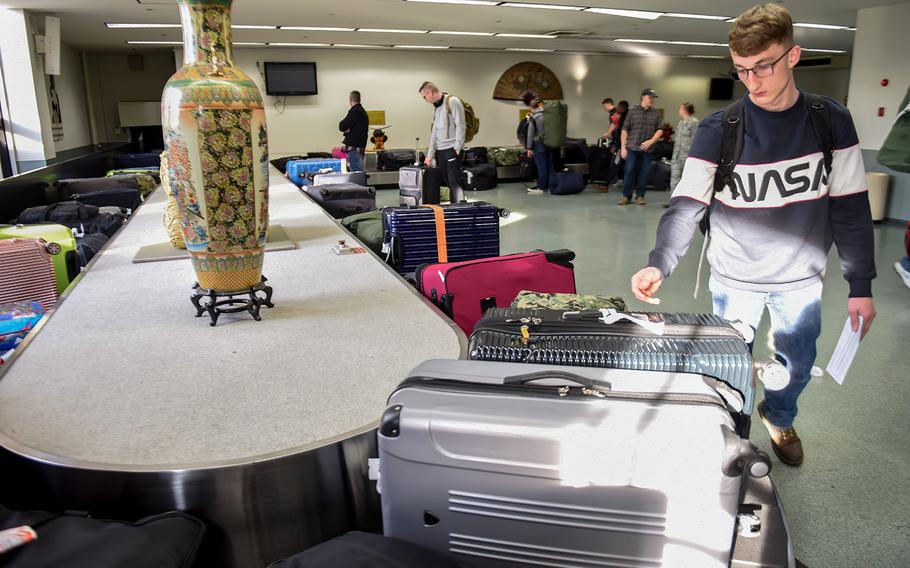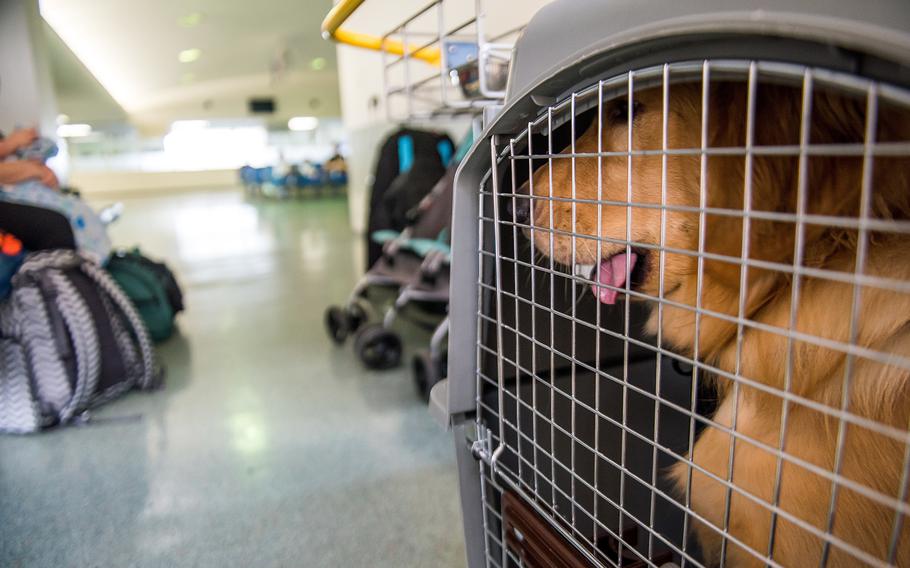 The Defense Department plans to add charter flights between Guam's Andersen Air Force Base and Seattle-Tacoma International Airport starting this spring, officials announced Monday.
The flights, part of a service called the Patriot Express, will begin in March on a bi-weekly, proof-of-concept basis for six months, according to a statement on the Andersen website. The Guam-Seattle route was added to help military families defray costs associated with changing duty stations and traveling with pets.
A lack of carrier options and restrictions make it difficult and expensive to ship pets to and from the U.S. island territory. In January, a Navy family turned to online fundraising to help pay the $11,592 cost of transporting two German shepherds to Guam from Virginia.
"The Patriot Express will provide a much-needed service to the military families on Guam," Cindi Boswell, wife of the 36th Wing commander, Brig. Gen. Gentry Boswell, said in the statement. "Relying on commercial airfare during a [permanent change of station] to Guam can be extremely expensive, especially if the family is going to be moving with pets."
The Patriot Express — sometimes referred to as the Rotator or Cat B flight — is a Defense Department-contracted charter that ferries travelers on official duty to U.S. military installations around the globe. Common destinations include the continental United States, Hawaii, Alaska, Japan and South Korea as well as bases across Europe.
The Patriot Express also provides space-available opportunities for eligible passengers.
The new route will include a servicing stop in Hawaii, but passengers and cargo will not be permitted to disembark at that time, the statement said.
"Flying back to the states from Guam can be very expensive," Boswell said in the statement. "For our junior Airmen, the cost can sometimes be too high to make a trip home for holidays or special events but with the rotator coming through on a consistent basis, we hope that the increased Space-A travel opportunity will open that door for our Airmen and their families to make it home more easily."
Military members and their dependents making a permanent change of station or on temporary duty should make travel reservations through their installation transportation office, as should families changing duty stations with pets, the statement said.
Families changing stations are permitted to travel with two animals, restricted to dogs and cats, and are responsible for meeting all shipping and country entry requirements. Capacity is limited based on the carrier's cargo configuration.
Pet transport is not authorized for Space-A travel, the statement said.
Andersen officials will post flight schedules for the route on the Andersen Passenger Terminal Facebook page.
burke.matt@stripes.com Twitter: @MatthewMBurke1