New Misawa Queen looks forward to serving as ambassador for US air base in Japan
By
Hana Kusumoto Seth Robson
June 21, 2019
---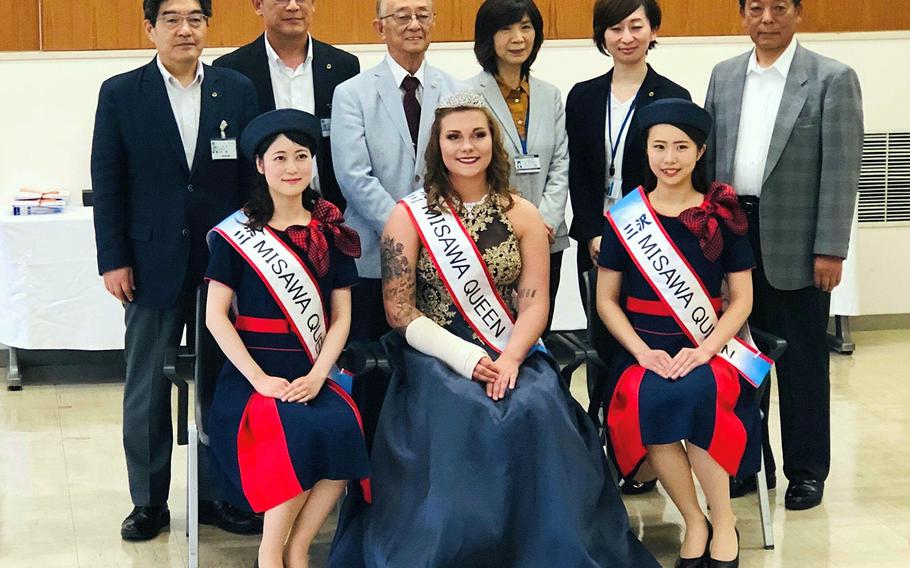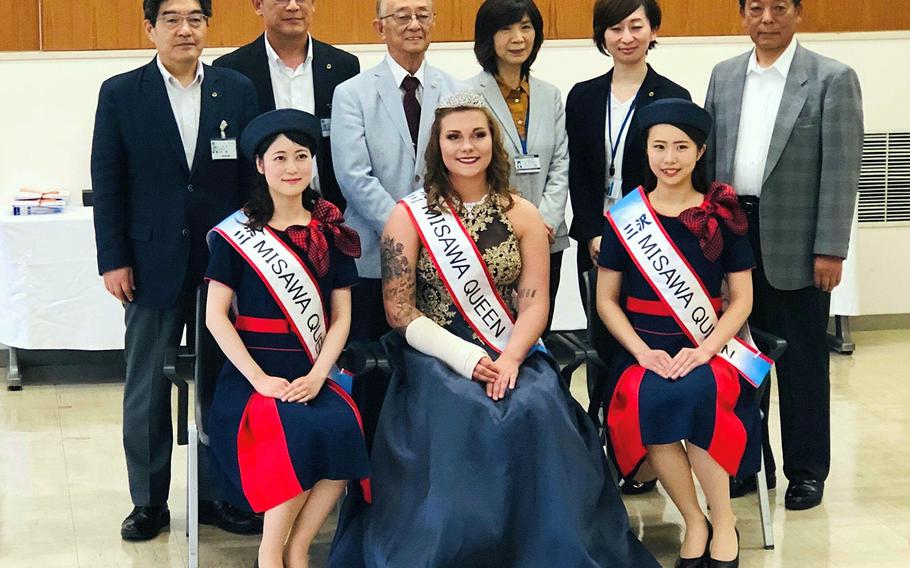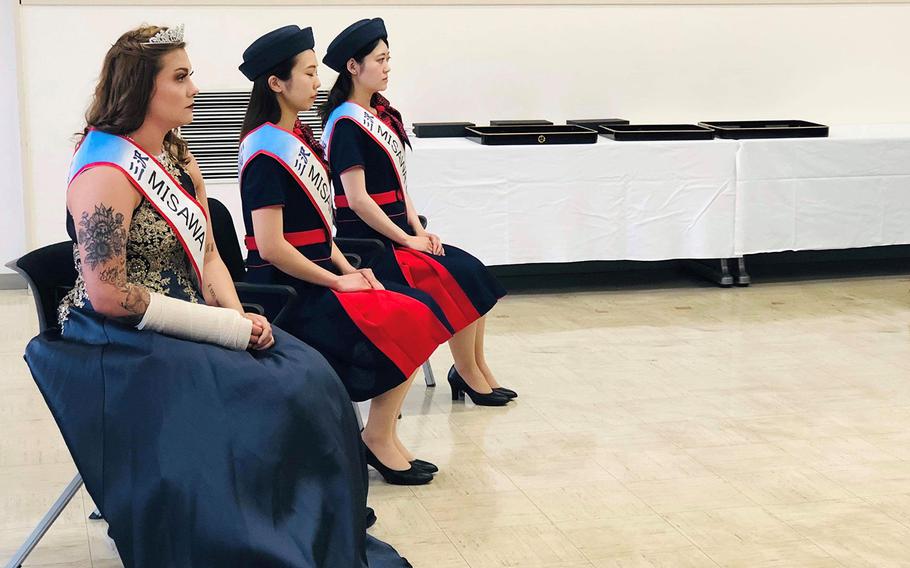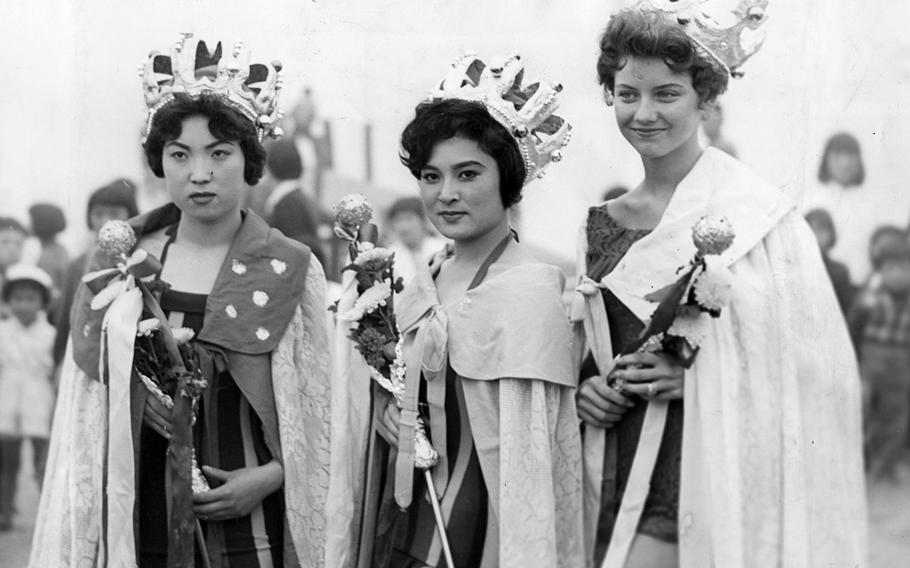 TOKYO — An Air Force wrench turner will soon be turning heads at festivals all over northern Japan after being crowned as one of three Misawa Queens on Friday afternoon.
Airman 1st Class Brooklyn Shedd, 19, an air and space propulsionist from Tuscaloosa, Ala., will represent Misawa's American military community alongside a pair of Japanese queens for the next two years. "I feel honored and grateful to be crowned queen for an amazing place like Misawa," she said. "I love the humble and welcoming atmosphere that the people of Misawa convey to their American counterparts."
Shedd, who has been in the Air Force for 14 months, answered questions in May along with other candidates in front of a board of other Air Force personnel before she was crowned.
"I thought it would be a good cultural experience to get to know new people from the local area," she said of her new role. "I wanted to bridge the culture between America and Japan."
Shedd appeared in beauty pageants for four years back home in Alabama but never won until she came to Misawa, she said.
Now she's looking forward to being an ambassador for Misawa Air Base, attending nine festivals with the other queens and joining a sports team.
Shedd has taken a liking to Japanese food and plans to start a Japanese language course next month.
Misawa started selecting beauty queens to represent the city four years ago, according to Hikari Mikami of the Misawa Tourist Association.
However, the practice of American personnel entering Japanese beauty pageants dates back much further. Stars and Stripes published a photograph of Jaquelin Randall, then 18, of Misawa Air Base, being crowed alongside two Japanese winners of a local beauty pageant on Aug. 11, 1960.
Misawa Queens must be between 18 and 28 and live in the southern part of Aomori prefecture. Their duties include attending events promoting the city of Misawa, according to an advertisement that sought applicants for the positions.
The Misawa Queens also act as models in guidebooks showing recommended sites and items, Mikami said.
The other Misawa Queens said they were excited to work alongside Shedd.
"I think it's fantastic to work together with an American queen," said Yume Fukushima, 27, who works at a local car dealer. "This is the only place where Japanese and foreign queens work together, and I think it is great."
Fukushima said she hopes to show Shedd how Japanese women think and what Japanese people think of Misawa and the base.
"I think there are things that she doesn't know about Japan and Misawa," said queen Aroha Sawamura, 22, who works at a local bank. "I hope to enjoy festivals and other events in Misawa and learn about the city with her to promote and tell others the great aspects of the city."
Sawamura also said she wants to tell people that Misawa is a foreigner-friendly town.
"It is normal to see foreigners in town," she said, adding that she often meets Americans when she goes out.
"Even though we don't speak English, they talk to us and they are all very nice," she said.
Events such as American Day and barbeques are examples of the mixed culture of Misawa, Shedd added.
"People in Misawa feel comfortable with foreigners," she said.
robson.seth@stripes.com Twitter: @SethRobson1
kusumoto.hana@stripes.com Twitter: @HanaKusumoto
---
---
---
---