New commander takes charge at Army's new home on Korean Peninsula
---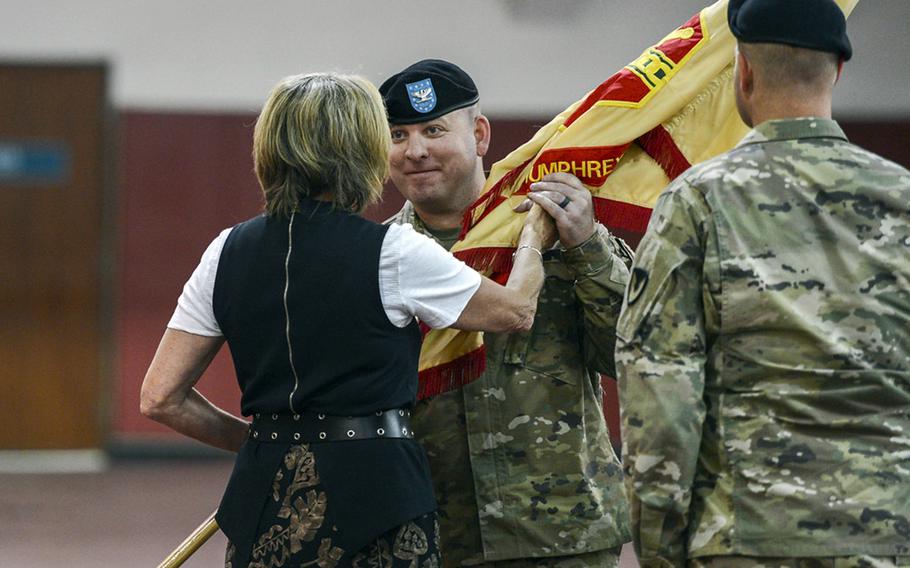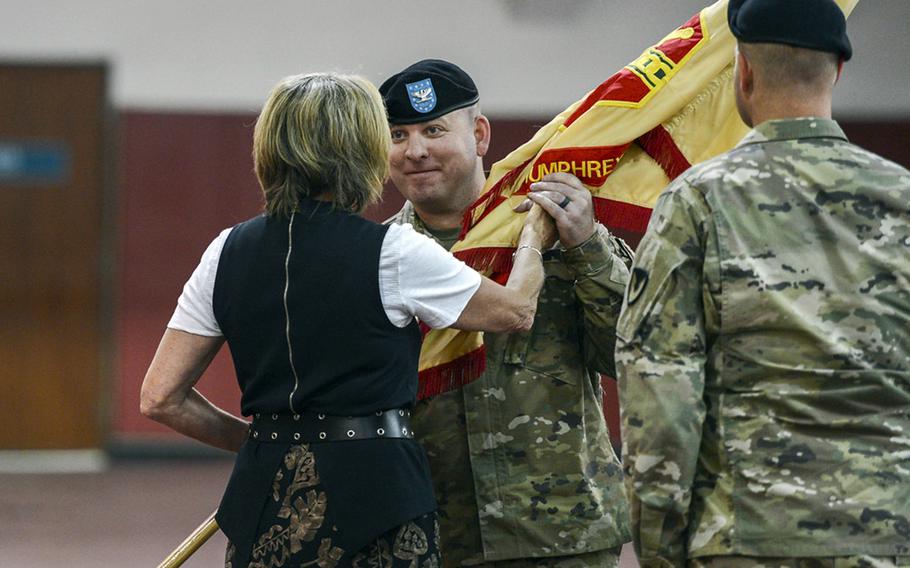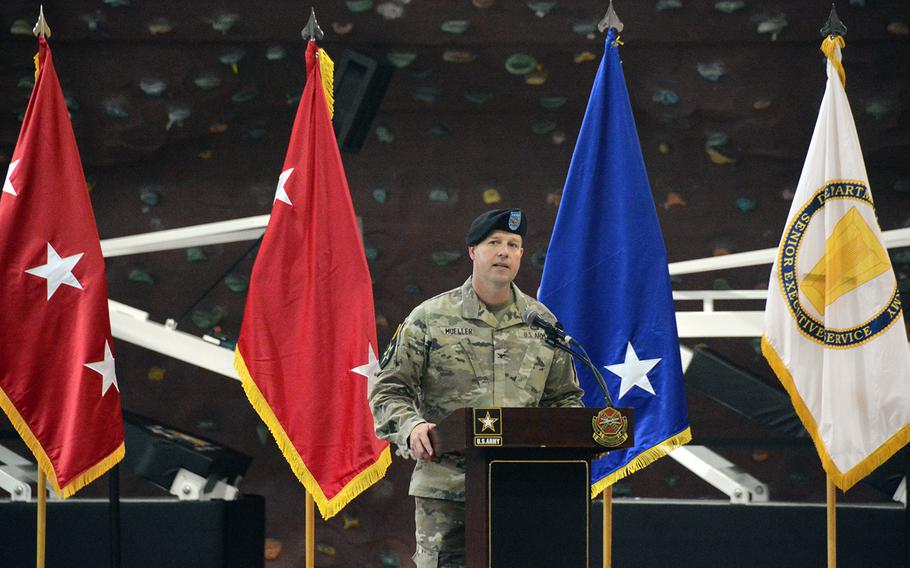 CAMP HUMPHREYS, South Korea — Col. Michael Tremblay assumed command of Camp Humphreys on Thursday as the Army's new home in South Korea faces the final push in its much-delayed expansion.
Tremblay, a career infantryman, inherits a garrison that has experienced growing pains, including housing problems and traffic jams, as its population more than tripled to surpass 35,000 in just over three years. It's ultimately expected to reach more than 40,000.
The next major move is due to occur when the problem-plagued hospital finally opens in November, triggering the final steps toward closing Yongsan Garrison in Seoul, which had served as the main U.S. military base in South Korea in the decades after the 1950-53 Korean War.
Tremblay, 46, of Schoolcraft, Mich., was most recently the executive officer to the deputy commander of U.S. Central Command in Florida.
The regional director for the Army's Installation Management Command praised the outgoing garrison commander, Col. Scott Mueller, for his efforts in helping to transform what was once a remote outpost into the largest overseas U.S. military base.
"In addition to finalizing facilities, barracks and headquarters buildings, he was charged with building a vibrant community and he has done an exceptional job of that task," Christine Altendorf said during the change-of-command ceremony, which was held in the main gymnasium on Camp Humphreys.
Mueller's next job is deputy chief of staff for European Command in Germany.
The garrison was hit with a series of complaints about housing on Humphreys, including children stuck in elevators, mold and slow responses to work orders, during a town hall meeting held in February as part of a campaign to deal with a military-wide crisis.
The leadership responded swiftly, including establishing an elevator task force, and has expressed confidence that the most severe problems have been resolved.
Camp Humphreys, which now resembles a small American town in the rural area of Pyeongtaek, about 55 miles south of Seoul, is the centerpiece of a nearly $11 billion expansion project as part of a frequently delayed plan to relocate most U.S. forces south from bases in Seoul and near the border with North Korea.
South Korea agreed to fund most of the construction and provide the labor, but the move was postponed several times over the years due to quality control concerns and other problems.
It was expedited in recent years, and U.S. Forces Korea, the Eighth Army, the 2nd Infantry Division and other commands have moved their headquarters to the sprawling base.
gamel.kim@stripes.com Twitter: @kimgamel
---
---
---
---