GALLERY
Nepal earthquake victims mourned in traditional funeral rite
---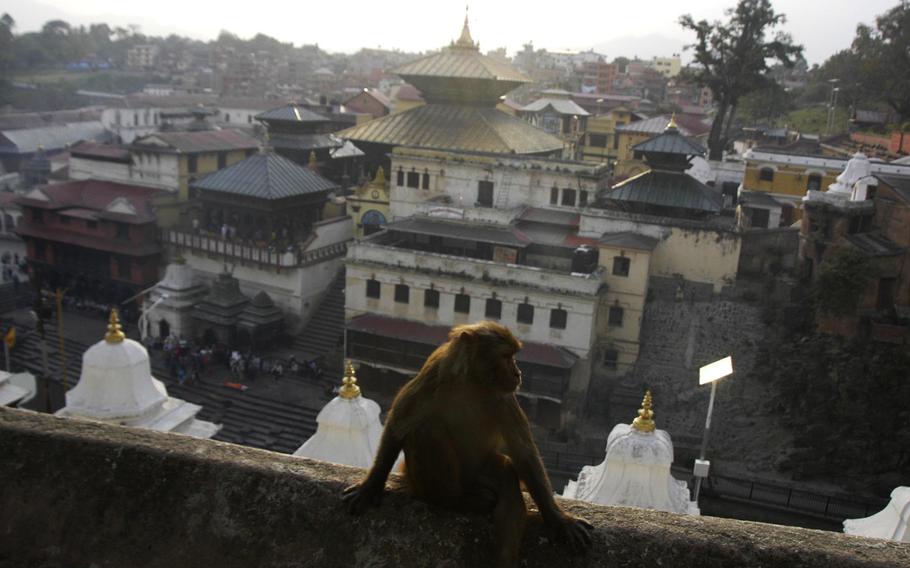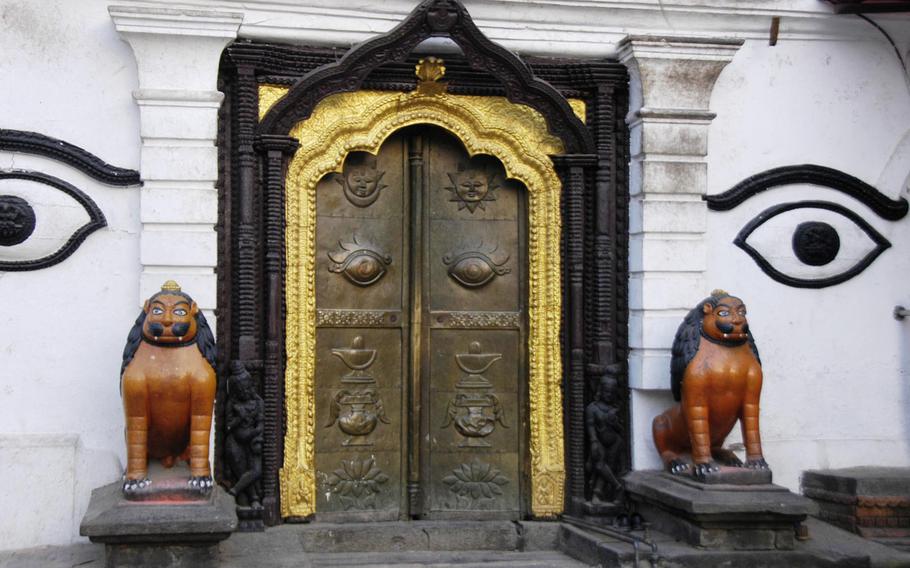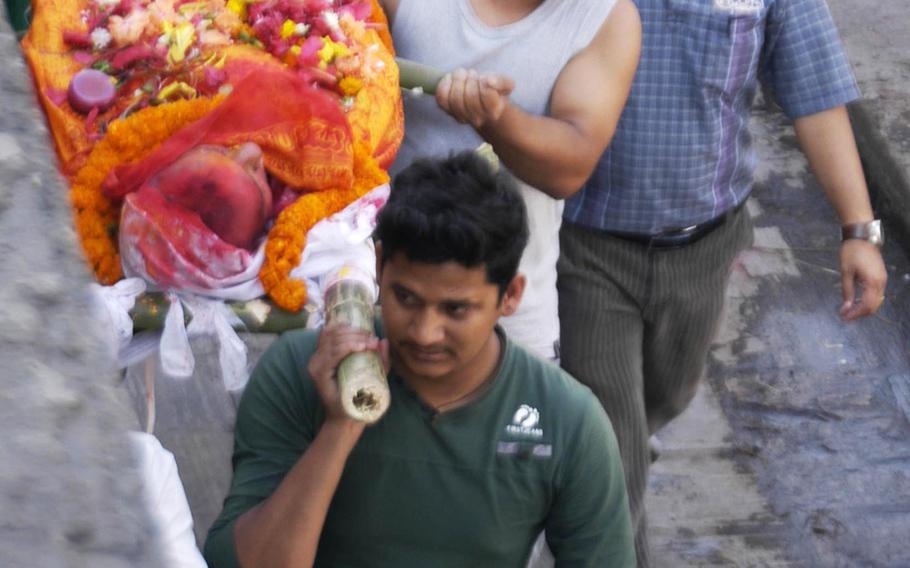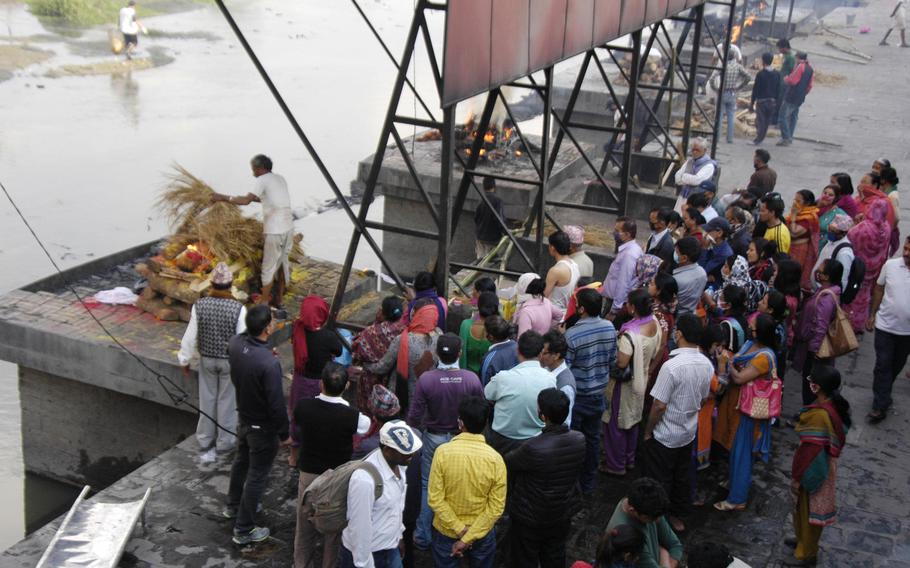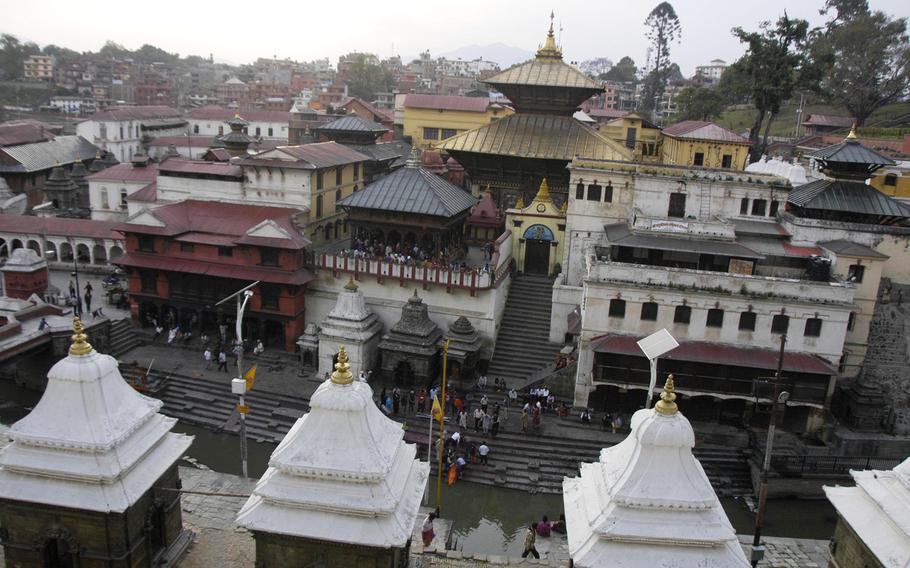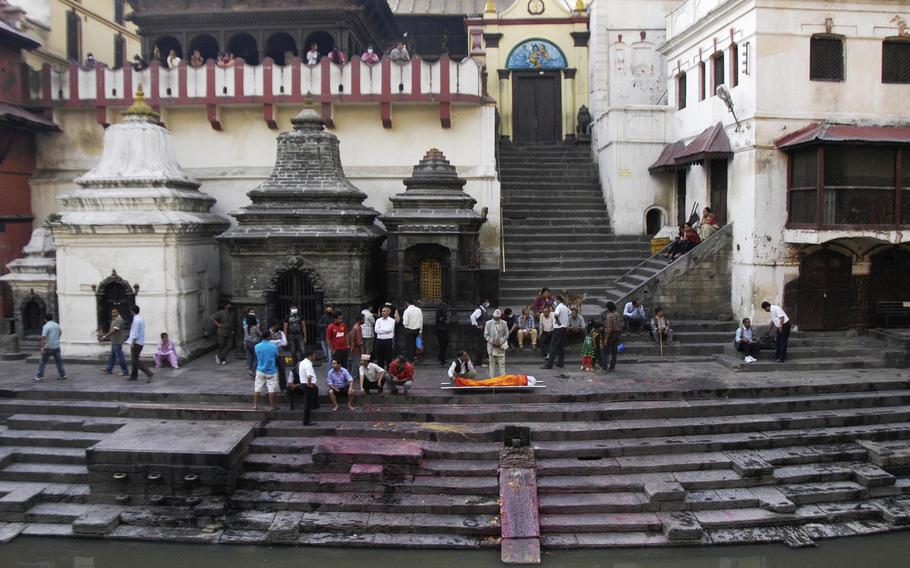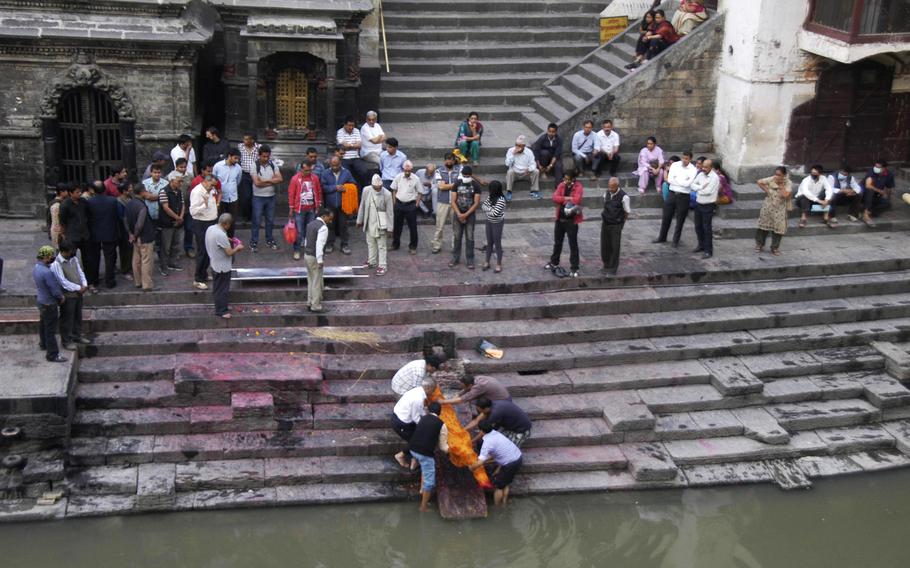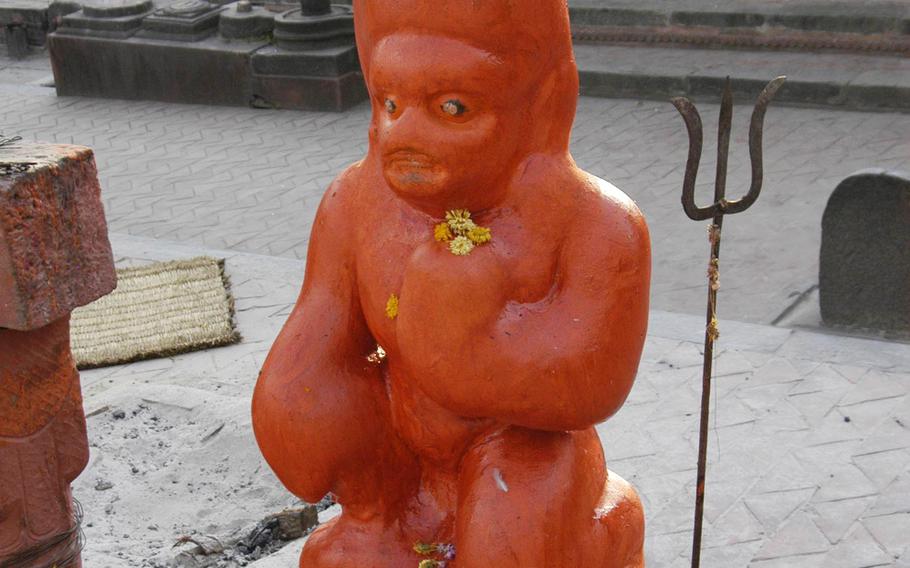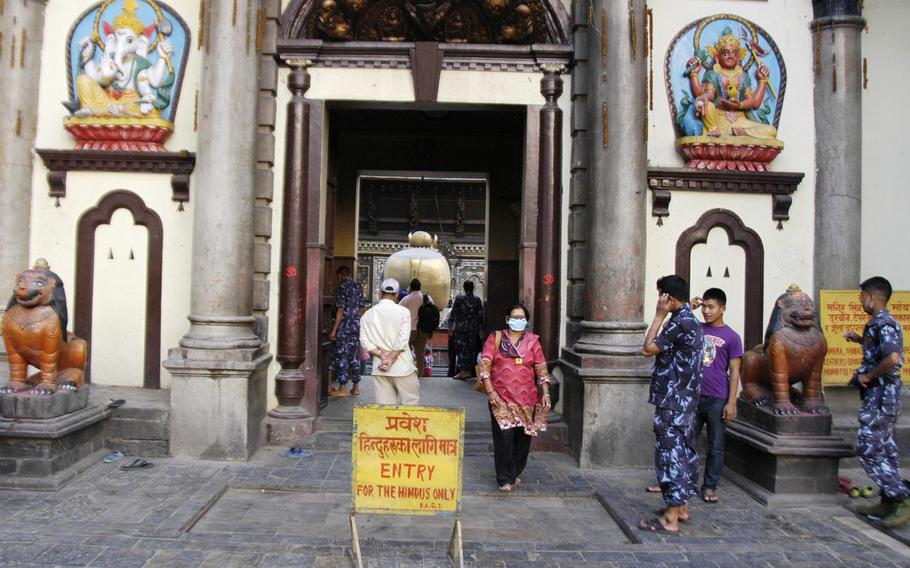 KATHMANDU, Nepal — Nepalese army Col. Prem Singh Basnyat shaved his head and swapped his military uniform for the white dhoti robe of a son in mourning.
His 75-year-old mother was among the more than 7,500 people killed when a 7.9 magnitude earthquake struck Nepal on April 25. Her body, along with those of 250 other disaster victims, was cremated on the banks of the Bagmati River the day after the earthquake.
"This is the holiest place," he said Wednesday as he lay on a mat close to where the river passes the Pashupatinath Temple in Kathmandu. "If somebody dies and they are Hindu, their wish is to be cremated here."
Since the earthquake, bodies have burned each day on the banks of the river as more victims are uncovered. Hindus believe that the deceased should be cremated as soon as possible, while Buddhists, who also cremate their dead by the river, wait several days.
Basnyat's path brought him to a clearing near the Bagmati, where he has camped alongside others who are grieving. During the traditional 13-day period of mourning, he has prayed daily with his priest, bathed each morning in holy water, and eaten only rice, fruit and a white-pasty substance made from yak milk.
Members of Basnyat's family are careful not to touch him, something that is prohibited during the mourning period.
In normal times his mother would have been cremated at the junction of two rivers — a holy place for Hindus — near her village in Sindhupalchok District. Her neighbors would each have brought a log for the fire, he said. However, the destruction there was so great that a local cremation wasn't possible. Basnyat collected his mother's body in his truck and brought her to the Bagmati's banks, he said.
As he spoke, relatives arrived with his mother's possessions: a pile of furniture and things from her kitchen. The possessions will be given to a priest in the belief that they will be passed on to her in her next life, although in reality, the priest will sell them, he said.
Nearby another family carried a deceased loved one to the river to bathe the body. The dead man was then carried to a pyre, where a priest covered him in marigolds, scattered barley, uncooked rice, and yellow and red powder. Loved ones gathered nearby as the victim's son placed burning yak fat into his father's mouth to begin the cremation.
In a matter of minutes, the body and a pile of grass and logs were burning. Acrid black smoke rose over the river while a band of noisy monkeys clattered across nearby roofs.
The monkeys, along with dogs, cats, birds, cows and deer, are a common sight near the Pashupatinath, which is devoted to Shiva — the Hindu god of living things. It is thought that a temple stood at the site for 2,400 years, although the building that now stands there dates to the 17th century.
Home to an enormous golden bull statue, the temple can be entered only by Hindus.
On Thursday, his last day of mourning, Basnyat invited 175 friends and family to join him beside the river for a meal.
Ironically, Basnyat was working for the United Nations in Haiti when a massive earthquake struck there in 2010. His leg bears the scars of several surgeries that he needed after jumping from a window at his headquarters in Port-au-Prince when the building collapsed.
"The earthquake is following me," he said. "This is a very sad time for me."
robson.seth@stripes.com Twitter: @SethRobson1
---
---
---
---