Nearly a dozen Super Hercs mobilize for Samurai Surge exercise in western Tokyo
by
Theron Godbold
November 29, 2018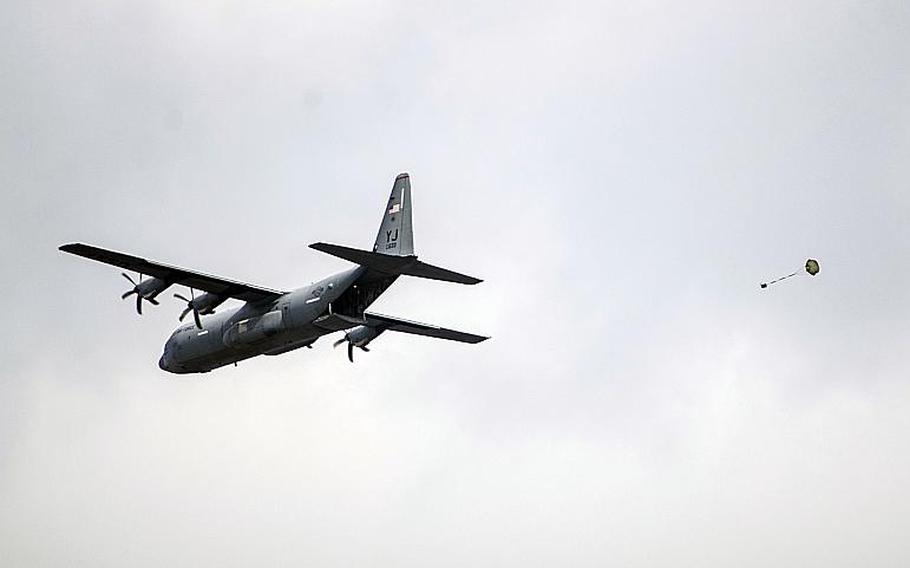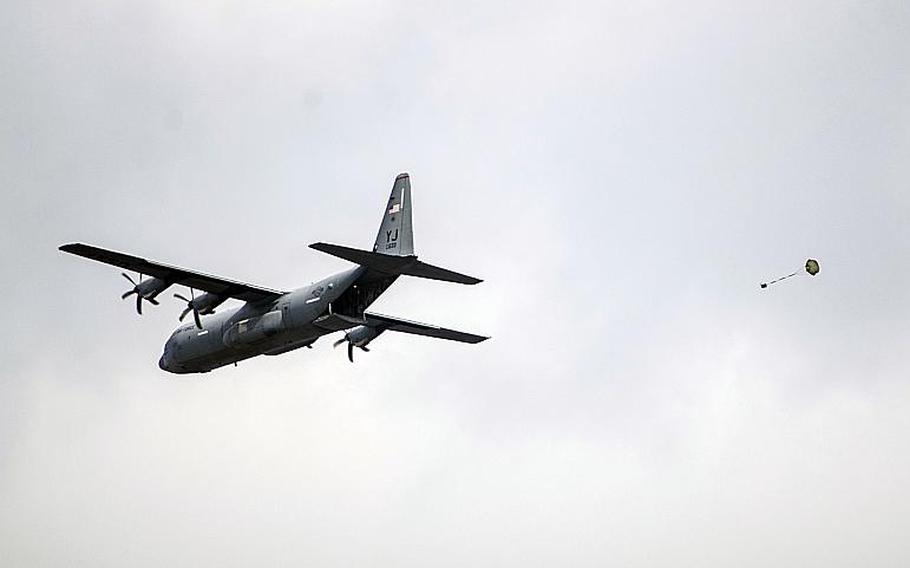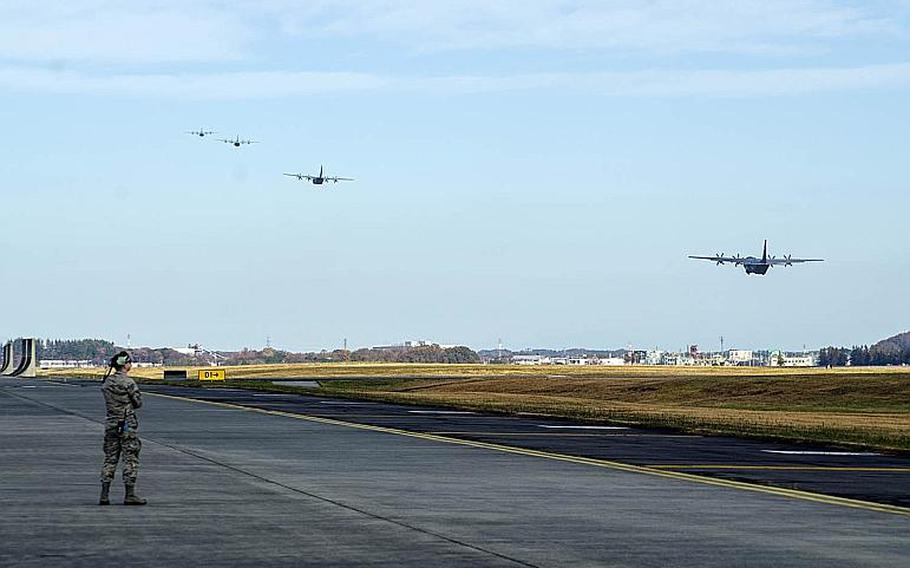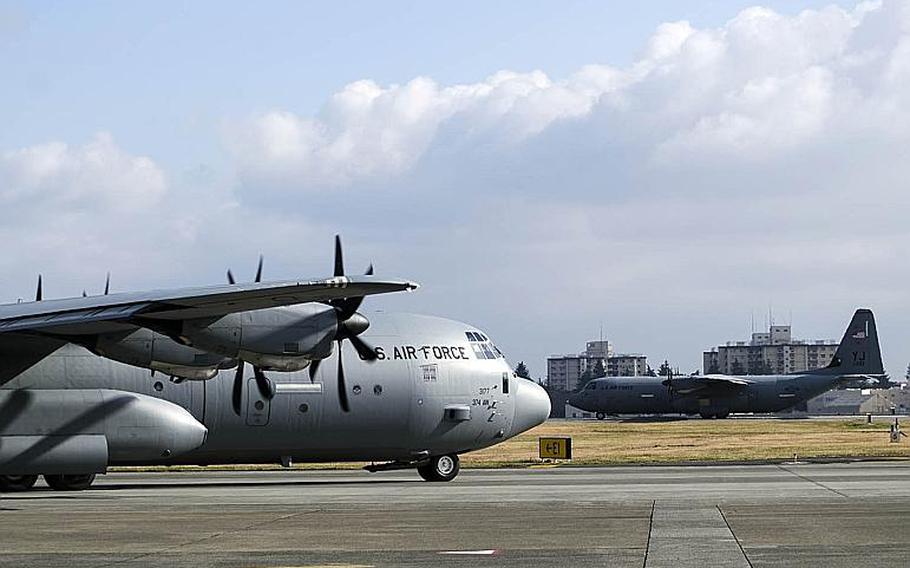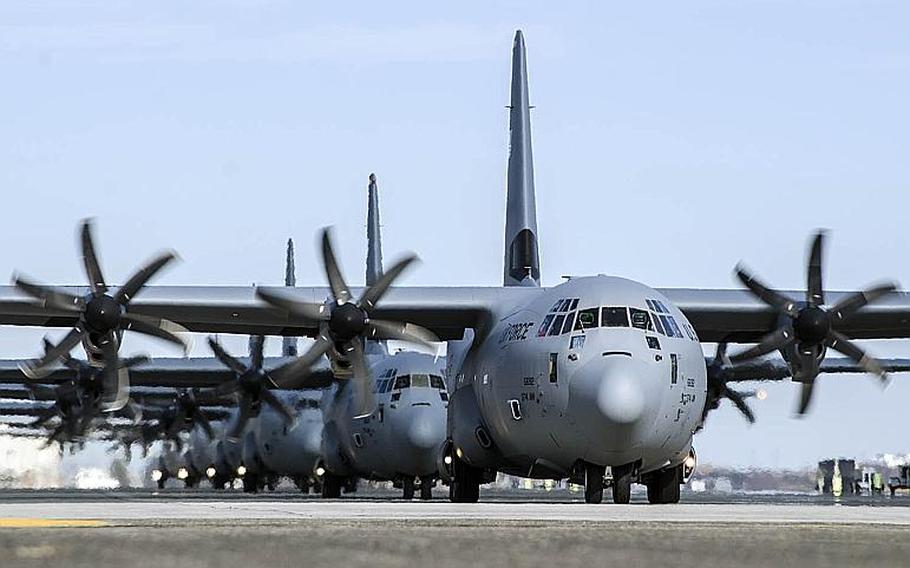 YOKOTA AIR BASE, Japan — Eleven C-130J Super Hercules aircraft took off in succession Thursday in a choreographed demonstration of their pilots' ability to work together and in proximity.
The exercise, called Samurai Surge, evaluates the ability of base operations and the 36th Airlift Squadron to mobilize and maneuver many aircraft in a short time.
It also demonstrates the C-130's capability for low-level flight and delivery of heavy-equipment payloads. One at a time, each of the Super Hercs dropped a single sandbag from its rear cargo door, aiming for a target on the grass airfield median.
Air Force Capt. Devon Alford, a pilot who flew during the exercise, said he didn't hear of any one missing their targets.
"We take many safety precautions; especially, we brief very thoroughly what we are going to do as a formation so that we are very safe, and we follow all of our procedures," he said. "We ensure that our drops zones are in parameters to drop safely so that way we put our bundles on target."