Navy team detonates, disposes WWII-era bombs found off Hawaii beach
by
Wyatt Olson
April 29, 2020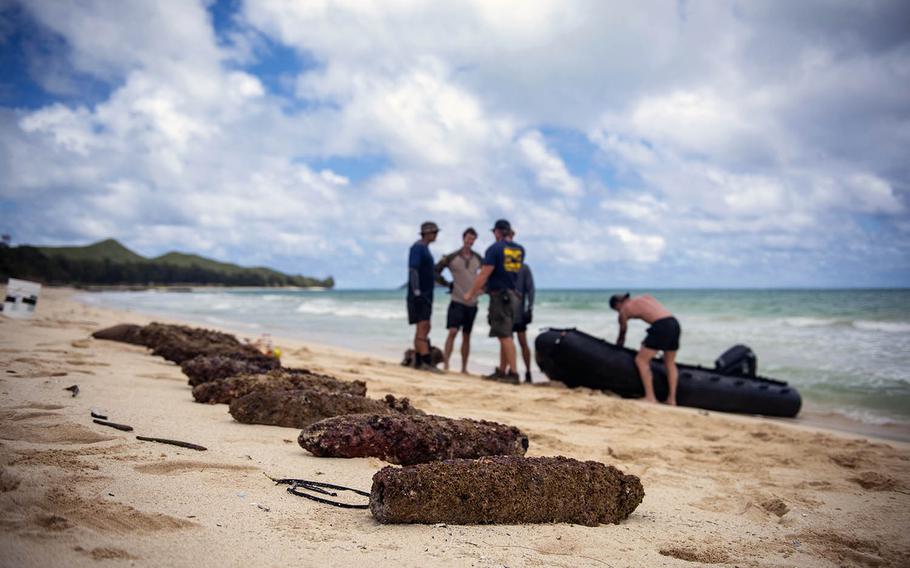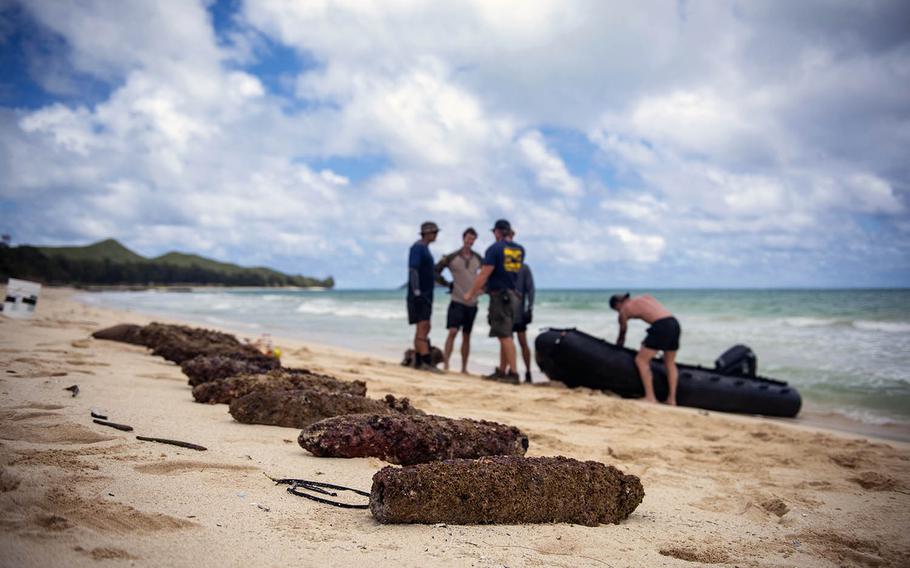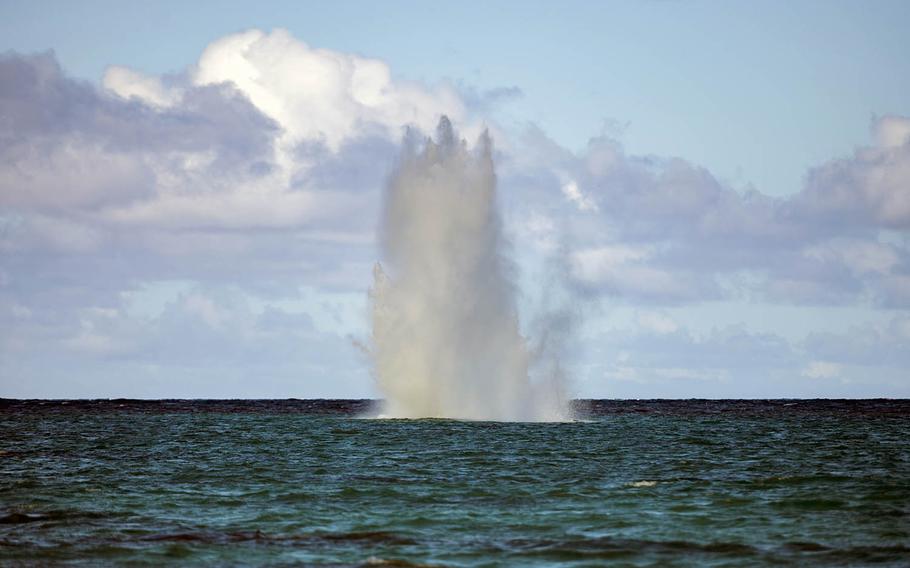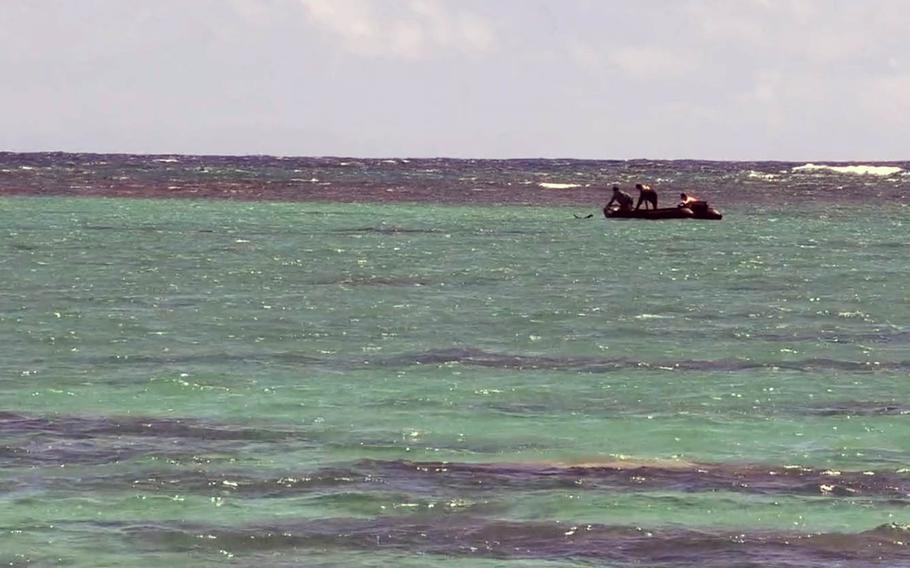 FORT SHAFTER, Hawaii — A Navy team on Monday blew up two World War II-era ordnance found in shallow water just off a popular Oahu beach.
Sailors with an explosive ordnance disposal team used C-4 munitions to blow up the 100-pound barnacle-encrusted bombs, which appeared to have intact fuses, according to a news release by the Hawaii Department of Land and Natural Resources.
The pair of bombs, a type that would have been deployed from aircraft, were under about 12 feet of water roughly 400 yards out from Lanikai Beach on the windward side of Oahu. The blast blew water high into the air.
Hawaii's beaches have been largely deserted the past month, the result of a stay-at-home order issued by the governor in response to the coronavirus threat.
Using an inflatable raft, the Navy team recovered another eight encrusted metal cylinders believed to be some type of munitions left in the water either during World War II, which ran from 1941-45 or shortly after it ended.
The Department of Land and Natural Resources was involved in the disposal because it controls and manages public lands, water resources, ocean waters, navigable streams, coastal areas and minerals in the state.
The sailors, with Mobile Diving Salvage Unit 1 Detachment from Joint Base Pearl Harbor-Hickam, transported the eight unexploded ordnance to a secure location for destruction.
Chuck Anthony, a spokesman for the joint base who witnessed the detonation and retrieval, said that the unexploded ordnance moved were so encrusted after more than seven decades in the sea that the team was unable to positively identify what they were.
olson.wyatt@stripes.com Twitter: @WyattWOlson