Navy ships begin returning to Oahu after Hawaii's near miss by Hurricane Douglas
by
Wyatt Olson
July 28, 2020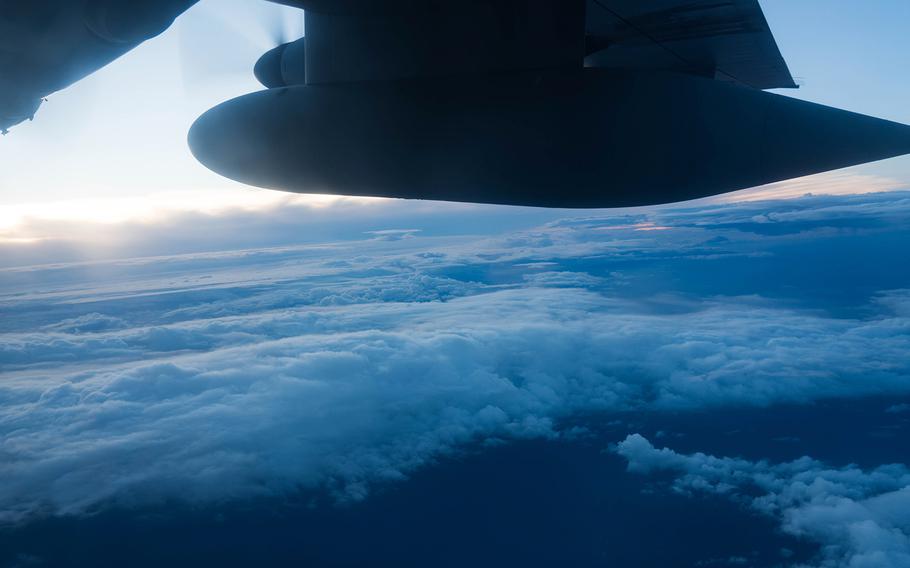 FORT SHAFTER, Hawaii — Navy vessels that sortied out of Hawaii during the approach of Hurricane Douglas over the weekend began returning Monday to Oahu, which was largely spared damage by wind or flooding from the storm.
"There is no damage to the piers from the storm, and Navy vessels are beginning to return to port," Navy Region Hawaii said in a statement Monday. "This will be completed in the coming days."
The Navy did not disclose the number of ships and submarines that sortied.
The Army resumed normal operations at all gates at Schofield Barracks and Fort Shafter at 7 a.m. Monday, while the Coast Guard lifted all remaining restrictions on commercial ports in the state.
"As of 5 a.m., Hurricane Douglas was moving away from the main Hawaiian Islands," the Coast Guard said in a statement. "A hurricane warning remains for portions of the Papahanaumokuakea Marine National Monument."
Strong surf and rip currents remain threats on the state's shorelines, even with the passing of the hurricane, the Coast Guard said.
An Air Force Reserve crew dubbed the Hurricane Hunters collected weather data during flights above the storm, which was the first hurricane of the Pacific this season. The reconnaissance squadron is based at Keesler Air Force Base, Miss.
The eye of the hurricane passed roughly 35 miles north of Oahu at about 7:30 p.m. Sunday, according to the Central Pacific Hurricane Center. It then passed 40 miles north of Kauai island around midnight.
The state's major military installations are on Oahu, while the Navy's Barking Sands Pacific Missile Range Facility is on Kauai.
Robert Ballard, science and operations officer for the Central Pacific Hurricane Center, on Monday told Hawaii Public Radio that the islands missed a direct hit by a "razor thin" margin that could have easily closed because hurricanes do not move in a straight line.
"They tend to zig-zag a little bit," Ballard told the radio station as Douglas approached Sunday. "If one of those zags happens by the islands, it could bring drastically worse conditions."
olson.wyatt@stripes.com Twitter: @WyattWOlson