Navy sends another guided-missile destroyer through Taiwan Strait
by
Joseph Ditzler
June 8, 2020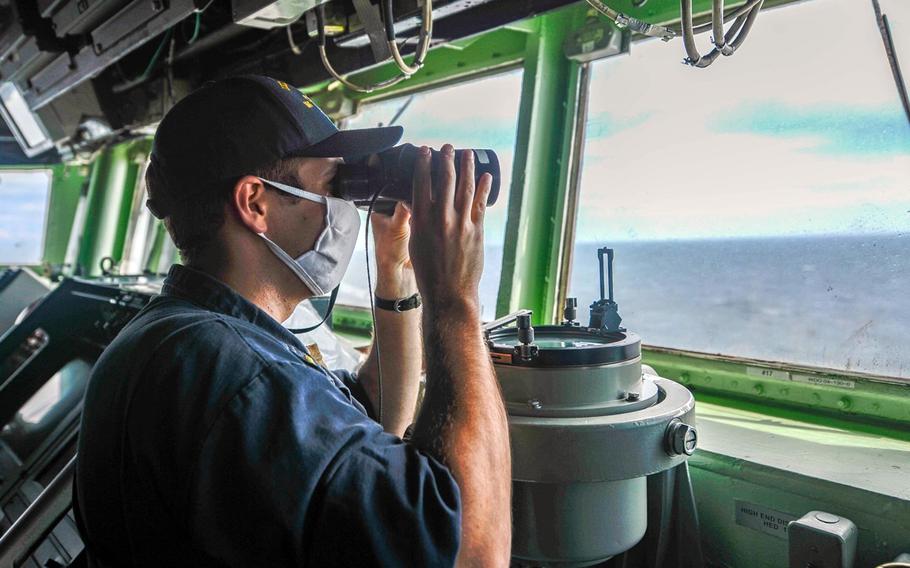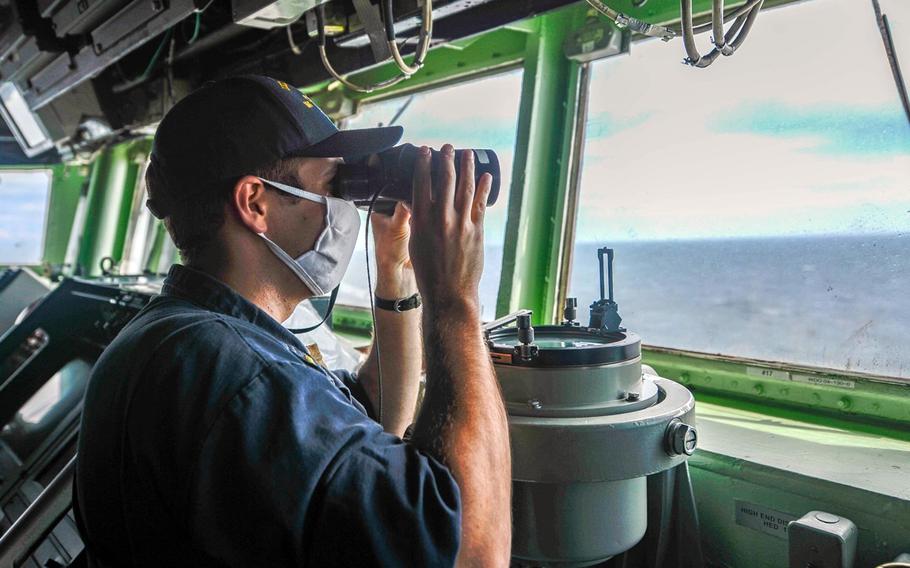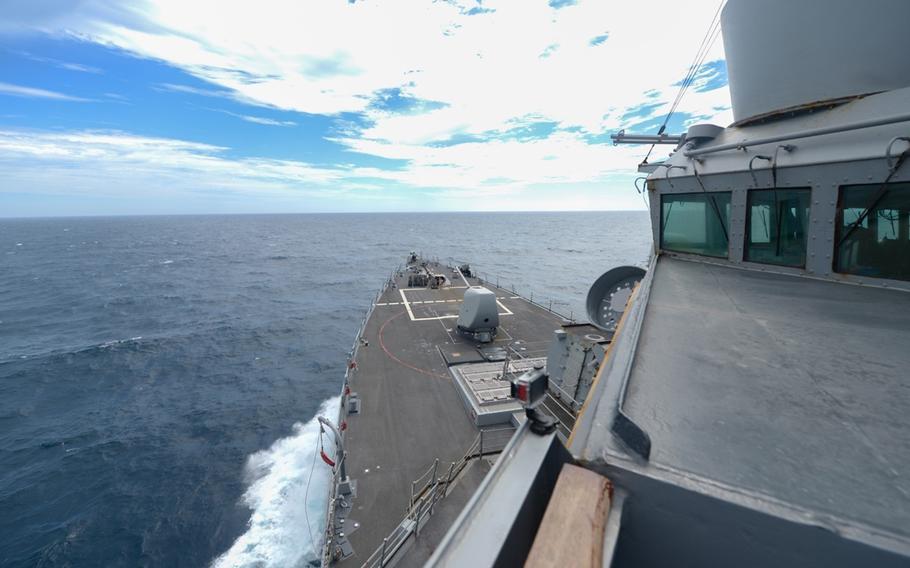 TOKYO — The guided-missile destroyer USS Russell passed through the Taiwan Strait last week, the Navy's seventh such transit this year and the second in three weeks as the U.S. and China continue to step up their activities in the Western Pacific.
The Russell steamed through the 110-mile-wide strait separating the island of Taiwan from mainland China over Thursday and Friday, according to a statement from Cmdr. Reann Mommsen, a spokeswoman for the 7th Fleet.
The Russell transited the strait "in accordance with international law," she said in an email Monday. The ship's passage "demonstrates the U.S. commitment to a free and open Indo-Pacific."
China typically protests U.S. presence in the strait, but military and foreign affairs officials were silent as of Monday. State-run media, however, took note.
The English-language Global Times newspaper, in a report Friday, quoted Chinese military expert Song Zhongping, who characterized the Russell's transit as "a provocation to the Chinese mainland."
Summing up other analysts, the report stated: "The move is not only preparing the U.S. military for a potential conflict in the region and an attempt to provoke the Chinese mainland, but also an attempt to shift domestic pressure from widespread protests, [the coronavirus] and a poor economy, for which the Chinese mainland should maintain its strategic focus and not dance to the U.S.' tune."
The pace of naval operations picked up this year as both nations seek advantage against the backdrop of the pandemic and resulting international economic slowdown. In addition to its presence in the Taiwan Strait, the Navy has sent warships past contested areas of the South China Sea, territory that China considers its own.
China regards Taiwan as a break-away province and the strait as territorial waters.
The U.S. under the "One China" policy acknowledges that Beijing considers Taiwan part of China. However, the U.S. provides aid to the self-governing island's defense.
The Global Times, quoting Song, said U.S. transits send the wrong signal "to Taiwan secessionists," by letting them think the U.S. military is backing them up.
In mid-May, the U.S. sent the guided-missile destroyer USS McCampbell through the strait, a week ahead of the inauguration of Taiwan's incumbent President Tsai Ing-wen, who opposes reunification with China.
China demonstrated its maritime might in April, when its Liaoning carrier passed twice through the Miyako Strait, a 155-mile-wide corridor separating the Japanese islands of Miyako and Okinawa.
The Chinese in late May sent its first domestically built aircraft carrier, the Shandong, from the Dalian Shipyard out for sea trials, according to the South China Morning Post. The Hong Kong-based newspaper reported May 29 that a coronavirus outbreak had previously interrupted the carrier's training regime. It left Dalian on May 25 for training in the northern Yellow Sea, according to a June 2 report in Naval News.
ditzler.joseph@stripes.com Twitter: @JosephDitzler