Navy halts at-sea search for missing McCain sailors
by
Scott Wyland
August 24, 2017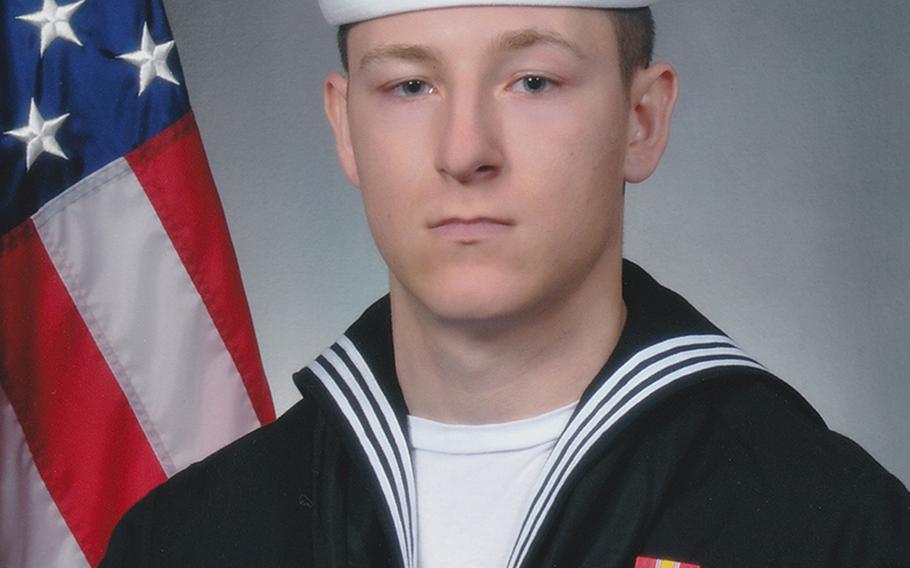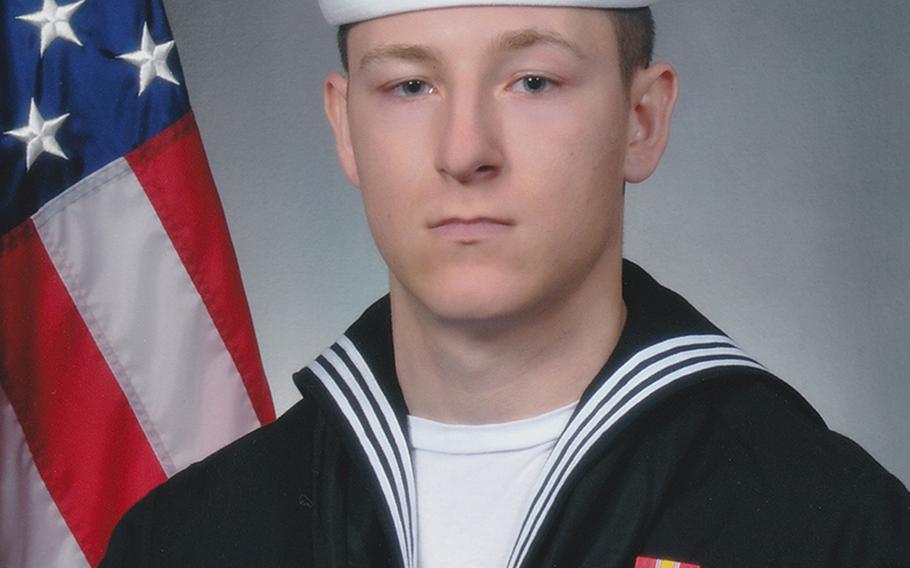 The Navy suspended search-and-rescue efforts on Thursday for nine sailors still missing after the destroyer USS John S. McCain collided with a Liberian oil tanker Monday east of Singapore, though they will continue attempting to recover remains from the ship's flooded compartments.
Divers have thus far recovered the remains of Petty Officer 3rd Class Kenneth Aaron Smith, 22, of New Jersey, and Petty Officer 3rd Class Dustin Louis Doyon, 26, of Connecticut.
Multinational search teams had combed a vast area east of the Straits of Malacca and Singapore since the accident that left 10 sailors missing and injured five, the Navy said.
The missing sailors are:
• Petty Officer 2nd Class Jacob Daniel Drake, 21, of Ohio • Petty Officer 3rd Class John Henry Hoagland III, 20, of Texas • Petty Officer 3rd Class Logan Stephen Palmer, 23, of Illinois • Petty Officer 1st Class Charles Nathan Findley, 31, of Missouri • Petty Officer 1st Class Abraham Lopez, 39, of Texas • Petty Officer 2nd Class Kevin Sayer Bushell, 26, of Maryland • Petty Officer 2nd Class Timothy Thomas Eckels Jr., 23, of Maryland • Petty Officer 2nd Class Corey George Ingram, 28, of New York
Navy and Marine Corps divers will continue searching flooded areas of the damaged Yokosuka-based ship, a 7th Fleet statement said Thursday.
Prior to calling off the sea search-and-rescue operation, navies from Singapore, Australia, Malaysia, Indonesia and the U.S. had increased the search for the sailors to a 2,100-square mile area, according to the Singapore Defense Ministry.
USS McCain is the fourth Navy ship to be involved in a serious accident in the Pacific this year. In January, the USS Antietam ran aground and spilled roughly 1,100 gallons of hydraulic fluid into Tokyo Bay. In May, the USS Lake Champlain collided with a South Korean fishing boat while operating off the east coast of the divided peninsula. In June, a deadly collision between the USS Fitzgerald and a Philippine-flagged merchant ship killed seven sailors and injured three.
The string of accidents led Pacific Command to relieve 7th Fleet commander Vice Adm. Joseph Aucoin earlier this week, citing a loss of confidence in his leadership. Aucoin had been slated to leave the post and retire next month.
The accidents have led Navy analysts to question the effectiveness of the service's training and maintenance programs, as well as whether a negative climate within the Navy's surface warfare culture is damaging performance.
Chief of Naval Operations Adm. John Richardson has ordered a service-wide operational pause this week and a broad review of naval practices in the Pacific in the wake of the latest collision.
The series of accidents shows similarities and has left Navy leadership with "great cause for concern that there is something out there that we are not getting at," Richardson told reporters at the Pentagon on Monday.
The possibility of a cyberattack on the USS McCain would be explored, though there were no preliminary indications that hacking was a factor, Richardson said.
wyland.scott@stripes.com Twitter: @wylandstripes