Navy families seek compensation for extra time apart during coronavirus pandemic
by
Caitlin Doornbos
August 6, 2020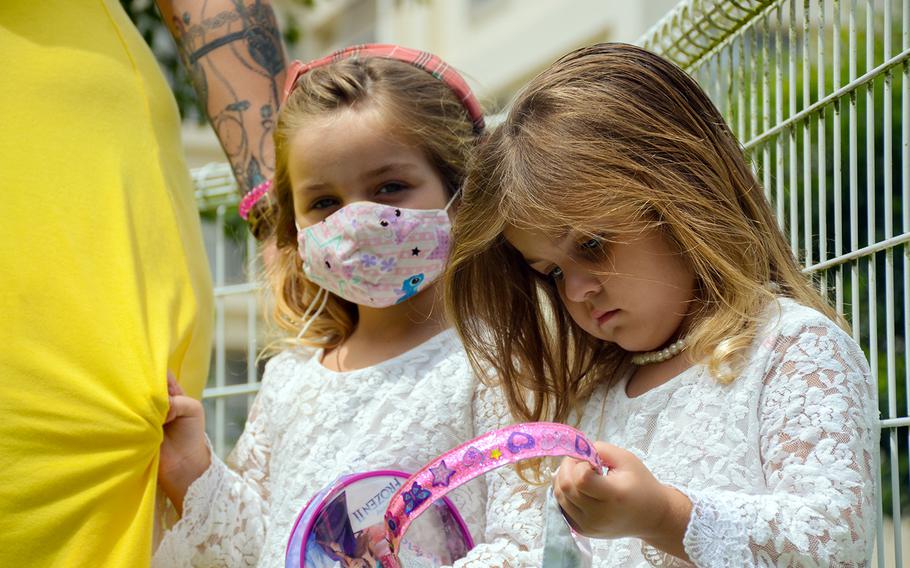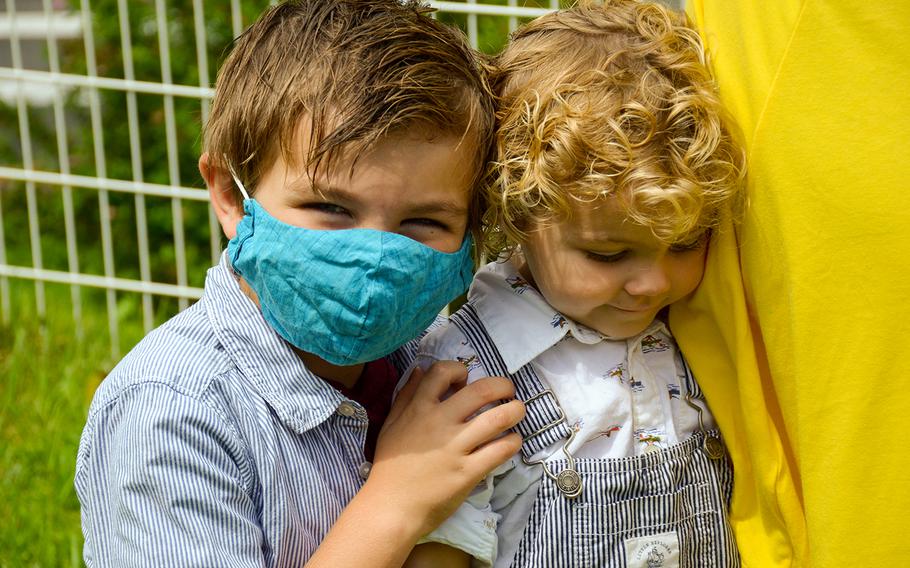 Stars and Stripes is making stories on the coronavirus pandemic available free of charge. See other free reports here. Sign up for our daily coronavirus newsletter here. Please support our journalism with a subscription.
YOKOSUKA NAVAL BASE, Japan — The Navy's coronavirus precautions are increasing the time sailors spend apart from their families, and some spouses say Congress should change the Family Separation Allowance to reflect that burden.
To avoid bringing the virus onto its ships, the Navy in March began requiring sailors to leave their homes for at least 14 days of restricted movement in barracks before shipping out for sea duty. For those on large ships, such as the 5,000-crew aircraft carriers, the process is completed in phases and takes even longer.
Though families are effectively separated weeks or months before sailors actually go to sea, they are ineligible until the ship leaves the pier for the Defense Department's $250-per-month Family Separation Allowance. The allowance kicks in after 30 continuous days of deployment.
Bettie Annable is encouraging her fellow spouses to write Congress about the issue. Annable last saw her husband, Petty Officer 1st Class Ernest Annable, when he left home April 8, exactly two months before his ship, the aircraft carrier USS Ronald Reagan, left its homeport, Yokosuka.
"They're using the homeport scenario as a scapegoat," Bettie Annable said in an interview last month. "This scenario is new and is pretty much uncharted waters because they don't have instruction, per se, as to separation pay regarding quarantine."
The allowance, intended to offset "added expenses incurred because of an enforced family separation," starts only after service members leave their home bases for the deployment, according to the Defense Finance and Accounting Service website. That leaves a gap in coverage for those service members already separated but not yet deployed.
Neither does the statute account for "bubble ship" port visits. That's when deployed ships make brief stops at their homeports but do not allow sailors to disembark to keep them clear of the coronavirus. Under the current instruction, separation pay is halted when the ship is in its homeport, even when sailors cannot see their families.
"The Reagan has returned home twice since the initial deployment date to pick up those who were quarantined and everybody was forced to remain on that ship, therefore making their duty days seemingly everlasting and the longing for home even deeper," Annable wrote July 28 in a letter to her congressman, Sen. Ted Cruz, R-Texas. "I truly feel that because they were forced to remain aboard while in port they are entitled to their [Family Separation Allowance]."
The separation allowance doesn't have an explicit expense it's meant to reimburse, but Bettie Annable said it helps her feed her four children while her husband's Basic Allowance for Subsistence, which isn't meant to cover dependents' meals, is cut while he's underway.
The issue isn't one the Navy can fix itself. Congress would have to change the statute behind the allowance "to pay family separation in this circumstance," Navy spokesman Cmdr. Dave Hecht wrote in an email July 23.
"While we recognize that there is hardship for families that have additional separation due to pre-deployment restriction of movement, under the current instruction, family separation allowance cannot be awarded in this circumstance because the statute requires the ship to be away from the homeport to qualify for family separation allowance," he said.
Navy spouse Danny Ku in Yokosuka agrees the instruction should be changed.
Family Separation Allowance "has the word 'separation,'" Ku told Stars and Stripes. "When the spouse is taken away for quarantine for the sake of the mission, it's already in line with that word. It seems to me that the definition of that policy is outdated and should be revised."
Willow Wegmann, whose husband serves aboard the Reagan and also left for quarantine two months before deployment, said the extended separation has been difficult.
"My spouse was pretty much on deployment [during quarantine] because I wasn't seeing him and he was not coming home," she said.
Wegmann said that "not having separation pay did not affect us financially," but it did for many of her friends.
Others, however, such as Yokosuka-based Navy spouse Victoria Smith, told Stars and Stripes the extra pay is unwarranted.
"I do not think that more money should be received," she said in a Facebook message on July 19. "My husband is on the Reagan. He and I knew what we signed up for. To serve our country. There is no better answer than that."
doornbos.caitlin@stripes.com Twitter: @CaitlinDoornbos
---
---
---