Navy civilian perished in Nagano avalanche, Japanese officials say
---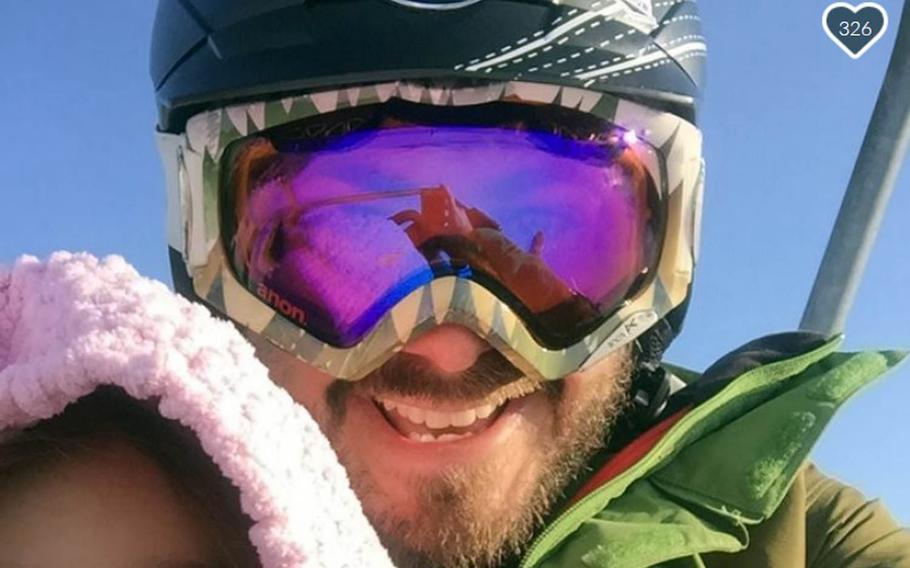 A Navy civilian who went missing last week while skiing the Japanese alps was killed in an avalanche, search-and-rescue teams told the victim's family over the weekend.
Mathew Healy, a physician assistant who worked on Okinawa, was last seen around noon Monday at the Happo-one ski resort in Nagano prefecture.
Healy's wife, Brooke Healy, said she was devastated to report that her husband wouldn't be returning home, in a message posted Sunday to the GoFundMe page where people donated more than $60,000 for search efforts.
"The search and rescue teams have determined that he perished in an avalanche, and due to the extreme conditions, we will be unable to recover him until Japan's long winter season has passed," she wrote.
Searchers ended their efforts Saturday after consulting with Healy's family, a Japanese police spokesman said. Police will continue to monitor the area and follow up on clues to recover his body as snow melts in the spring.
Lt. Gen. Jerry Martinez, commander of U.S. Forces Japan, expressed condolences on behalf of the U.S. military in the country.
"Mathew was a dedicated husband, father, a member of the U.S. Navy medical community, and an Army Reservist," he said in a statement Sunday. "We are incredibly grateful to the volunteers and Japanese Police and search and rescue personnel who worked for days in difficult, dangerous conditions to find him. They have our unending gratitude."
U.S. officials remain hopeful that Healy's body will be found, Martinez said.
"Our thoughts now go to his family as they grieve during this difficult time," he said. "We will continue to support Mathew's family for as long as we are needed."
In her message, Brooke Healy said she was still in shock and couldn't comprehend the loss of her husband, whom she called her best friend and an amazing father. She thanked family, friends and supporters for an "amazing outpouring of love, support, and donations."
"You have been the light that kept me going this week," she wrote. "Please know that we are grateful for every single one of you, and we will be back in touch as soon as we are able to process this devastating loss."
Heavy snowfall this winter has increased the avalanche risk for backcountry skiers and snowboarders, and there have been reports of more avalanches in recent days in the area where Healy went missing.
Sam Kerr, 35, of New Zealand, was killed Saturday after being swept away by a massive avalanche at a Hokkaido ski resort. News reports said recovery crews were able to extract his body from the snow.
Stars and Stripes reporter Hana Kusumoto contributed to this report.
Twitter: @SethRobson1
---
---
---
---