Navy and Marine Corps announce several new coronavirus patients at bases in Japan
by
Joseph Ditzler
September 22, 2020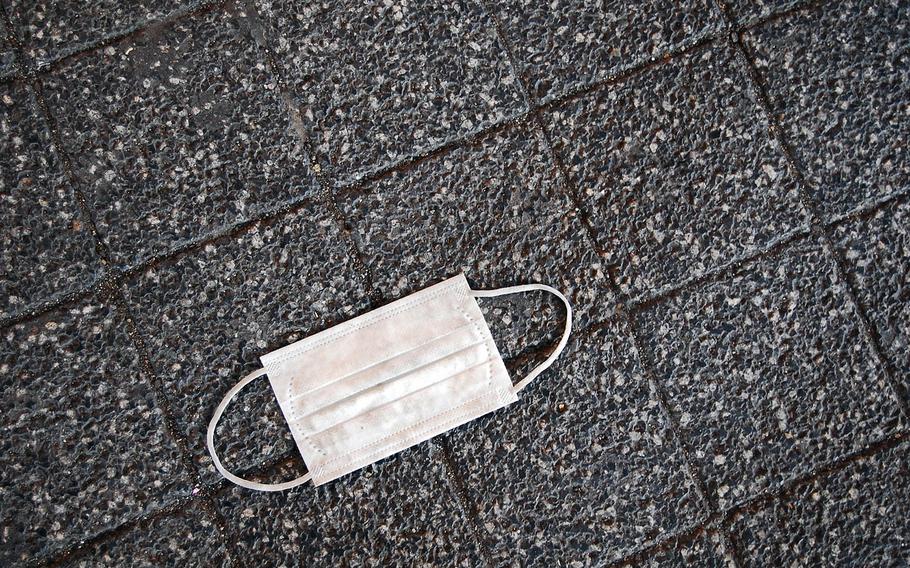 Stars and Stripes is making stories on the coronavirus pandemic available free of charge. See other free reports here. Sign up for our daily coronavirus newsletter here. Please support our journalism with a subscription.
TOKYO — The U.S. military in Japan had recorded seven new coronavirus infections as of 5 p.m. Tuesday.
Five of those patients are at Yokosuka Naval Base, south of Tokyo, while the other two are at Marine Corps installations on Okinawa.
Monday, the Marines also started randomly testing 1% of its personnel on the island twice weekly to detect any potential viral spread among people who exhibit no symptoms, according to an email Tuesday from Maj. Ken Kunze, spokesman for Marine Corps Installations Pacific.
The "sentinel" tests will include civilian personnel along with Marines and sailors, Kunze wrote.
At Yokosuka, home of the U.S. 7th Fleet, one person tested positive who previously had contact with an infected person, according to a news release from the base. The other four were in the mandatory, two-week quarantine required of new arrivals. All five are now in isolation, the release said. Yokosuka has eight coronavirus patients.
U.S. Forces Japan requires all new arrivals and travelers returning to Japan to test free of the coronavirus before exiting quarantine.
The two new patients the Marines reported are new arrivals to Okinawa and tested positive in quarantine, according to a Facebook post by the Marines. One person is assigned to Camp Foster and the other to Camp Kinser.
Close contacts of both were also quarantined, although the Marines provided no further information on them.
The Marines started sentinel testing after a conducting a high number of tests, and because test teams were "maintaining a high operational tempo," according to Kunze's email. The Marines experienced two large viral clusters in July that continued to generate new cases into August.
Also, the number of new arrivals dipped as the season for changing duty stations and deploying units waned, he wrote.
The random tests will be done among individual commands rather than by base, Kunze wrote. For example, members of one or two units at Camp Foster might be selected for testing rather than individuals from several units across multiple bases.
"People will know a few days prior," Kunze wrote. "A medical provider must input the test request similar to another lab test so it will not be a surprise to anyone. This will be handled at the unit level where a provider or 'surgeon' is on staff."
Stars and Stripes reporter Matthew M. Burke contributed to this report.
ditzler.joseph@stripes.com Twitter: @JosephDitzler