NAF Atsugi bids farewell to Capt. Lloyd B. 'Chili' Mack, welcomes new commander
by
Christian Lopez
September 17, 2020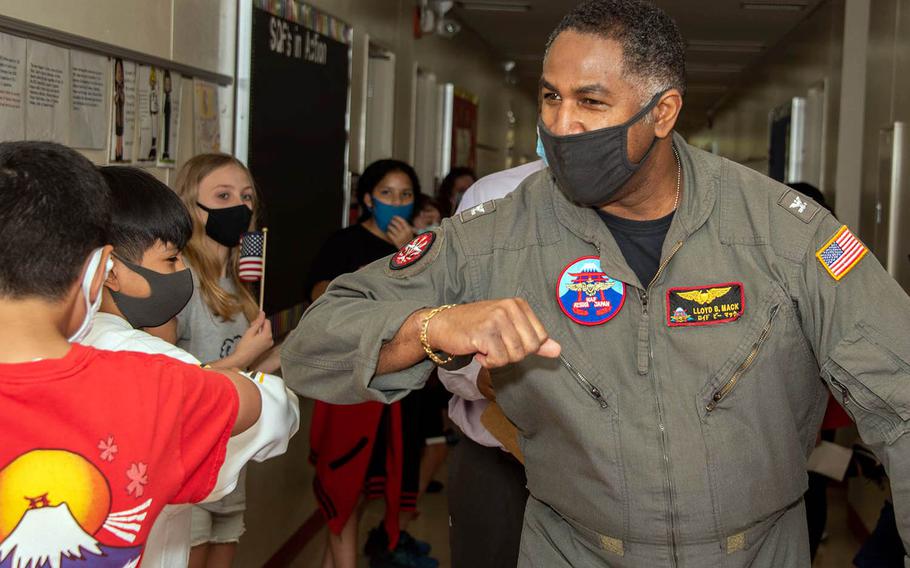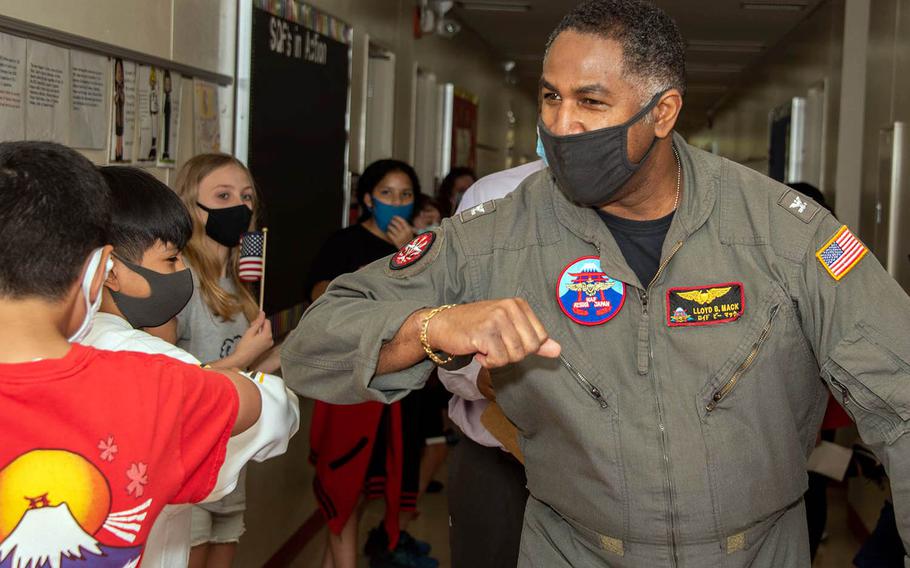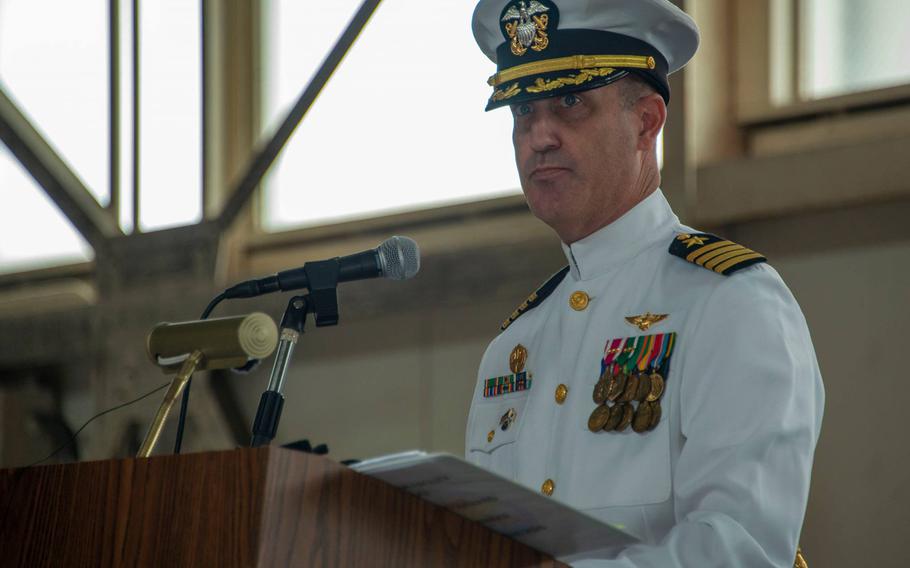 Naval Air Facility Atsugi welcomed its new leader, and said goodbye to the old one, Thursday during a change-of-command ceremony customized with measures to prevent the coronavirus' spread.
Capt. John M. Montagnet assumed command of the installation 22 miles southwest of Tokyo from Capt. Lloyd B. "Chili" Mack at the sparsely attended morning gathering inside a hangar normally used by the "Warlords" of Helicopter Maritime Strike Squadron 51.
Instead of the expected 300-400 guests, only about 50 observed in person while wearing face masks and maintaining social distance. Others watched the ceremony live on NAF Atsugi's official Facebook page.
"As you all know, COVID-19 has tested our community at so many levels," Mack told the audience, using the name of the respiratory disease caused by the coronavirus. "Collectively, we have weathered the tough times and ensured that NAF Atsugi would be able to meet any challenges that it would face."
Mack put the base on a temporary lockdown over the summer because of an unspecified number of coronavirus infections there. As of Thursday, there were no active cases.
Montagnet, a Mississippi native who comes to Japan from the U.S. Naval Academy in Annapolis, Md., where he served as a professor, told the audience it was hard to put into words how much we was looking forward to his new assignment.
"It is an honor and privilege to get to play a part in continuing the wonderful relationship between the United States and Japan," he said.
As of Thursday afternoon, the Navy had not responded to questions about where Mack is heading. He spent three years commanding NAF Atsugi and its community of about 6,000 personnel, including U.S. troops, Japanese Maritime Self-Defense Force members and their families.
"This is a sentimental moment for me," he wrote Wednesday in his final "Leadership Daily" message to the community on Facebook. "There are brighter days ahead for this installation; the base is in transition, and I know you will support Captain Montagnet as he navigates what's next for NAF Atsugi."
lopez.christian@stripes.com Twitter: @CLopez_Stripes