N. Korea may have boosted nuclear weapons stockpile with plutonium production, experts say
---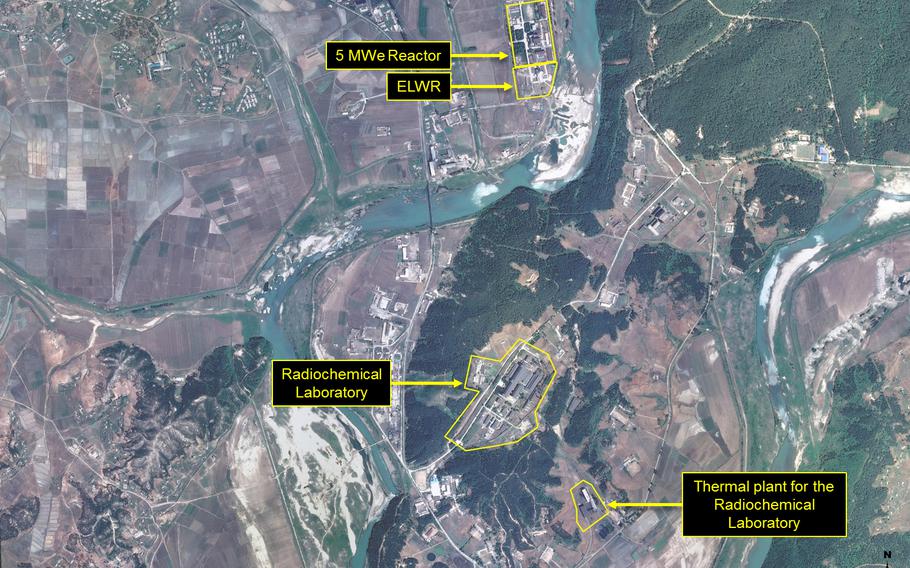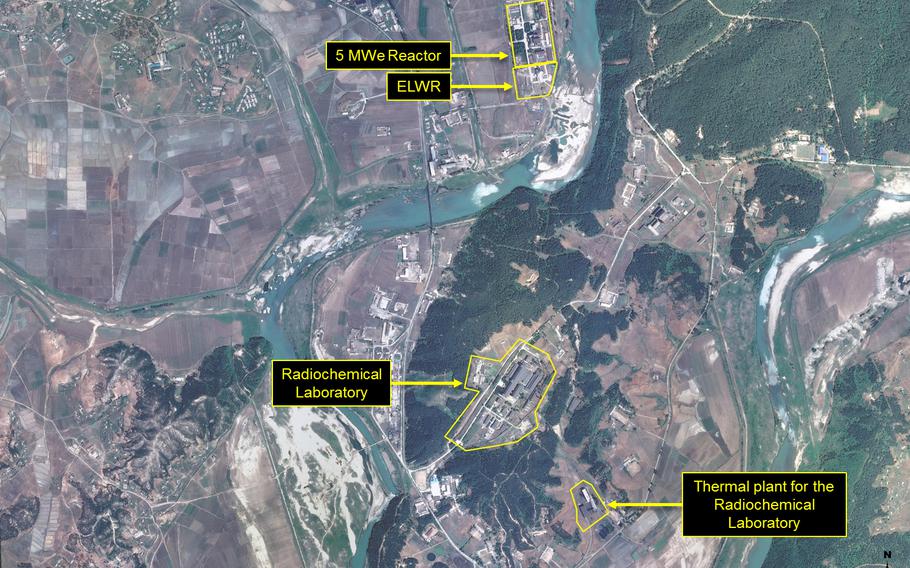 SEOUL, South Korea – North Korea may have more plutonium that could be used to boost its nuclear weapons stockpile than previously thought, according to a U.S. monitoring group.
Recent thermal images show intermittent activity at the radiochemical laboratory that suggests the production of "an undetermined amount of plutonium" at the North's Yongbyon nuclear facility, 38 North said Friday.
The report, based on thermal images from September through June, comes amid rising tensions over North Korea's disputed nuclear program.
A spate of missile tests has stoked concern that the communist state is advancing rapidly toward its goal of developing a nuclear-tipped missile that could reach the U.S. mainland.
North Korea also has conducted five nuclear tests, including three since Kim Jong Un took power after his father died of a heart attack in 2011. Officials have said it is poised to carry out a sixth at any time.
38 North, a website run by the U.S.-Korea Institute at Johns Hopkins University, said thermal patterns associated with the reprocessing facility show "significant deviations from month to month."
"There have apparently been at least two unreported reprocessing campaigns to produce an undetermined amount of plutonium that can further increase North Korea's nuclear weapons stockpile," it said.
The report also noted increased thermal activity at the uranium enrichment facility but said it's unclear if that was due to centrifuge operations to increase inventory or maintenance.
"Based on imagery alone, it is not possible to conclude whether the plant is producing low or highly enriched uranium," it said.
38 North said the facility to produce tritium - an isotope that is essential for boosted yield nuclear weapons and hydrogen bombs - does not appear to be operational.
North Korea said its fourth nuclear test in January 2016 was a hydrogen bomb, which would be more powerful than an atomic bomb, but experts have cast doubt on the claim.
The website also raised concern that the experimental light water reactor may be operational due to an elevated thermal pattern in December and January.
It said the increase could be due to short-term activity such as the heating of pipes to prevent freezing but "any activity at the ELWR is cause for concern and its operational status bears continued monitoring as it would be an indicator of North Korean ongoing intentions and capabilities."
North Korea is believed to have as many as 20 nuclear warheads, according to recent estimates. But analysts believe it has yet to master the technology to miniaturize them to fit on a missile.
gamel.kim@stripes.com Twitter: @kimgamel
---
---
---
---