N. Korea calls for satellite launch after 'successfully' testing new rocket engine
---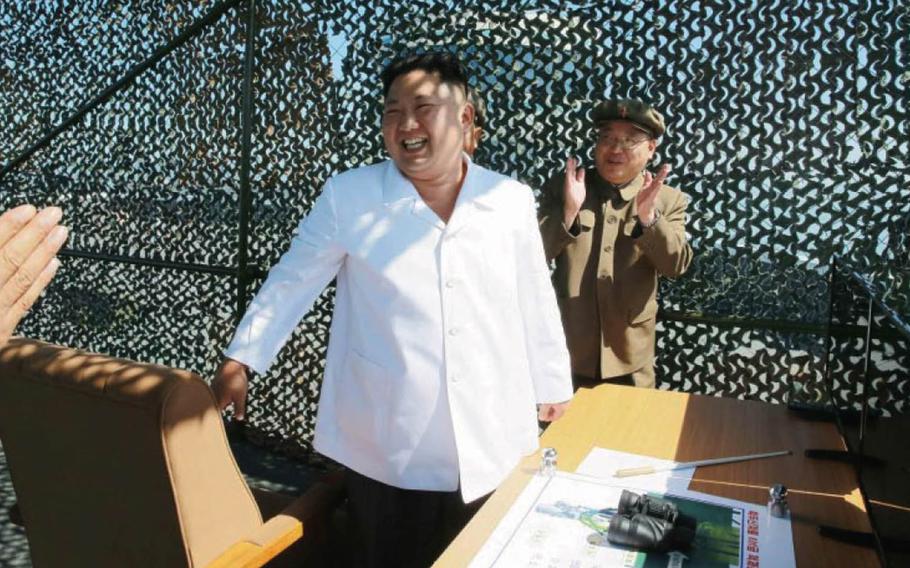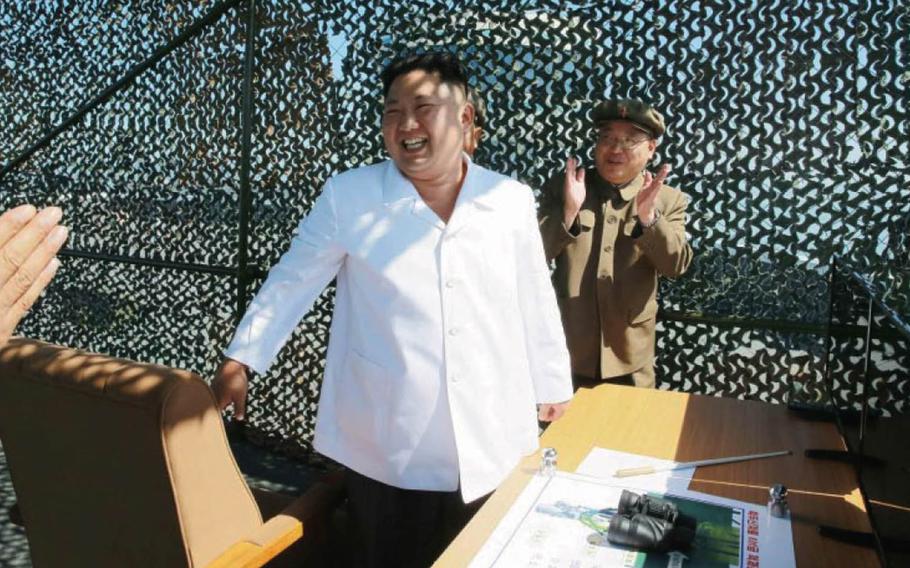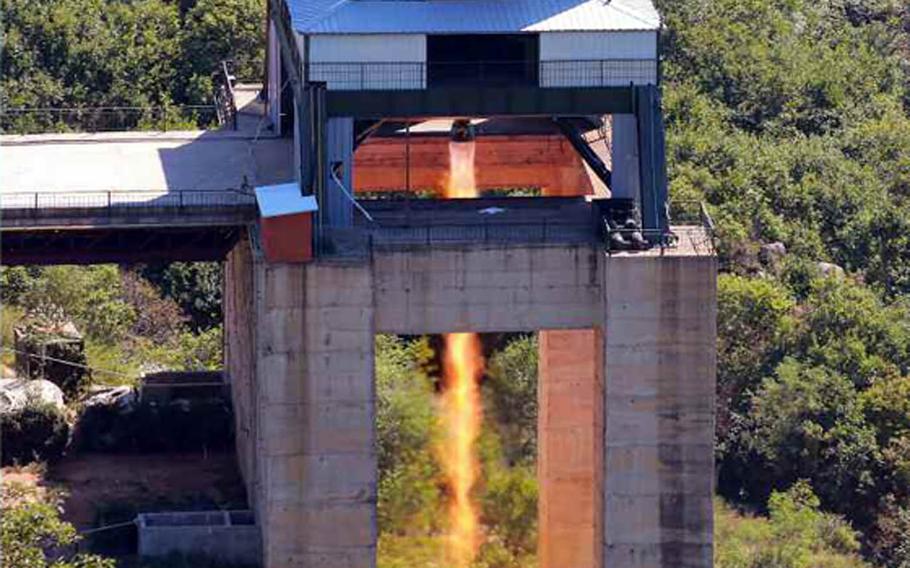 SEOUL, South Korea — North Korea said Tuesday it has "successfully" tested a powerful new rocket engine and ordered preparations to launch a satellite, signaling it is determined to advance its missile program despite threats of new sanctions.
The claim, which came more than two weeks after the North conducted its fifth underground nuclear test, raised concerns that Pyongyang is preparing for another long-range rocket launch.
North Korean leader Kim Jong Un supervised the ground test, according to the state-run Korean Central News Agency. It did not give the date of the test, as is customary.
The ruling party's official newspaper, Rodong Sinmun, published photos purporting to show Kim at the Sohae Space Center test site, smiling as officials around him applaud, in Tuesday's edition.
The U.S. and its allies have been pressing for strong new measures after the Sept. 9 atomic blast - the largest since the North began the tests in 2006 - this week on the sidelines of the U.N. General Assembly.
President Barack Obama discussed the issue with Chinese Premier Li Keqiang Monday on the sidelines of the U.N. General Assembly.
Both leaders condemned the nuclear test and agreed to strengthen cooperation in the Security Council as well as law enforcement channels on North Korea, the White House said in a statement.
China has blocked efforts to punish its communist ally in the past. Beijing signed onto the latest round of sanctions imposed in March but has been accused of lagging on implementation.
Commercial satellite imagery from Saturday showed preparations for the engine test, according to the 38 North blog that monitors activities in North Korea. Those included a heavy lift crane at the test site, positioning of the rail-mounted environmental shelter midway up the approach ramp and several vehicles at the VIP observation area.
"This test represents an anticipated and significant step in the continued development of larger, more advanced space launch vehicles," said the website, which is run by the U.S.-Korea Institute at Johns Hopkins University's School of Advanced International Studies.
Kim ordered officials, scientists and technicians to round out preparations for launching a satellite as soon as possible, according to KCNA. He also told them to focus on developing satellites for different uses and "to turn our country into a possessor of geostationary satellites in a couple of years to come."
South Korea's military said further analysis was needed, but it appeared the North had conducted a performance test of a new type of high-thrust engine that can be used for long-range missiles.
"We can see its thrust has been improved based on North Korea's claim," said Jeon Ha-gyu, a spokesman for the Joint Chiefs of Staff.
He said the military will be monitoring the situation closely amid speculation that North Korea is gearing up to launch another long-range missile to mark the founding day of its ruling Workers' Party on Oct. 10.
North Korea frequently makes claims about technical advances that are nearly impossible to confirm. It also claimed to have launched an Earth-observation satellite on a long-range rocket in February.
That launch also took place in the northwestern region of Tongchang-ri and proved to be the final straw in prompting more sanctions the following month.
Kim was quoted as expressing "great satisfaction" and saying the "successful manufacture" of the engine was part of North Korea's five-year aerospace development program.
North Korea insists that program is peaceful. But the United States and its allies consider it to be a cover for improving technology that could also aid Pyongyang's banned ballistic missile development.
So far diplomatic pressure and other measures have failed to stop North Korea, which has instead stepped up the pace of missile tests to an unprecedented level this year.
But in a hint that they are having a harsh effect on the population, Kim also called the test a reward for North Koreans who have trusted the leadership "though they have fastened their belts owing to the enemies' harsh sanctions and moves to stifle the DPRK." DPRK is the acronym for the North's official name, the Democratic People's Republic of Korea.
South Korea also has agreed to deploy an advanced U.S. missile defense system known as THAAD by next year, but the plans have been bogged down by protests at the site selected for it and opposition from its major trading partner China. Stars and Stripes staffer Yoo Kyong Chang contributed to this report.
Stars and Stripes staffer Yoo Kyong Chang contributed to this report.gamel.kim@stripes.com Twitter: @kimgamel
---
---
---
---