Most sailors in Japan can expect to shelter in place for at least another 30 days
by
Caitlin Doornbos
April 23, 2020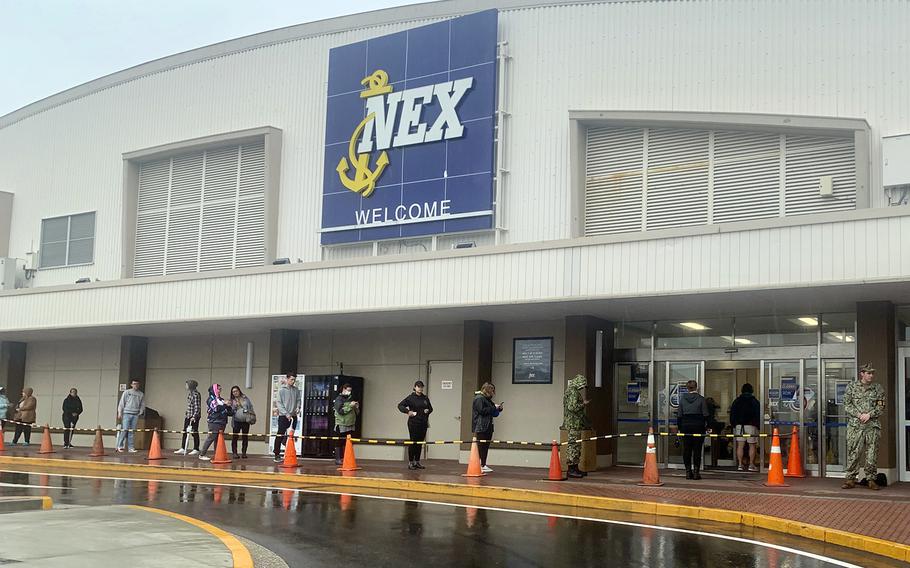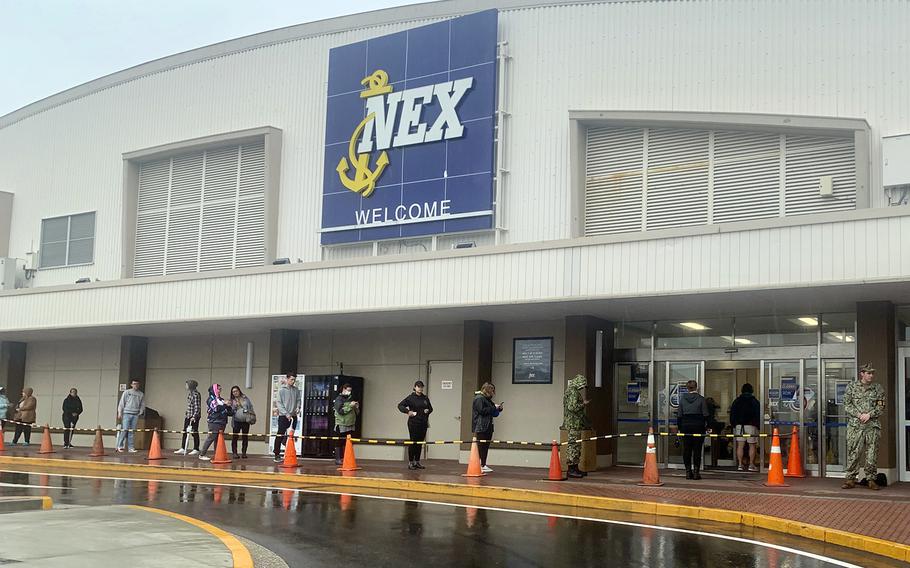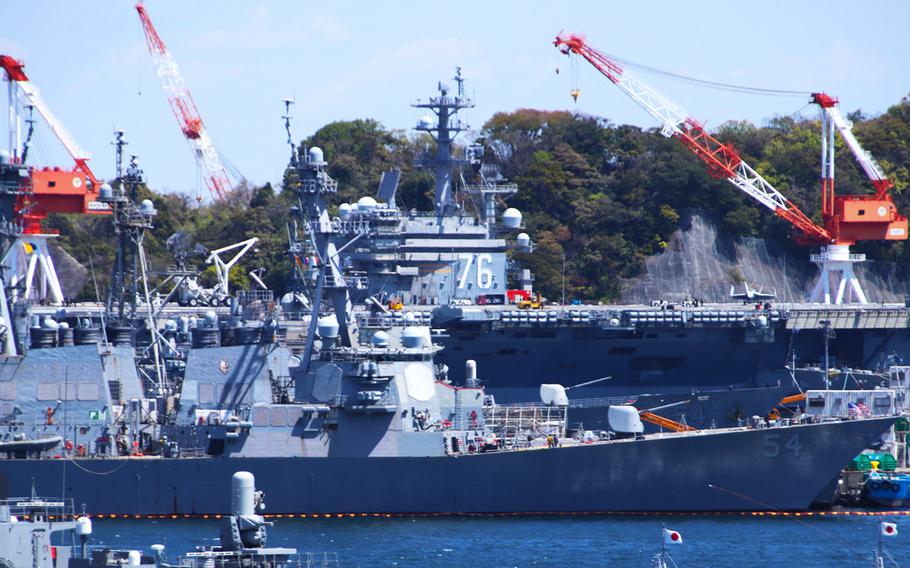 Stars and Stripes is making stories on the coronavirus pandemic available free of charge. See other free reports here. Sign up for our daily coronavirus newsletter here. Please support our journalism with a subscription.
YOKOSUKA NAVAL BASE — Hunkered down nearly a month against an outbreak of coronavirus, base residents should be ready to spend yet another month indoors, at least, Naval Forces Japan commander Rear Adm. Brian Fort said Wednesday in a Facebook video.
A shelter-in-place order base commander Capt. Rich Jarrett imposed March 27 was the first such order on a U.S. installation in Japan. He acted after three sailors tested positive for the coronavirus within 24 hours.
At the time, Jarrett said the order, which banned all nonessential movement outside the home, would last "at least the next 48 hours."
Four weeks later, Fort in the video said that order will stand another 30 days, possibly into early June.
"I know many of you have one question on your mind: When will life return to normal?" Fort said in the video. "In short, the tough answer is – not any time soon."
Not quite an absolute lockdown, the Yokosuka restrictions apply to service members and Defense Department civilian employees, their families, and contractors. Naval Air Facility Atsugi implemented a similar shelter-in-place order on April 7.
Stacie Miano, who lives in Yokosuka with her husband, a civilian employee on the base, was resigned to the extension.
"The things people miss, I get it. It's hard and a long road ahead of us for sure," she said. "But I am thankful to be safe … and know I am doing everything I can to keep my family safe with the help of [Jarrett] and following all the rules he supplies us with."
Base residents are not allowed to leave the base except for medical care, work, vehicle registration or maintenance, paying bills or taxes or for off-base veterinary services.
Those who live off base, are confined to their homes, though they may also leave for essential services or to buy groceries or take-out food. The order also prohibits gatherings with anyone who does not live in one's household, unless it's mission related.
There are "fewer than 30" coronavirus cases on base, and officials "are already seeing our first recoveries," Fort said in the video.
Outside the gates, the city of Yokosuka as of Thursday had reported 36 positive cases, two of them base employees. A third works at the U.S Army's Camp Zama, according to city records.
Other U.S. bases in Japan have imposed increasingly tough restrictions, including bans on nonessential activities such as off-base recreation.
For example, at Yokota Air Base in western Tokyo — where no virus cases have been reported — off-base residents, including civilians, may travel only to and from their base workplaces. Visits to local grocery stores and other essential services are permitted.
However, Yokosuka and Atsugi remain the only U.S. installations under a shelter-in-place order.
That order is "based upon the risks of the disease in this particular Tokyo metropolitan area," Jarrett said in a phone interview Thursday with Stars and Stripes.
Tokyo on Wednesday reported 3,439 confirmed coronavirus cases, according to the Tokyo Metropolitan Government website.
Mission in mind At Yokosuka, home of the U.S. 7th Fleet, the aircraft carrier USS Ronald Reagan and its strike group are readying to go to sea. The "most important near-term focus is to ensure the health of sailors who are preparing to deploy," Jarrett said in a Facebook video April 16.
"Every aspect of our current base posture is designed to support that mission," he said.
Easing the shelter-in-place order too soon "would not only jeopardize our ability to provide critical care at our hospitals, but also jeopardize our abilities to deploy our warships, our squadrons and our sailors in a COVID-free status," Fort said in his Wednesday video, referring to the respiratory disease coronavirus causes.
Jarrett and Fort said data has shown the restrictions have made a difference, with a recent flattening in the number of new cases. Fort said "fewer than two" people have tested positive for coronavirus in the last week.
But Fort said a returned sense of normalcy is a long way off.
"Until there is a cure and or a vaccine," Fort said in the video, "COVID-19 is unfortunately here to stay for the foreseeable future."
doornbos.caitlin@stripes.com Twitter: @CaitlinDoornbos