Missouri-based bombers deploy to Diego Garcia for B-2 Spirit task force mission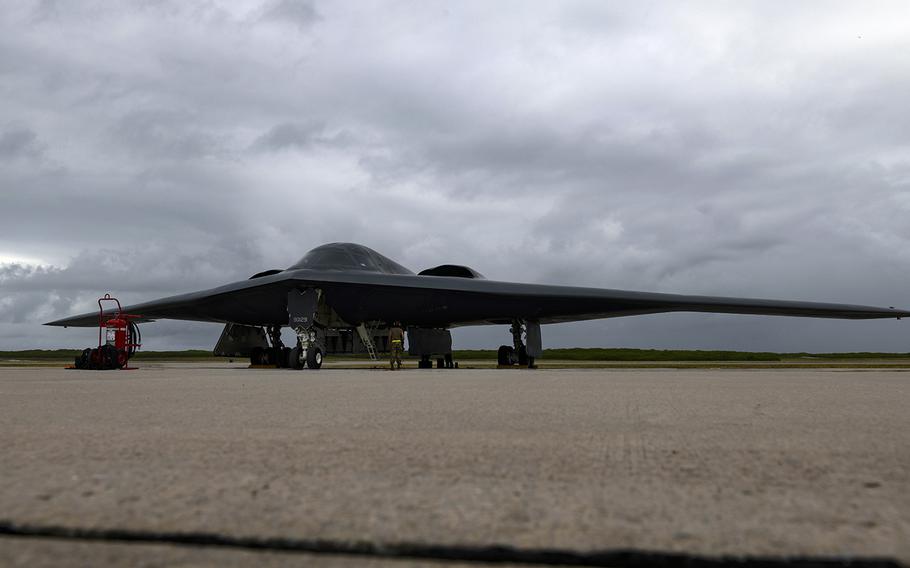 Three B-2 Spirit stealth bombers are on the Indian Ocean island of Diego Garcia for a bomber task force mission, the Air Force announced Wednesday.
The planes, from the 509th Bomb Wing at Whiteman Air Force Base, Mo., flew 29 hours to reach Naval Support Facility Diego Garcia on Wednesday, the service said in a news release.
"We are excited to return to this important location. [Diego Garcia] puts the "INDO" in INDOPACOM," Lt. Col. Christopher Conant, the bomber task force commander, said in the release. INDOPACOM is military shorthand for the U.S. Indo-Pacific Command.
Despite a global pandemic, the airmen with the task force are ready to support the command, he said.
U.S. Strategic Command routinely conducts bomber task force operations across the globe.
The last B-2 Spirit task force in the region took place in January of last year, the Air Force said. The 393rd Bomb Squadron, also from Whiteman, sent three of the bombers and 200 airmen to Joint Base Pearl Harbor-Hickam, Hawaii.
During that deployment, the B-2s flew 27 sorties for a total of 171 hours in multiple local and long-duration missions, conducted hot-pit refueling training and accomplished eight integrated sorties with the Hawaii Air National Guard's 199th Fighter Squadron F-22 Raptors, the service said.