Military officials seek exemption to United's new pet-shipment restrictions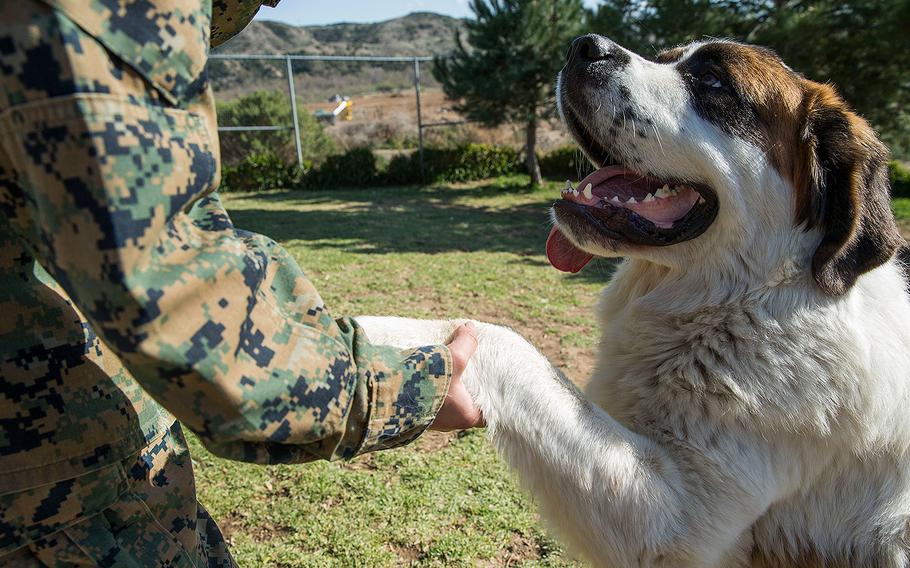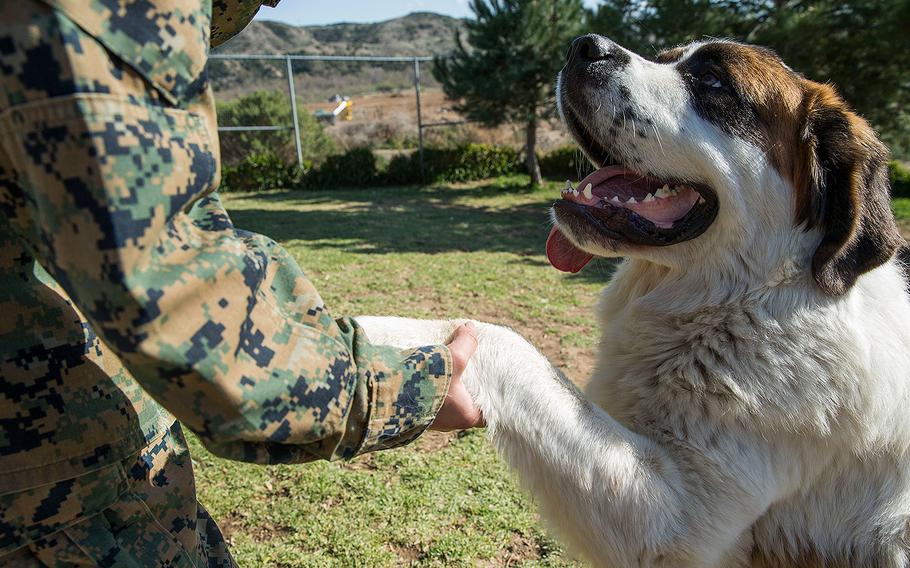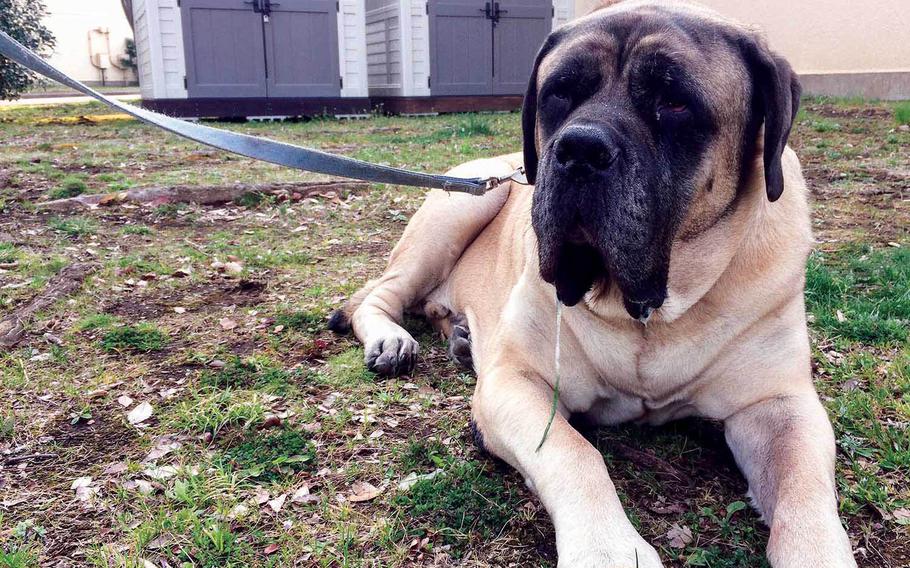 Editor's note: This story has been updated to include a response from Defense Department officials.
YOKOTA AIR BASE, Japan — Defense Department officials confirmed late Monday that they are working with commercial air carrier partners to help military families overseas with pets affected by United Airlines' new pet transportation policy. But they also made it clear that transportation of pets during a military-mandated move is at the servicemember's expense, per DOD rules. "We are aware of recent changes to some commercial airline pet transportation policies prohibiting certain breeds and sizes of dogs and cats," said Maj. Dave Dunn, a spokesman for U.S. Transportation Command at Scott Air Force Base, Ill. "The Department of Defense is working with our commercial air carrier partners to mitigate the effects of these policy changes," Dunn said, "especially for those military families now overseas with their pets who will need a safe and affordable means of returning home." Twenty-one breeds of dogs and four breeds of cats are banned from travel starting June 18 under a new United policy announced last week. The airline is also barring carriers taller than 30 inches, which are required for most Labradors, golden retrievers and German shepherds. The new rules are expected to hit military families particularly hard, especially those who used United to ship their pets to an overseas assignment. In many locations, United was the most affordable option for shipping large dogs and it was one of the only major U.S. carriers that would accept as cargo pets with short or snub noses, breeds that are more prone to health problems while being transported in planes. On Guam, United Airlines is the only major U.S.-based carrier flying routes to the mainland. "Deployed in Guam with my Lab that I've had since I was 16. I'm not leaving her behind," Andrea Sepulveda wrote on an online petition started last week at Change.org calling on United Airlines to waive its rules for overseas servicemembers whose pets already traveled using the service. The petition had more than 77,000 signatures as of Tuesday morning in Europe. Dunn said DOD officials understand servicemembers' "reluctance to part with their family pets when serving overseas and have a number of policies to support military families that want to PCS their pets. "However, Department of Defense regulations are clear that the transportation of pets during PCS moves is not an entitlement," and is at the servicemember's expense. United spokesman Charles Hobart said last week that the new rules are aimed at improving the safety of pets while traveling. The ban includes breeds with short and snub noses — such as bulldogs, boxers and pugs, as well as Himalayan and Persian cats, because United said that research shows they have trouble breathing on planes. It also targets "strong-jawed" dogs, such as mastiffs, Malinois, and pit bulls. The change will be "catastrophic for pet owners," especially military families overseas who already have few options, Mendoza told Stars and Stripes last week. It could be a death sentence for animals when it's time for a mandatory move, he said, if families can't afford to pay to transport them. Airlines such as Lufthansa and Korean Air will ship large-breed dogs, but they don't offer nonstop flights to many destinations and charge more than twice as much as United, he said. Coast Guard Lt. Cmdr. Jennifer McKay told Stars and Stripes in March that it would cost her $31,000 to fly her 221-pound English mastiff from Japan, where she's based, to the United States on Japan's All Nippon Airways. McKay paid $3,200 to bring her plus-sized pooch — named George Jefferson — to Japan two years ago using United's air cargo service. McKay is set to PCS in June. United's new rules would appear to ban George Jefferson due to his size and strong-jaw breed. The dog is also too big to fly on Air Mobility Command — the usual way for military pet owners to transport their animals to and from Japan. Capt. Kim Erskine, a spokeswoman for Air Mobility Command at Scott Air Force Base, said Monday that AMC was working with U.S. TRANSCOM on the issue. The changes by United have also provided opportunities for some to prey on servicemembers unsure how their pets will get to the next duty station. Patrick Yarlett, an airman at Yokota, said he was scammed out of nearly $3,000 by a pet shipment broker that never provided booking information after he paid for his two dogs to fly to Guam. Yarlett has since contracted with another agency to move his dogs, but warns servicemembers to do their homework before trying to ship a pet. "The changes to United's "PetSafe" program could expose many other servicemembers to scams," he said.
Stars and Stripes reporter Jennifer H. Svan contributed to this report from Kaiserslautern, Germany. cook.leon@stripes.com Twitter: @LeonCook12