Military IDs remains of three Marines recovered after December midair collision off Japan
---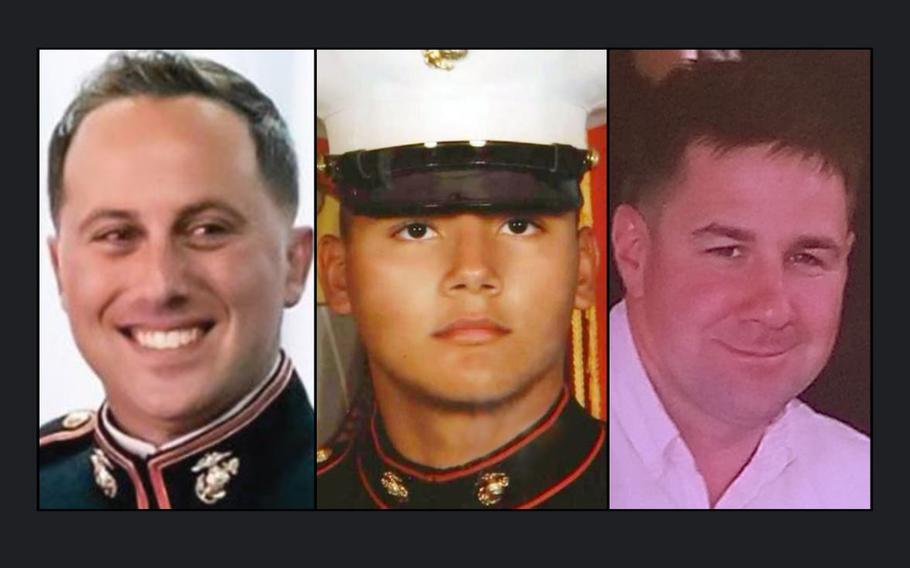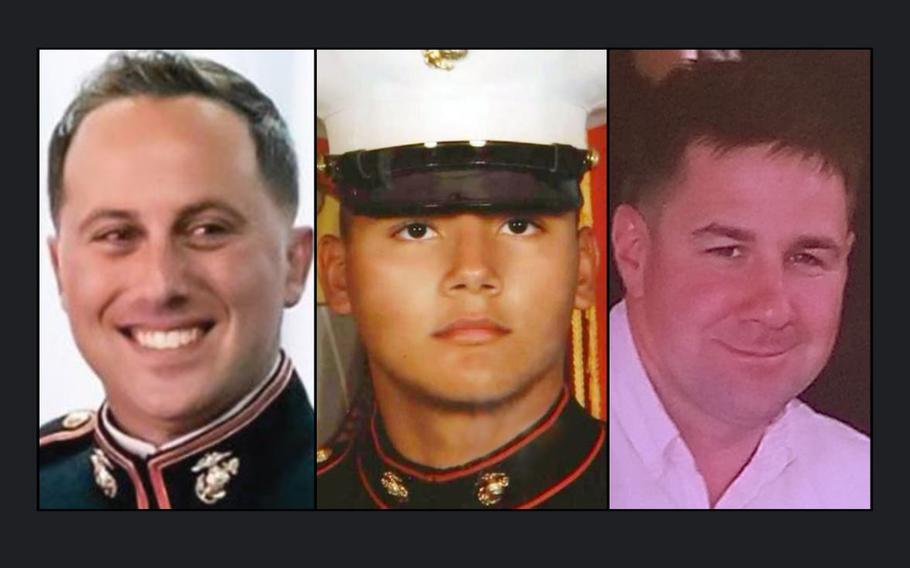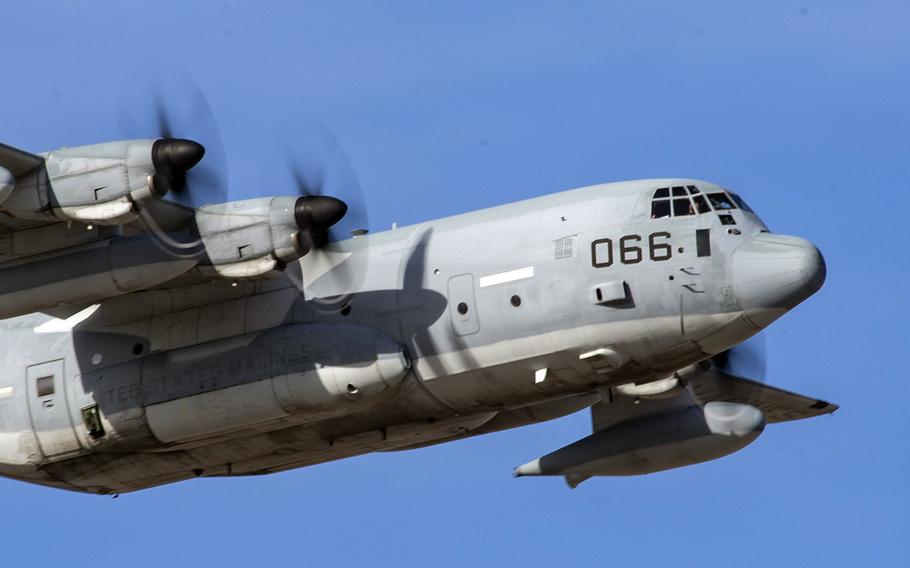 TOKYO — The Marine Corps has identified three servicemembers whose remains were recovered in a salvage operation following the crash of two military aircraft late last year off the coast of Japan.
Five crew members of a KC-130J tanker and the pilot of an F/A-18 Hornet were killed in a midair collision during a nighttime training mission on Dec. 6. The Hornet's weapons officer was the sole survivor. Both aircraft were based at Marine Corps Air Station Iwakuni.
A salvage operation, which began May 27, concluded June 7 after recovering the remains as well as the KC-130J's cockpit voice and digital flight recorders.
III Marine Expeditionary Force said in a statement Wednesday that it had identified the following Marines whose remains were recovered: Lt. Col. Kevin R. Herrmann, 38, of New Bern, N.C.; Maj. James M. Brophy, 36, of Staatsburg, N.Y.; Staff Sgt. Maximo A. Flores, 27, of Surprise, Ariz.
The remains will be released to the fallen Marines' families in accordance with their wishes, III MEF said in its statement.
The bodies of Cpl. Daniel E. Baker, 21, of Tremont, Ill., and Cpl. William C. Ross, 21, of Hendersonville, Tenn., were not recovered, the statement said.
"Our thoughts and prayers remain with the families and all those who loved our fallen Warriors," Maj. Gen. Thomas Weidley, former commander of the 1st Marine Aircraft Wing, said in the statement. "I am extremely grateful for the professionalism, dedication, and support of those who brought our Marines home."
The Hornet pilot, Capt. Jahmar Resilard, 28, was pronounced dead after being found by a Japan Maritime Self-Defense Force ship the day after the crash.
The cause of the collision remains under investigation, III MEF said in its statement.
robson.seth@stripes.com Twitter: @SethRobson1
---
---
---
---