Military helps restore power to island hit by quake, tsunami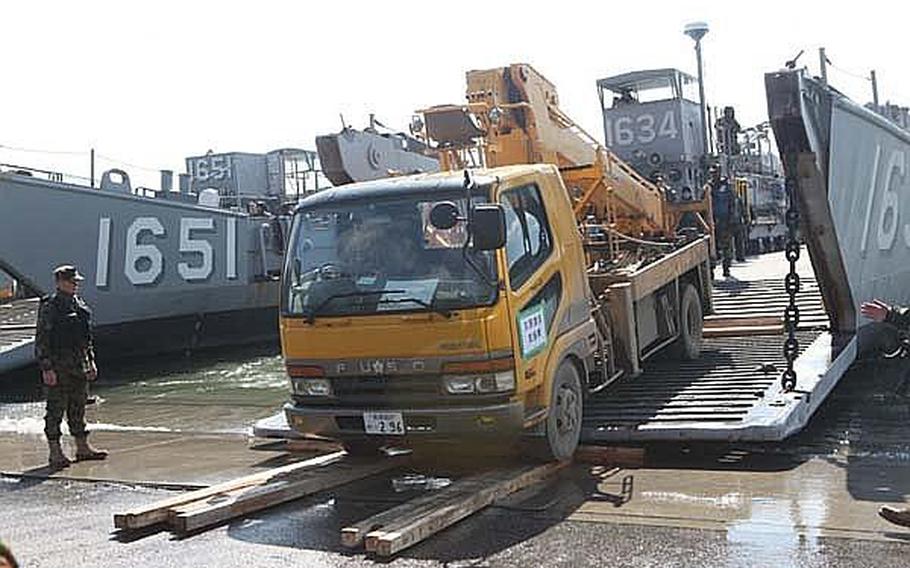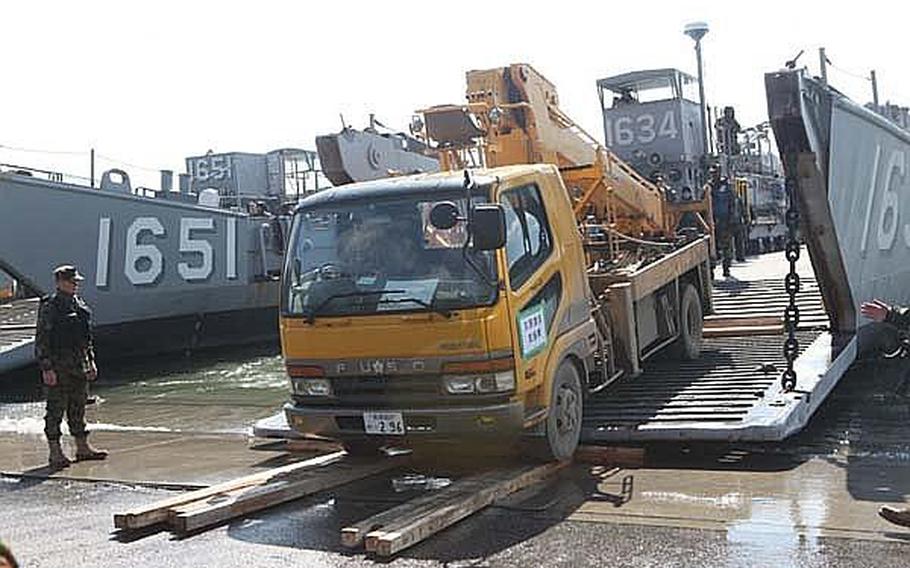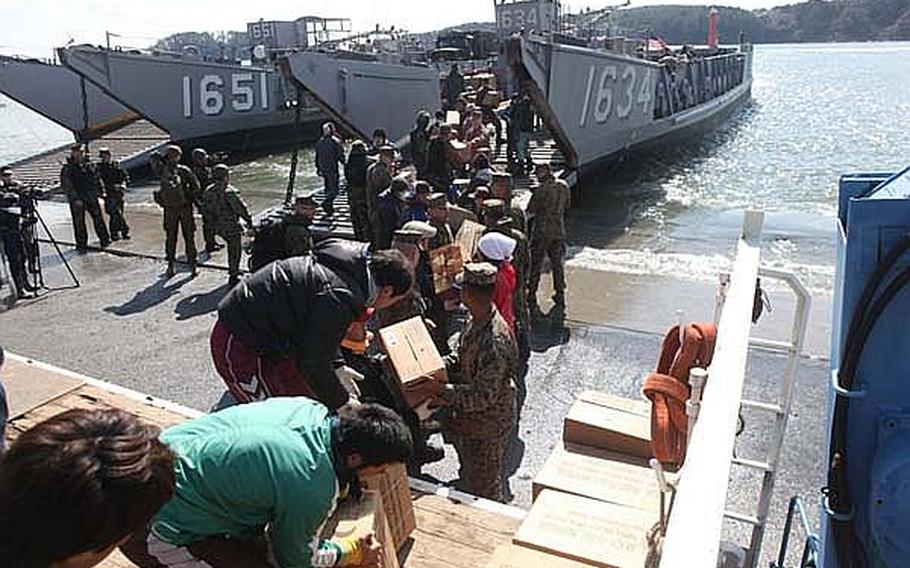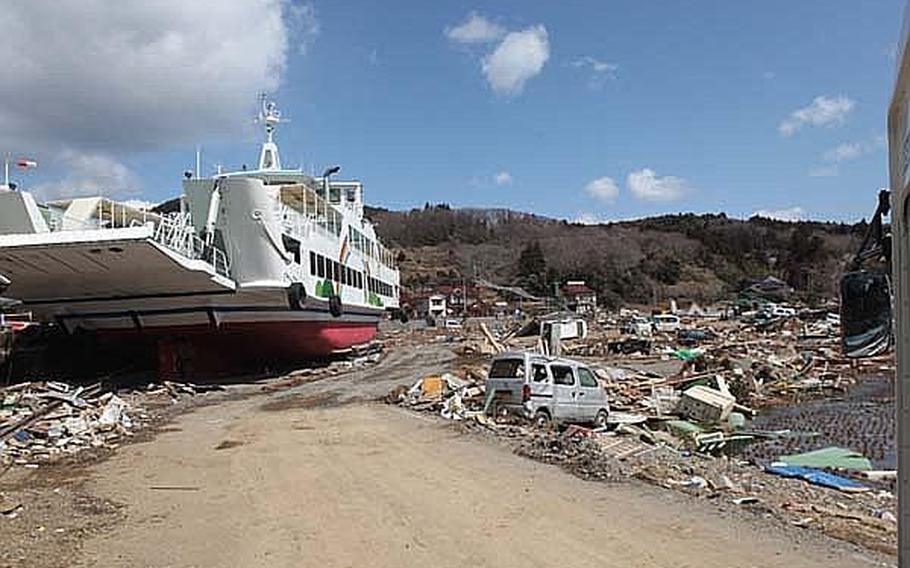 SEOUL — U.S. military personnel and equipment helped restore power over the weekend to Japan's Oshima Island, which has been in the dark since the March 11 earthquake and tsunamis.
"The moment power was restored, (people) heard cheers of joy from the local residents," Masanori Ide, a liaison officer involved in the power-restoration effort, was quoted as saying in a USS Essex news release.
"Helping those in need went from being a priority to an enjoyment," Seaman John Tobler, a landing craft utility vehicle deck equipment operator, said in the release. "Today, we gave them their hope back by showing we care to help them in their time of need."
Elements of the USS Essex Amphibious Ready Group, the 31st Marine Expeditionary Unit and the Japan Self-Defense Force combined efforts to deliver 15,000 pounds of relief supplies, as well as vehicles, equipment and Tohoku Power Co. workers necessary to restore power to the island off the eastern coast of Honshu, the release said.
The delivery of those supplies and equipment presented significant logistical challenges, including how to load the vehicles onto the LCUs and getting the LCUs ashore.
There was debris in the water, the release said, and instead of landing on a beach or ramp as LCUs are designed to do, they pulled into a pier, which was a first for the crew.
"We were the link that was needed to provide the electrical vehicles and supplies for the Japanese workers in order to restore power back to the island," said Petty Officer 2nd Class Miguel Thormes, an LCU navigator. "Even though this mission wasn't as safe as we would have hoped, it was definitely for a good cause."
Marine Sgt. Kyle O. Mills – a chemical, biological, radiological and nuclear assessment and consequence management technician for the 31st MEU, summed up the work as "mind-blowing."
"We all saw the destruction on the news, but you just don't know what it's like until you are out here experiencing it firsthand," he said. "It was great to be able to do something to help these people."
---
---
---
---