McCain skipper says ship performed 'exceptionally well' in first sea trials since 2017 collision
by
Caitlin Doornbos Christian Lopez
November 4, 2019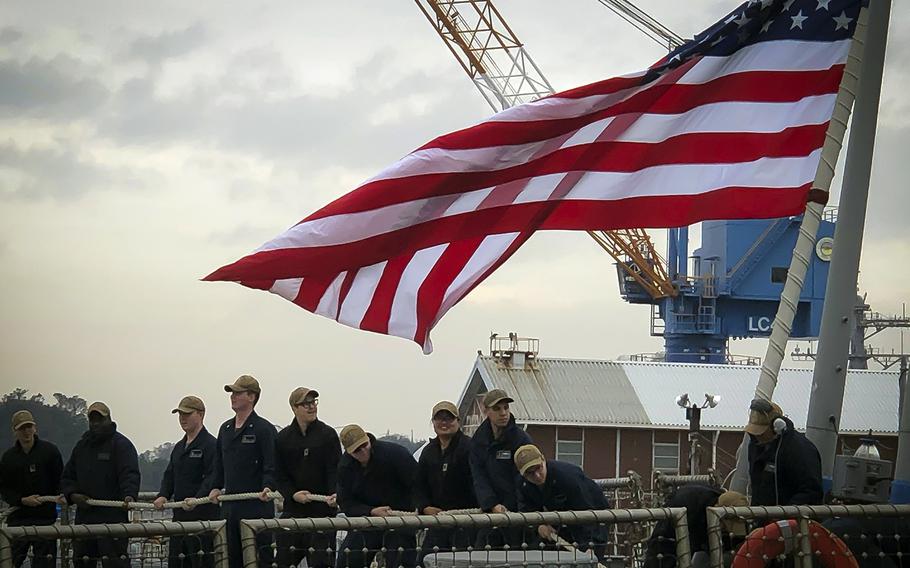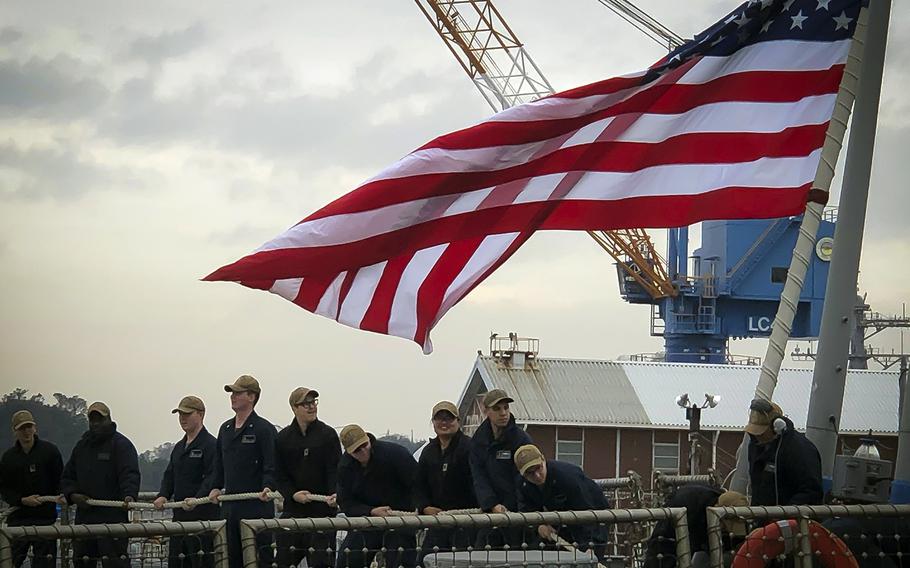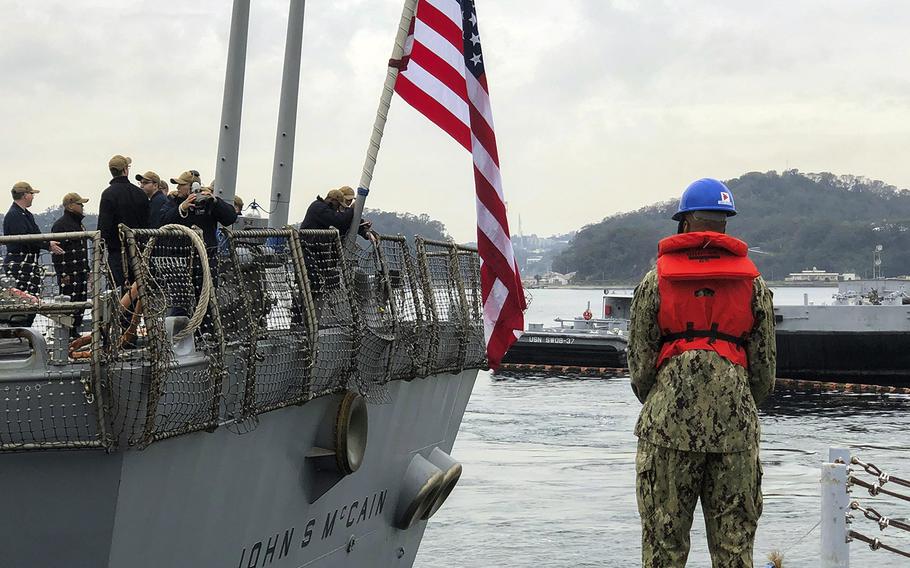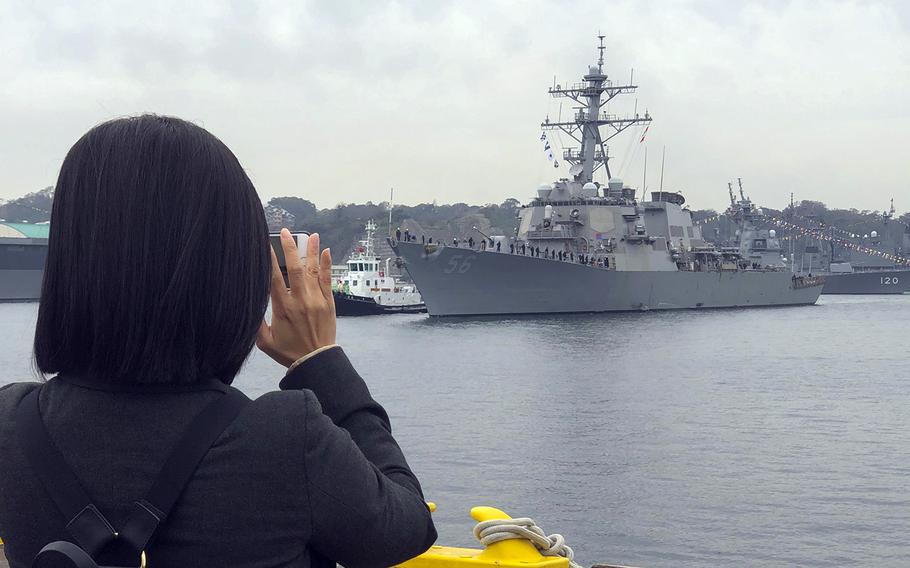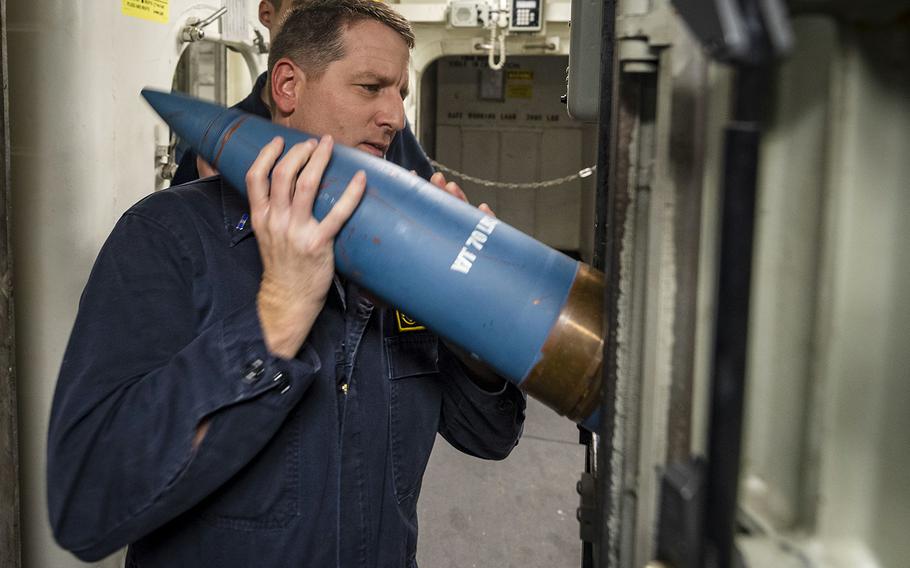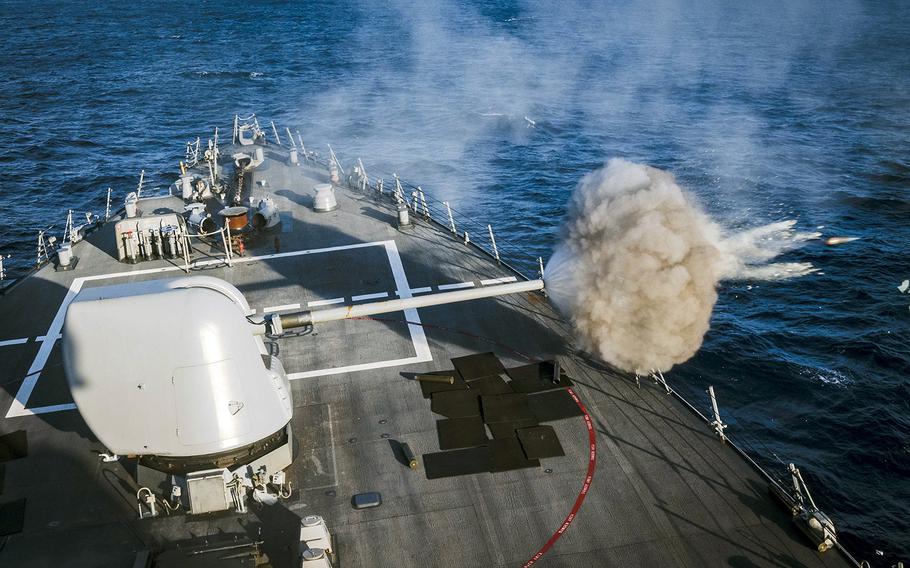 YOKOSUKA NAVAL BASE, Japan — Dozens of friends and family members happily gathered pierside at Yokosuka on Sunday as the USS John S. McCain returned home from sea for the first time in two years.
The guided-missile destroyer's last homecoming in December 2017 was somber. Ten of its sailors died four months earlier when the ship collided with a commercial oil tanker near Singapore. The crippled vessel returned with hundreds of millions of dollars in damage that took the past two years to fix.
Last week, the repaired McCain departed its homeport for six days of sea trials to ensure all systems meet or exceed Navy specifications. Its skipper, Cmdr. Ryan Easterday, said the destroyer passed with flying colors and will set sail again "in the coming weeks."
"I'm proud to share with you that this ship and this crew performed exceptionally well," he told reporters Sunday. "We are happy to be back home today, but eager to get back to sea."
The crew also fired the McCain's Mark 45 5-inch gun in a live-fire exercise in the Philippine Sea during the underway, according to a Navy photo.
Along with repairing the collision damage, the McCain received several upgrades to its combat weapons systems, computer network, radar array and antenna systems, the Navy said. It spent 11 months in dry dock at Yokosuka's Ship Repair Facility and Japan Regional Maintenance Center.
Next, the McCain will undergo "basic phase training" to prepare the crew for its return to the operational fleet, Easterday said. The training is an 18-week period where a ship's crew is trained and evaluated on aspects such as ship-handling, seamanship, damage control and engineering, according to the Navy. Sailors also must demonstrate proficiency in areas such as surface warfare, strike warfare and undersea warfare.
The McCain collision came just two months after seven sailors were killed when the Yokosuka-based USS Fitzgerald ran into a Philippine-flagged container ship about 12 miles southeast of Shimoda, Japan.
The Navy made major changes in its processes to get ships to sea after post-collision reports in late 2017 cited training and certification issues among the contributing factors to the accidents.
The service in April 2018 launched Naval Surface Group Western Pacific in Yokosuka to oversee ship activities during maintenance and basic phases until they are certified "Basic Phase Complete," according to a Navy statement from the time.
The Navy also made it more difficult for ships to go to sea on lapsed certifications, requiring multiple, high-level officials to approve a waiver to do so. Between fall of 2017 and 2018, Japan-based guided-missile cruisers and destroyers going to sea with expired certifications dropped from 41 percent to 3 percent, according to a 2018 Government Accountability Office report.
The collisions left the 7th Fleet, which is known for its high operational tempo, with two fewer deployable guided-missile destroyers. The USS Milius joined the fleet in May 2018, so returning the McCain to working order means Yokosuka will once again be home to six operational guided-missile destroyers.
The Fitzgerald is in Pascagoula, Miss., undergoing repairs, maintenance and upgrades. It left dry dock in April and repairs are expected to be complete by January, the Navy said early this year.
lopez.christian@stripes.comTwitter: @CLopez_Stripes
doornbos.caitlin@stripes.comTwitter: @CaitlinDoornbos