MCAS Iwakuni restricts overnight liberty for base residents over coronavirus concerns
---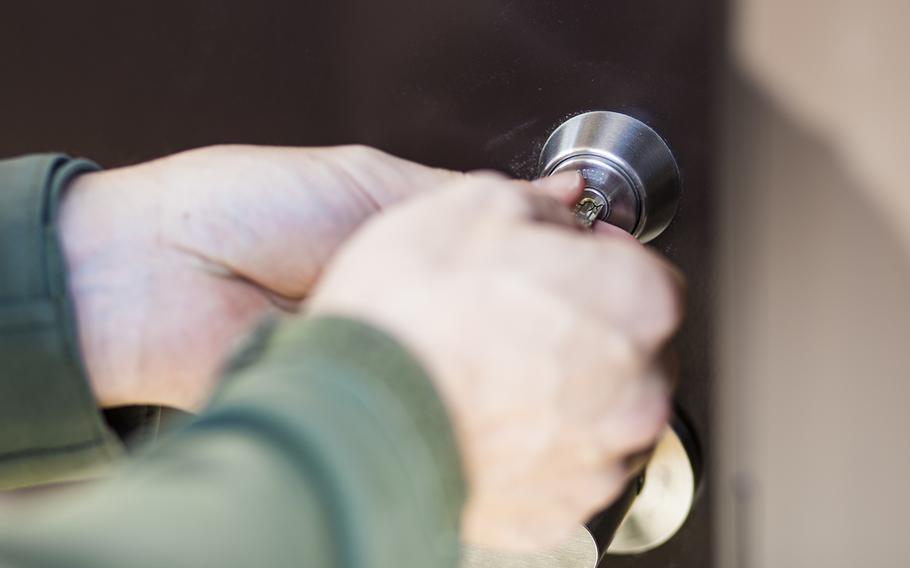 Read more coronavirus coverage from Stars and Stripes.
MARINE CORPS AIR STATION IWAKUNI, Japan — The commander has ordered restrictions on visitors to this installation in southwestern Japan, along with a ban on any of its U.S. residents staying overnight off base, as part of efforts to curb the spread of coronavirus.
The leave and liberty order posted Sunday on MCAS Iwakuni's official Facebook page applies to any base resident who falls under the U.S.-Japan status of forces agreement, namely U.S. service members, civilian Defense Department employees, contractors and their families.
"NO overnight liberty or leave is authorized," said the statement by Col. Lance Lewis. "When you go to sleep, it must be in your own bed. If you feel you need an exception to have overnight leave or leave outside of mainland Japan, engage your chain of command."
The order also bars visitors to the air station other than those coming from the United States. It does not apply to residents of Japan.
"If you have visitors coming to the Air Station from somewhere OTHER THAN THE US, now is not the time to visit MCAS Iwakuni," the Facebook post said. "They will not be allowed on base. However, residents of Japan will still be allowed on base with proof of Japanese residency."
Proof of residency includes a visa that allows the holder to live in Japan, base spokesman 2nd Lt. Phillip Parker wrote Monday in an email to Stars and Stripes.
In the event a visitor is allowed on base by an exception, that person may be quarantined 14 days.
Likewise, residents of MCAS Iwakuni who are currently traveling outside of Japan will be medically screened upon their return before being allowed to leave their quarters, according to the order.
The restrictions will remain in place until at least May 11. Lewis also urged air station residents to avoid traveling outside the local area.
MCAS Iwakuni is home to approximately 15,000 people. It hosts Marine Air Group 12, the Navy's Carrier Air Wing 5 and Fleet Wing 31 of the Japan Maritime Self-Defense Force.
bolinger.james@stripes.com Twitter: bolingerj2004
---
---
---
---