Mattis: US will defend contested Senkaku Islands on Japan's behalf
by
Erik Slavin
February 4, 2017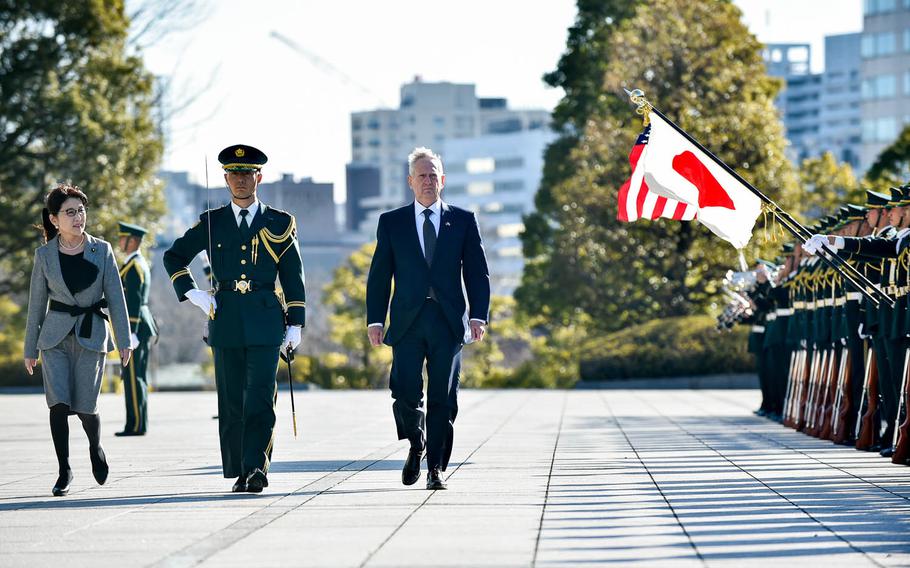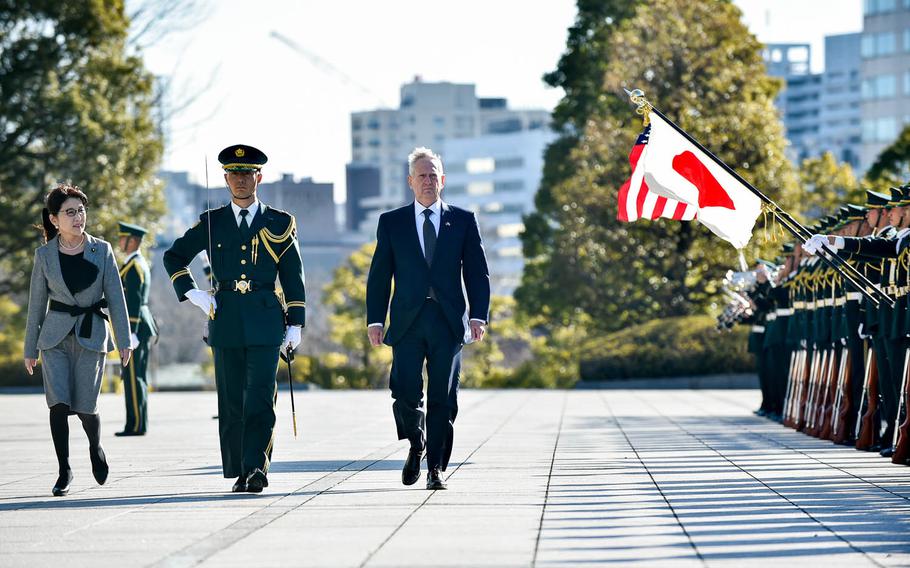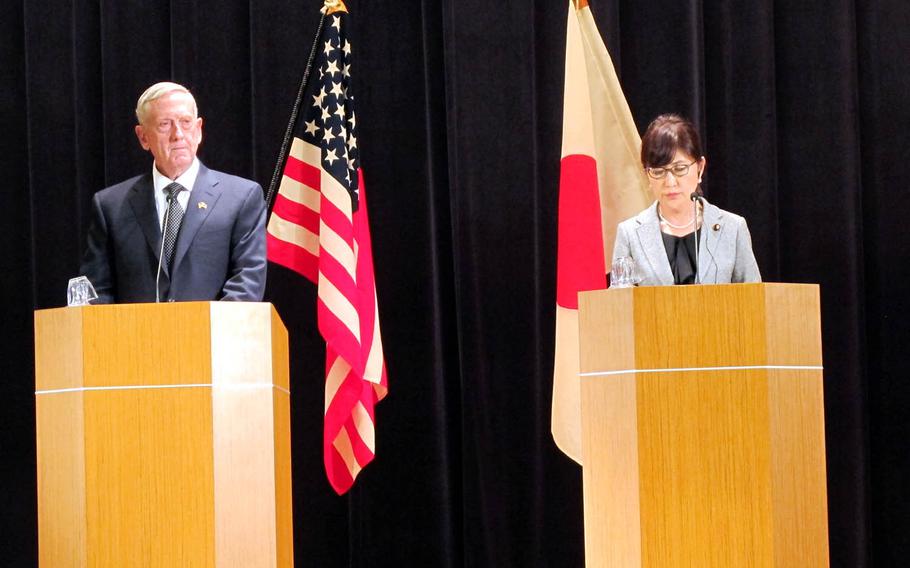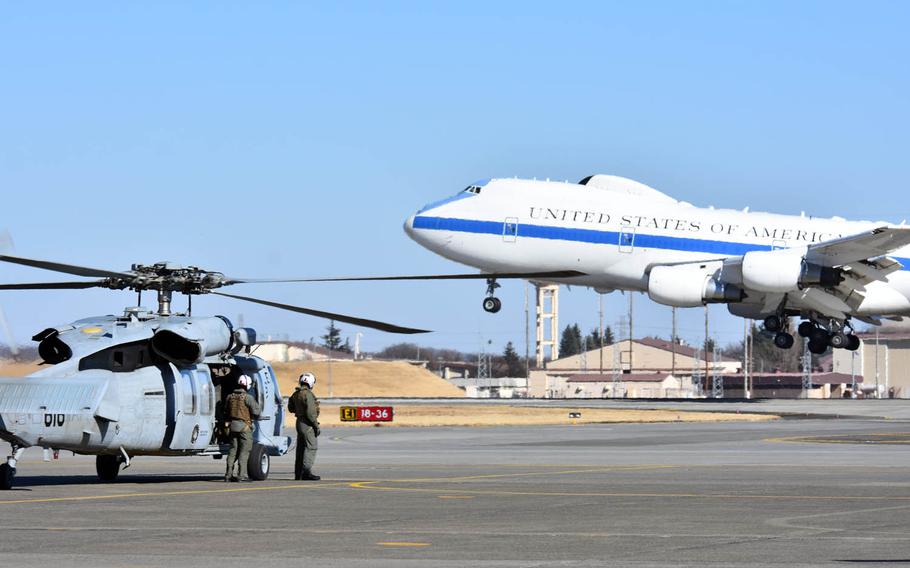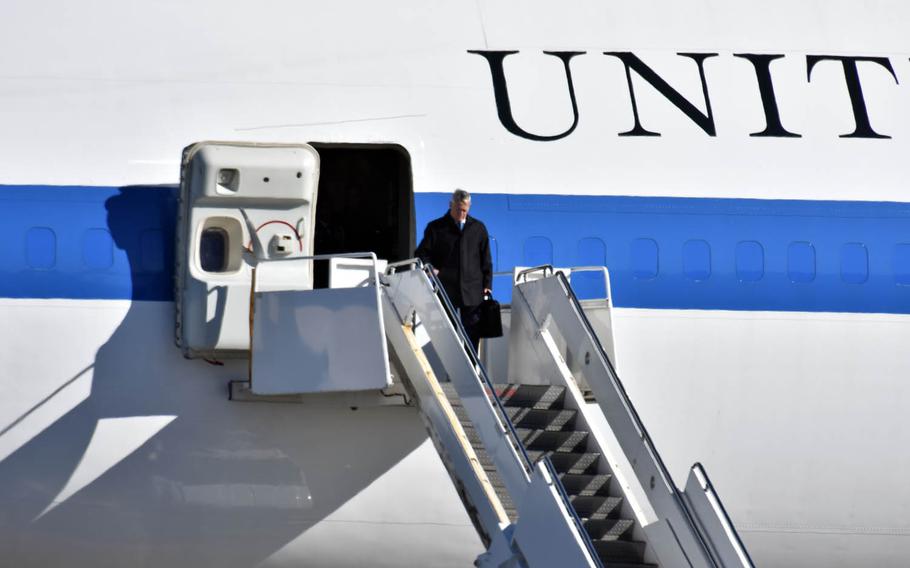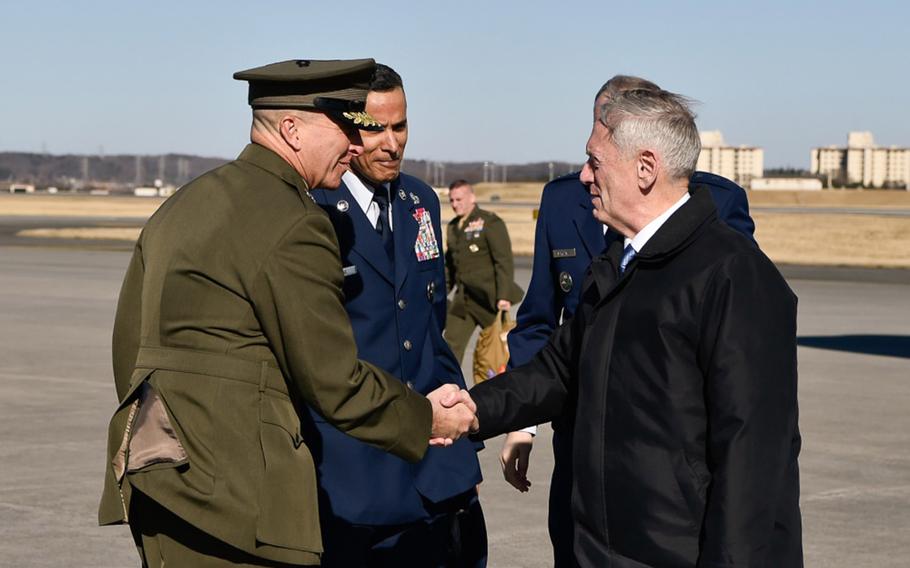 TOKYO – Defense Secretary Jim Mattis chastised China on Saturday for "shredding the trust" of its neighbors, while reaffirming that the United States would defend Japan-administered islands claimed by China if they were ever attacked.
Mattis also praised the current cost-sharing agreement for hosting U.S. bases in Japan as a "model agreement," despite comments by President Donald Trump during his campaign that Japan and South Korea were not paying enough for hosting U.S. troops.
In 2013, China declared an Air Defense Identification Zone over the uninhabited Senkaku Islands, which lie near Okinawa prefecture and Taiwan.
Japanese and Chinese fighter jets regularly overfly the uninhabited territory. Coast guard and other vessels have shadowed one another in nearby waters.
"I made clear our longstanding policy on the Senkaku Islands," Mattis said. "The U.S. will continue to recognize Japanese administration of the islands."
China Foreign Ministry spokesman Lu Kang on Saturday reasserted Beijing's claim on the islands and called on the U.S. to cease "making wrong remarks" over the issue, according to The Associated Press.
Mattis' comments came after Saturday morning talks with Defense Minister Tomomi Inada regarding the bilateral alliance and security in the Asia-Pacific region.
Mattis arrived in Tokyo on Friday and met with Prime Minister Shinzo Abe, reassuring the Japanese leader that the U.S. remained committed to defending Japan.
The U.S. and Japan share concerns over China's increasing military assertiveness in the East and South China seas.
"We have watched in the South China Sea, as China has shredded the trust of nations in the region, apparently trying to have veto authority over the security and economic conditions of neighboring states," Mattis said. "If we have a dispute, we take then to arbitration – we don't settle them by military means."
Mattis' reference to arbitration recalled an international Permanent Court of Arbitration ruling last year against China on 14 of 15 major claims, and stated that a Chinese map line claiming up to 90 percent of the South China Sea did not conform to Chinese-ratified international law.
China has dismissed the ruling and maintained its ambiguous claim to most of the waters and territory of the South China Sea, based on what it deems as "historical discovery."
Mattis ruled out any large-scale military maneuvers in response to China's military fortification and artificial construction atop several South China Sea reefs, all of which are also claimed by its neighbors.
"Certainly, our military stance should be one that reinforces our diplomats in this regard," Mattis said.
However, Mattis maintained the U.S. Navy's right, and that of all commercial vessels, to transit the sea's waters wherever international law allows.
More than $5 trillion in trade transits the South China Sea annually.
Mattis and Inada also discussed North Korea's continued development of its ballistic missile and nuclear weapons program.
Mattis' Tokyo visit followed a trip to South Korea, where he warned North Korea that any attack on the U.S. or its allies would be met with an "effective and overwhelming" response.
The defense chiefs also talked about realignment plans for U.S. troops in the region and reducing the burden on the island of Okinawa, where more than half of U.S. forces in Japan are based.
The nations will move ahead on relocating Marine Corps Air Station Futenma to Henoko, a rural part of Okinawa. The project is opposed by Okinawa's governor and is the cause of frequent demonstrations by protestors who want the base moved off-island entirely.
"We agreed that relocation to Henoko is the only solution," Inada said Saturday.
Okinawa is highly valued by defense planners for its proximity to Taiwan and many of the region's potential flashpoints. Servicemembers based in Okinawa also regularly participate in disaster relief missions in Southeast Asia.
Mattis' first trips abroad as defense secretary came ahead of planned talks between Trump and Prime Minister Shinzo Abe on Friday in Washington, and possibly in Florida over golf on Saturday, according to media reports.
Abe plans to propose a deal that would invest about $150 billion to develop U.S. infrastructure, according to multiple Japanese media reports. The five-part package would include developing high-speed rail transport in the northeastern U.S., California and Texas, according to Reuters.
Trump chastised Japan and South Korea during his presidential campaign for not paying enough to host U.S. troops in their countries, despite Japan's multibillion-dollar annual contributions and South Korea's contribution of about half the shared annual costs.
A recent Nikkei poll showed only 5 percent of Japanese supported increasing payments, while most thought that support was about right. Japanese officials have stated that while a major change is unlikely, the Japan Self-Defense Forces could explore taking on additional security responsibilities.
Trump has said little publicly about Asia-Pacific security since his election. Abe spoke with Trump in New York prior to the president assuming office, in a meeting that both men described positively.
slavin.erik@stripes.com Twitter: @eslavin_stripes