Marines wrap up quarantine in Australia, putting Darwin rotational force at full strength
by
Seth Robson
August 10, 2020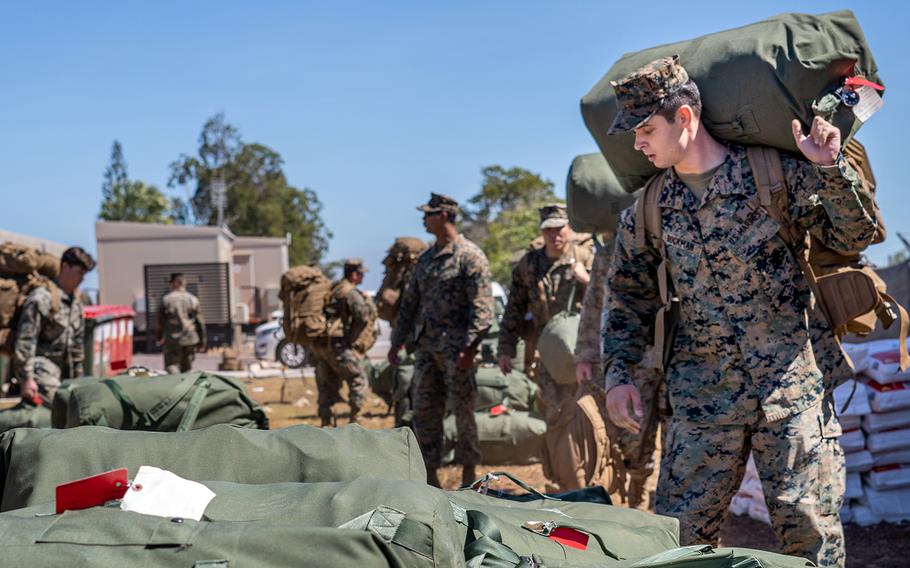 Stars and Stripes is making stories on the coronavirus pandemic available free of charge. See other free reports here. Sign up for our daily coronavirus newsletter here. Please support our journalism with a subscription.
The contingent of Marines training in Australia has reached full strength for this year's coronavirus-affected rotation after a final group of U.S. service members emerged from quarantine, according to the unit's commander.
On Friday, the fourth and final element of Marine Rotational Force – Darwin finished the quarantine period prescribed by Northern Territory health officials and the Australian Defense Force, Col. David Banning told reporters during a press conference livestreamed Monday on Facebook.
"They were released from quarantine and have joined the unit and have integrated into the training schedule already in progress," he said.
The rotational force, which has trained in Australia during the southern hemisphere's winter months each year since 2012, has deployed just over 1,000 Marines this year, Banning said.
That's fewer than the 1,200 the Marines had planned to rotate and well short of the 2,500 sent Down Under last year.
The mission was delayed two months by the coronavirus pandemic, which has forced Marines to quarantine for two weeks after they arrive in Australia.
Only one Marine tested positive for the coronavirus after arriving in Australia, according to Royal Australian Air Force Grp. Capt. Stewart Dowrie, who leads Australia's Northern Command.
"That Marine was detected early on and was able to get to Royal Darwin Hospital and get looked after appropriately," he said at the press conference.
The Marines have been training at individual and small-unit levels since they arrived, Banning added.
During field exercises the Marines have steered clear of "biosecurity zones" designed to protect indigenous people, he said.
The force is made up of a ground combat element from Twentynine Palms, Calif., Combat Logistics Battalion 5 out of Camp Pendleton, Calif., and a command element from the III Marine Expeditionary Force on Okinawa.
The Marines are building up to Exercise Koolendong with Australian forces over 10 to 13 days in September, Banning added.
"We will be here through the mid part of October," he said, adding that there would be quarantine procedures for the Marines heading back to their home bases that needed to be accounted for.