VIDEO, PHOTOS
Marines show off Osprey by landing on South Korean ship for the 1st time
by
Armando R. Limon
March 27, 2015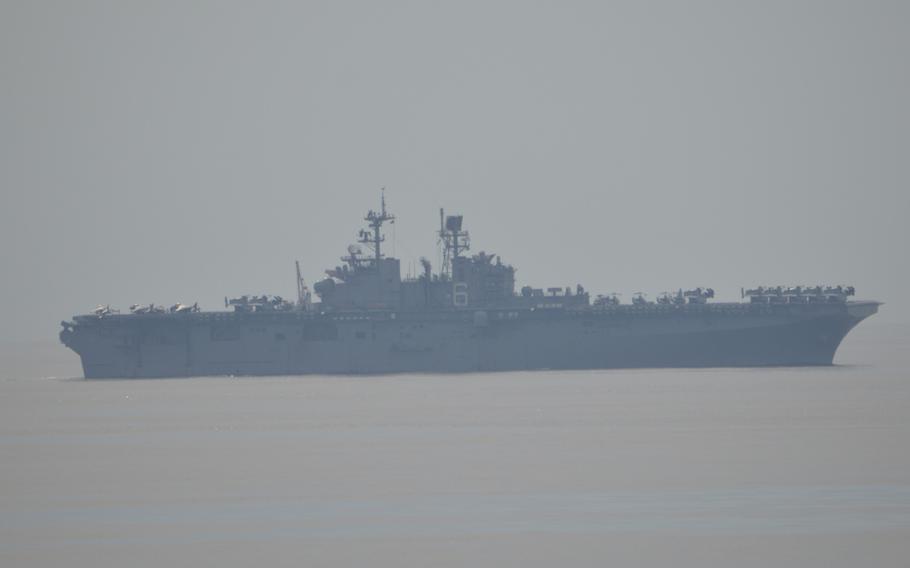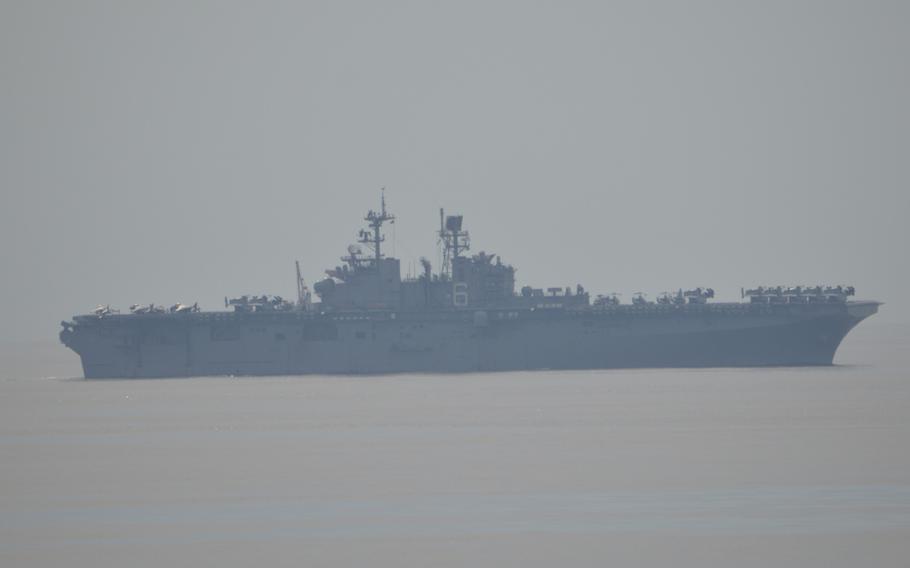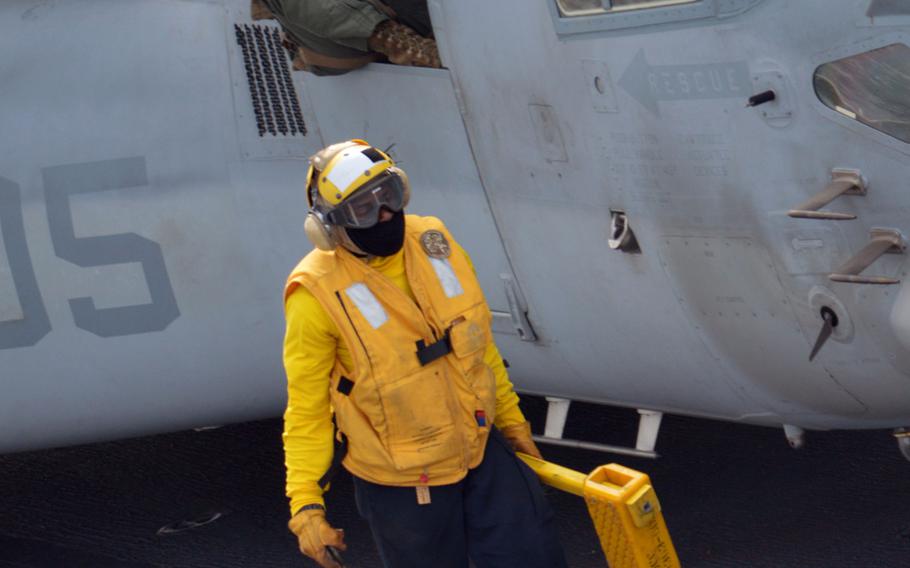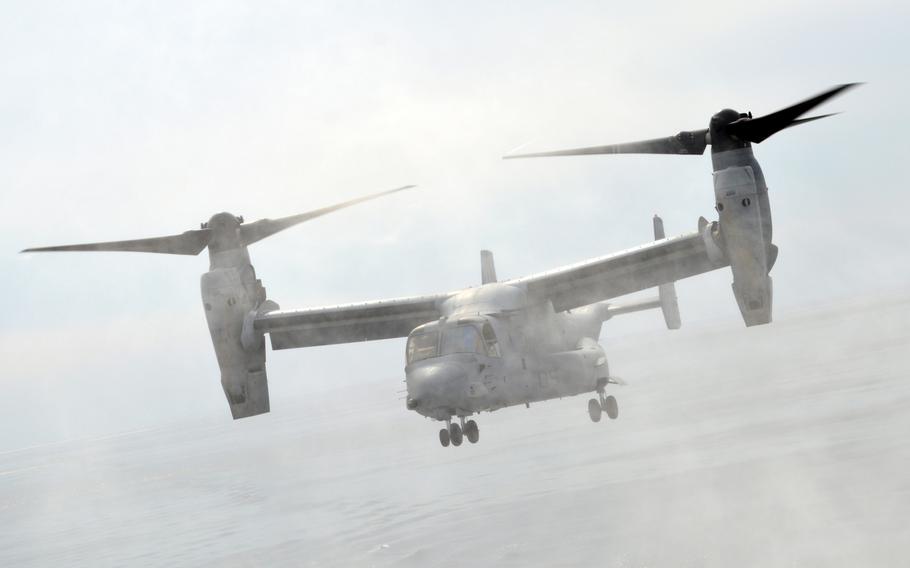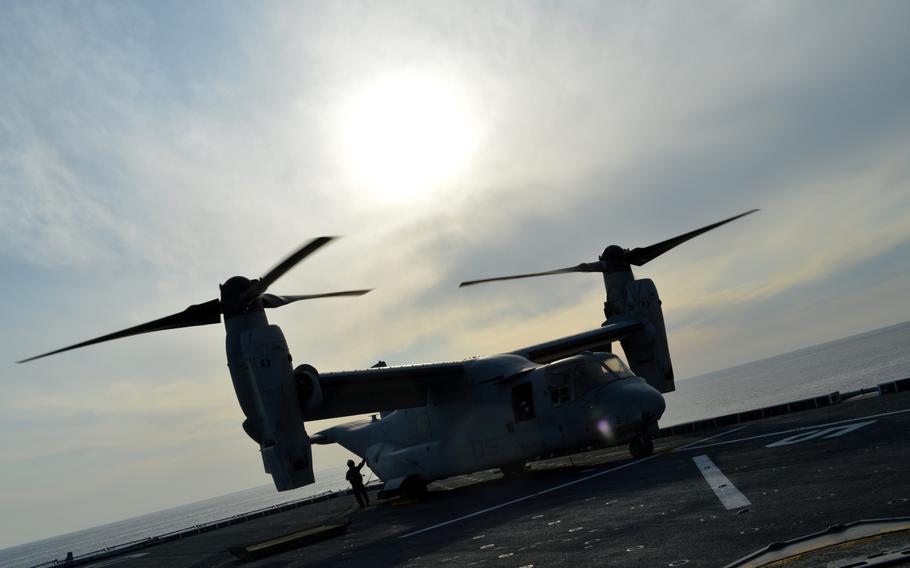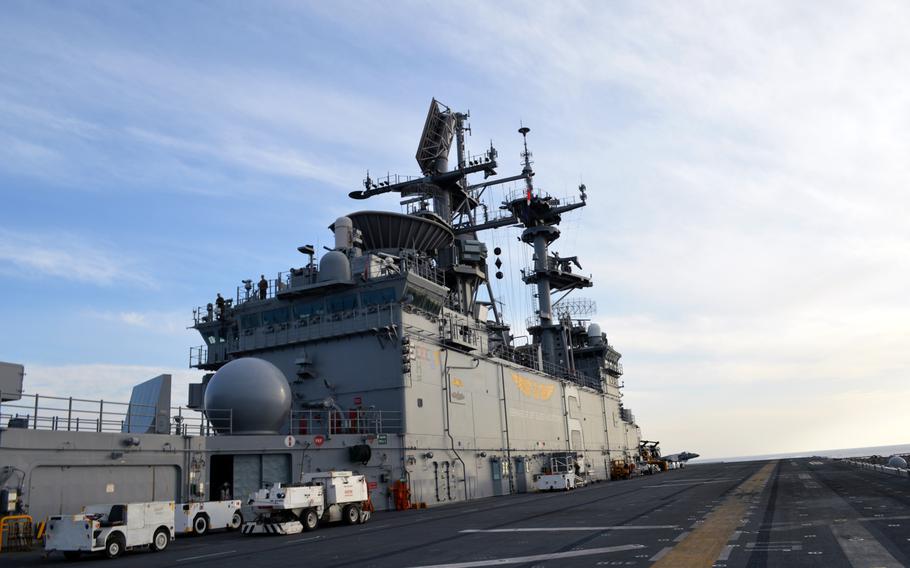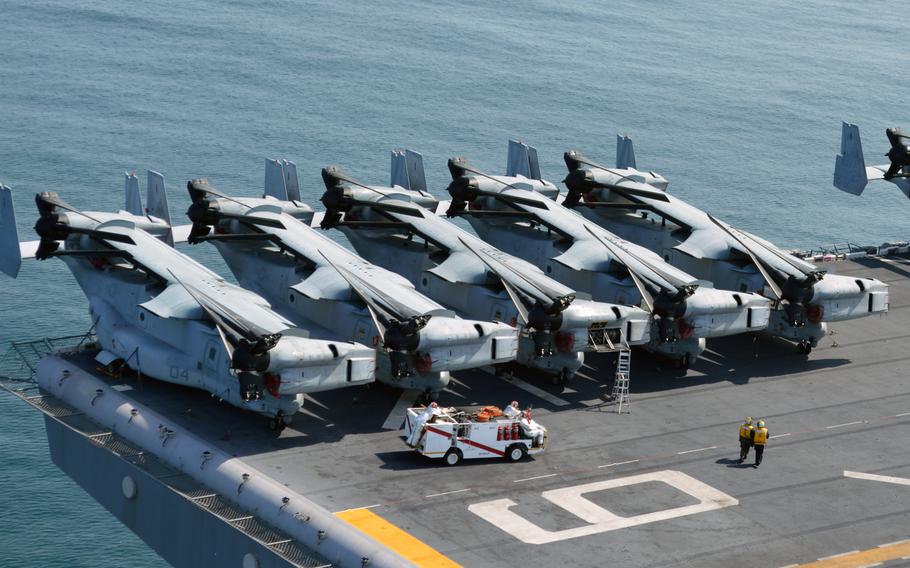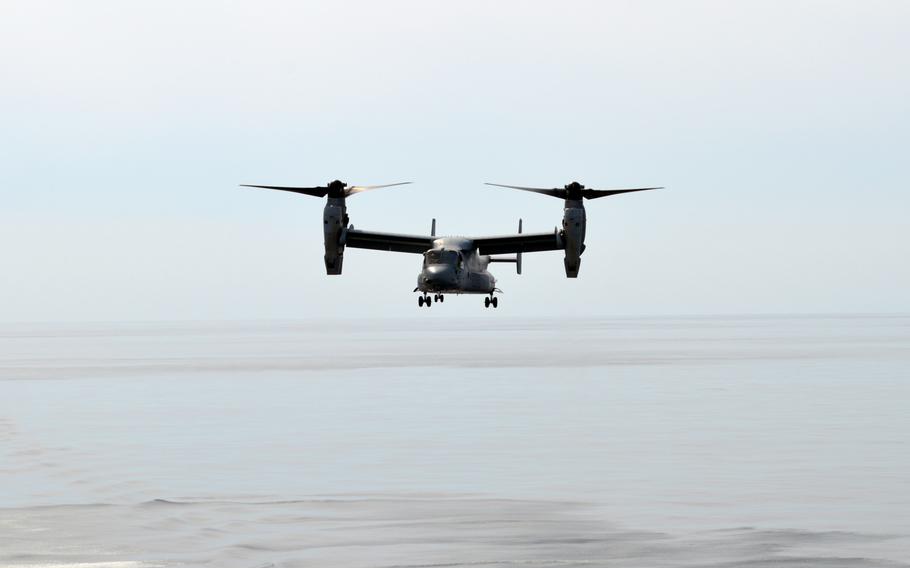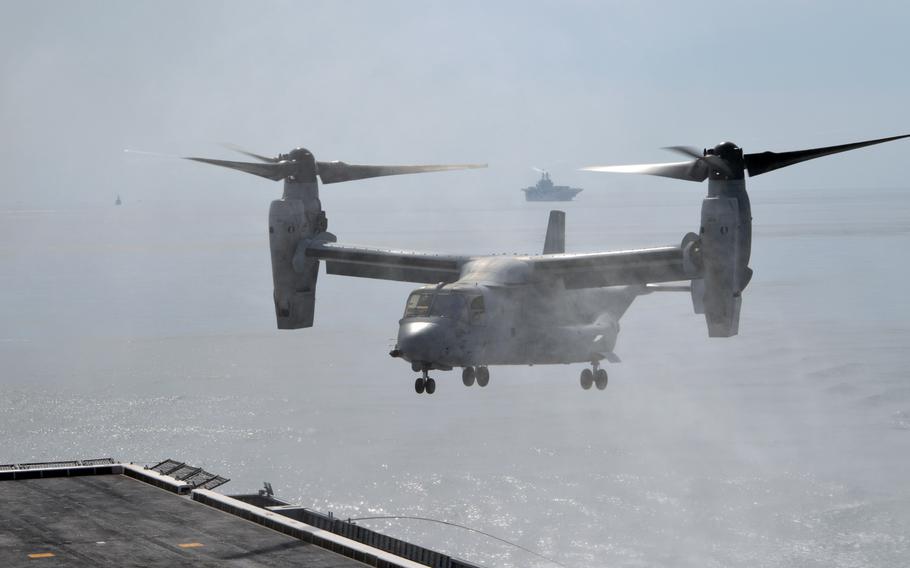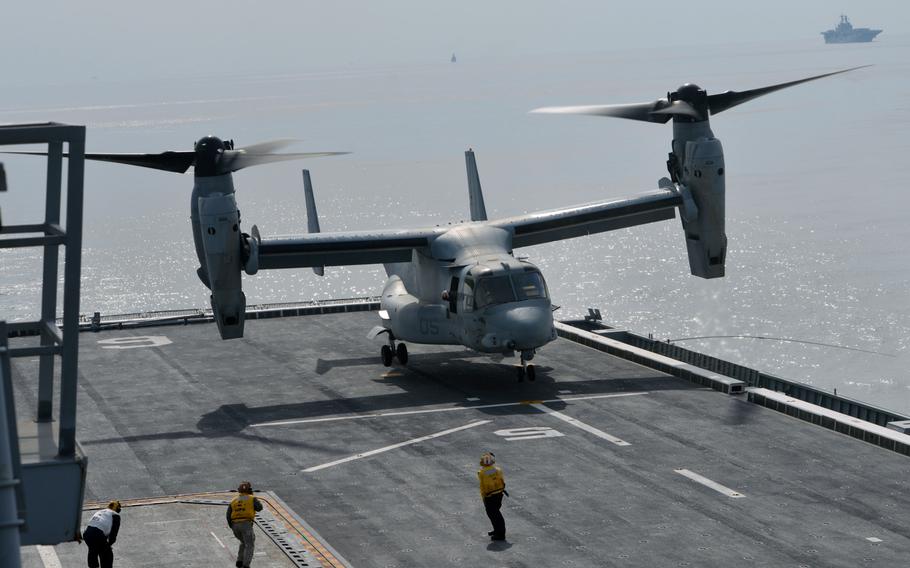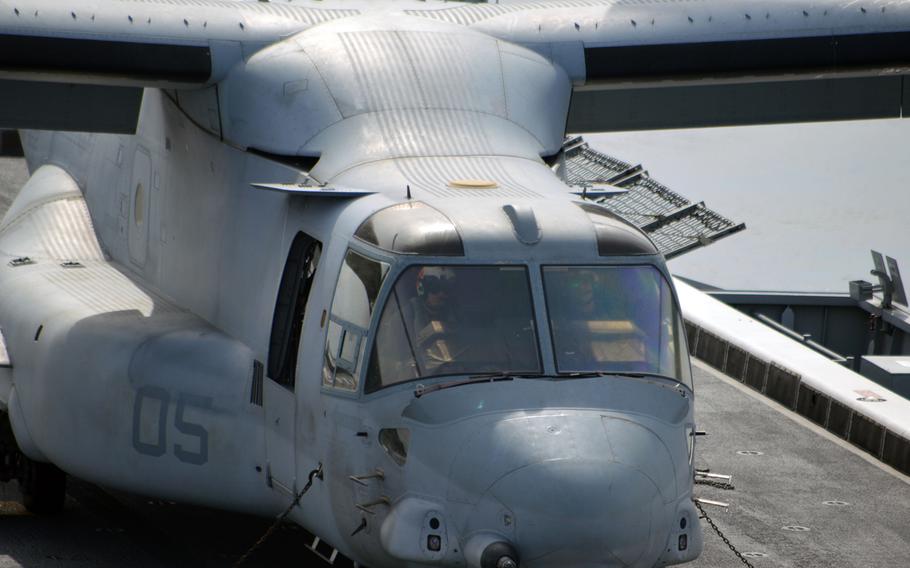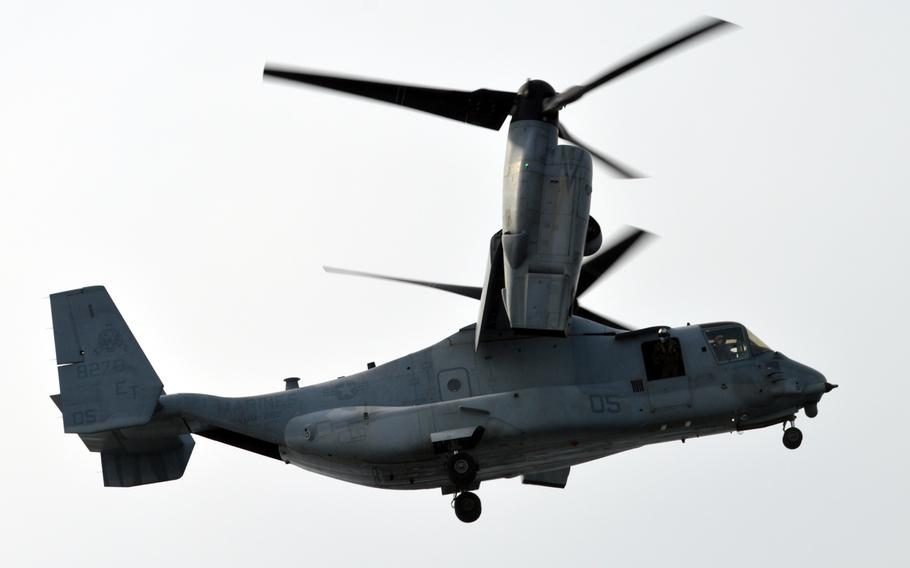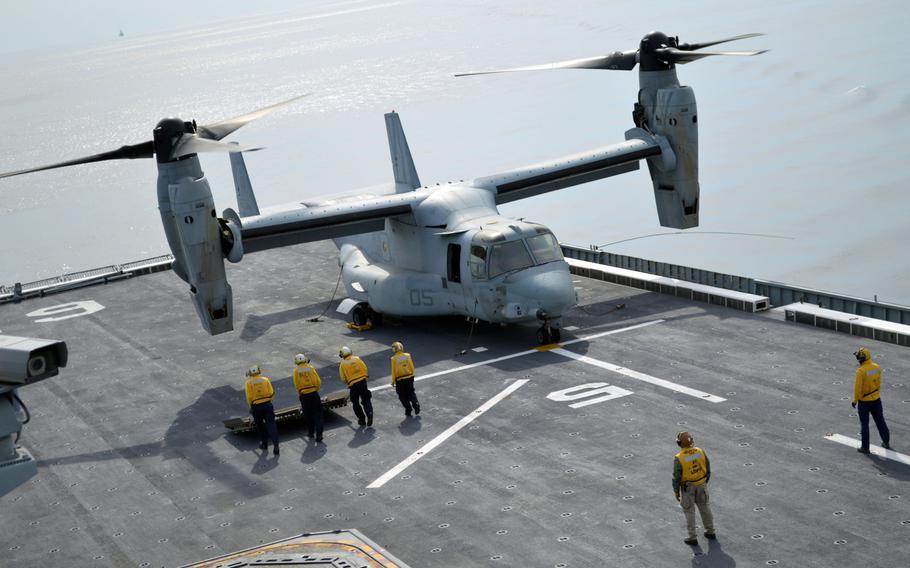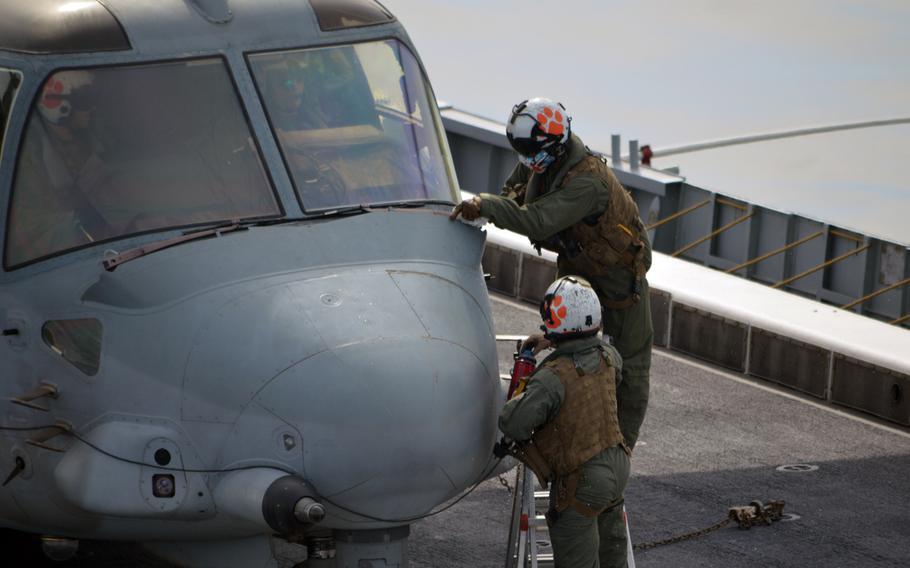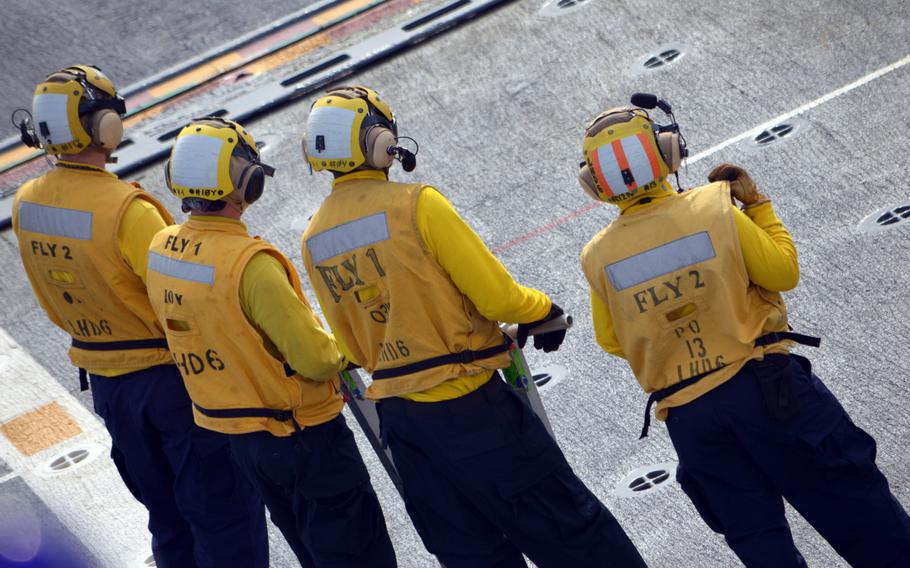 ABOARD THE USS BONHOMME RICHARD — The Marines showed off their most versatile aircraft to the South Koreans this week, landing two MV-22 Ospreys on the deck of the South Korean ship Dokdo.
The MV-22s, from the Marine Medium Tiltrotor Squadron 262 Reinforced, took off from the amphibious assault ship USS Bonhomme Richard to perform a series of touch-and-go landings on the South Korean vessel.
The deck crew of the Dokdo guided the hybrid aircraft to a safe landing and then tied them down, as members of the 31st Marine Expeditionary Unit and South Korean military looked on. Minutes afterward, they were released and the Osprey took off again.
The event was two years in the making, said Maj. Bryon deCastro, a Marine Forces Korea liaison officer.
"The hardest part was getting the schedules matched for the aircraft to land on the Dokdo," deCastro said.
Now that the MV-22 has proven it can land on the Dokdo, the U.S. and South Korean forces have greater planning flexibility, he said.
The Marines had made a previous MV-22 landing on a Japanese vessel off the California coast on 2013, according to a Marine statement.
The USS Bonhomme Richard is part of Amphibious Squadron 11 and home to the 31st MEU.
limonjr.armando@stripes.com Twitter: @LimonStripes