Marines in Humvees refine their combat driving skills in jungles of Okinawa
---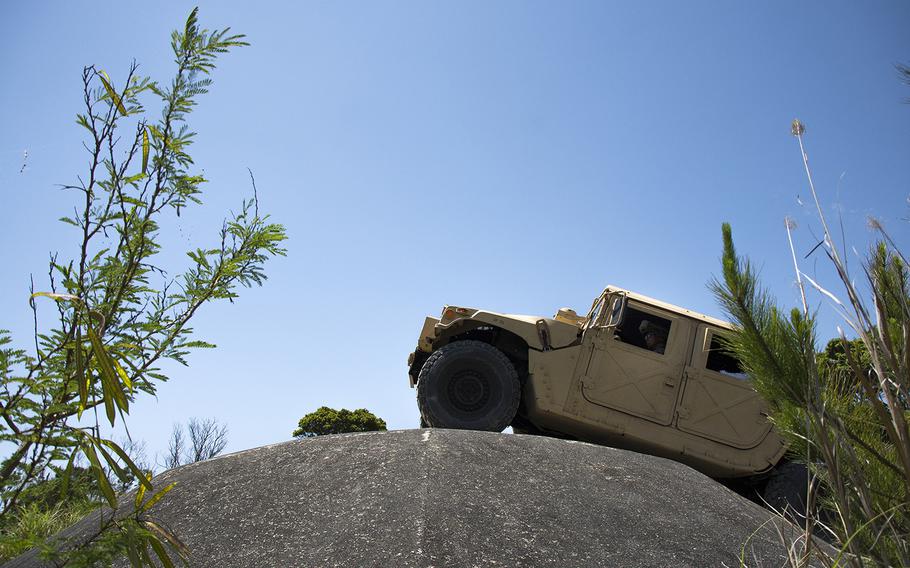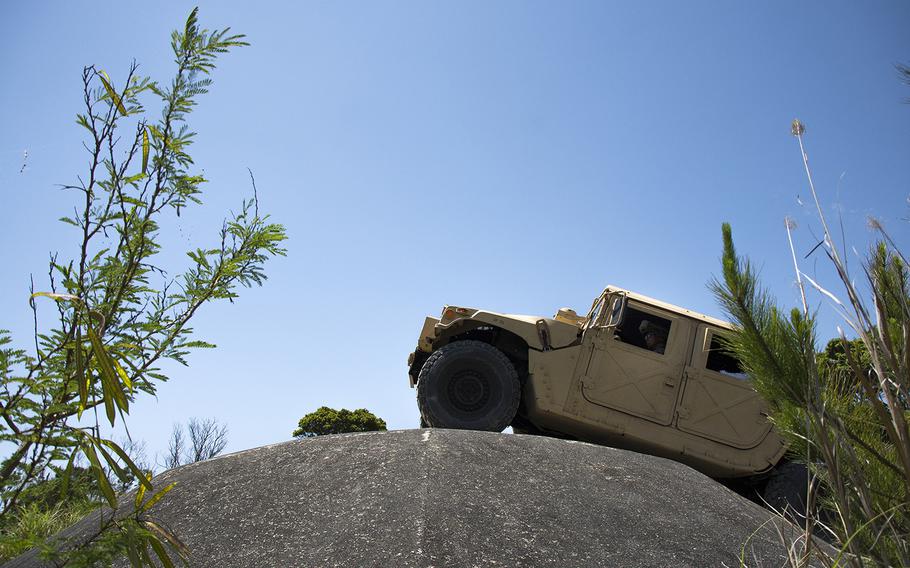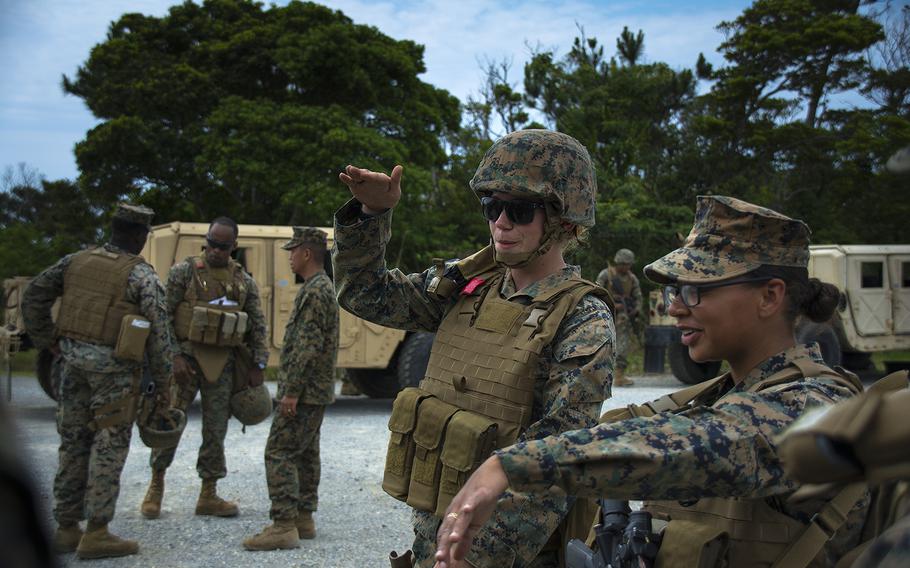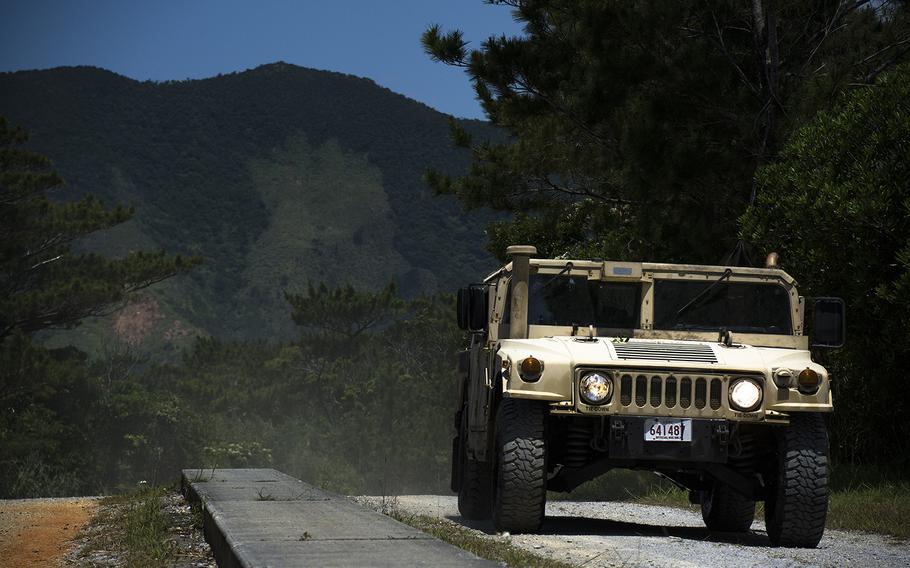 CAMP SCHWAB, Okinawa — Motor transportation Marines took to the jungle recently to refine their combat driving abilities and get acquainted with their surroundings during an Advanced Motor Vehicle Operations Course.
Marines of Combat Logistics Battalion 4, 3rd Marine Logistics Group navigated several obstacles, including muddy water, vertical terrain and tight turns on May 23.
"It helps us prepare for anything that the battalion might be required to do to sustain our supported units, to work with partner nations, including the Japan Ground Self-Defense Force, and react to any crisis in the region," said Lt. Col. Dana Demer, battalion commander.
"This is my third time on [the] island. I'm not from Okinawa, but Okinawa is my home, so we ensure our drivers who share the road with our families and our Okinawa friends operate in a safe manner," he said.
The training took place after recent mishaps involving military vehicles stateside and overseas.
A Marine deployed to Australia — 21-year-old Lance Cpl. Hans Sandoval-Pereyra — died from injuries he received in a tactical vehicle accident on May 25.
On May 9, Marine 1st Lt. Conor McDowell was killed when a light armored vehicle rolled over during training at Camp Pendleton, Calif. The accident was the fourth fatal rollover training accident for the military this year and the second at Pendleton, according to the Orange County Register.
Staff Sgt. Joshua Braica, of the 1st Marine Raider Battalion, was killed April 13 when his tactical vehicle rolled over on the base.
During the Advanced Motor Vehicle Operations Course, operators are trained to transport and supply troops in a jungle or city environment.
"We don't know where the next battle is and what environment it might be in," said Staff Sgt. Andre Stephens, motor transport operations chief. "This right here gives us a good, austere environment."
Marine motor transport operators stationed on Okinawa are initially trained at Fort Leonard Wood, Mo., and then take the advanced course on the island to enhance their ability to perform in daily operations or respond to an emergency, according to the commanding officer.
"I think it is important to understand that forces stationed on Okinawa support the entire region," Demer said. "At a moment's notice, our battalion is ready to go to respond to any crisis."
The battalion consists of about 300 Marines and sailors who employ Humvees and Medium Tactical Vehicle Replacement, or MTVR, cargo trucks to support the 3rd Marine Expeditionary Force.
"We are training for that future battle," Stephens said. "Any climate, any place and anywhere, that's what we train for."
vazquez.carlos@stripes.com Twitter: @StripesCarlos
---
---
---
---