Marines drink cobra blood in jungle survival training at Cobra Gold
---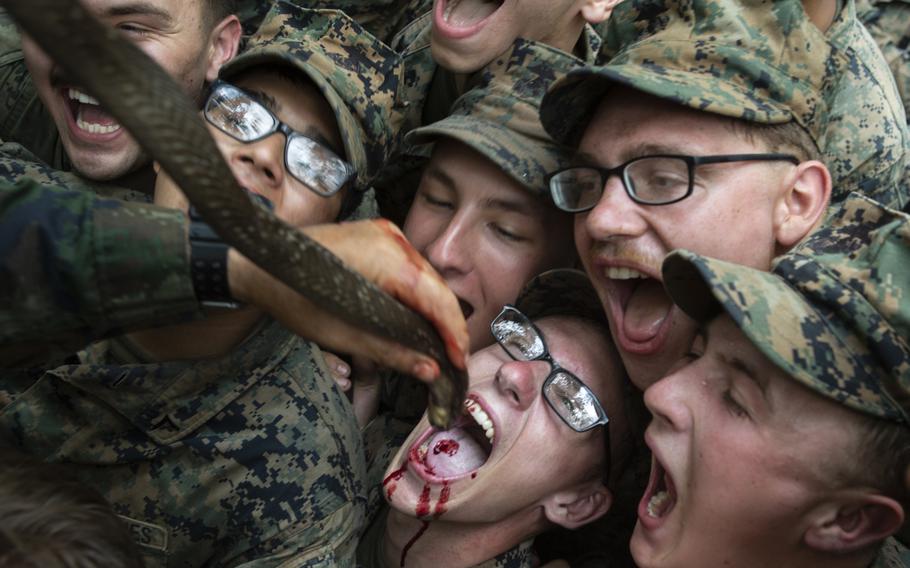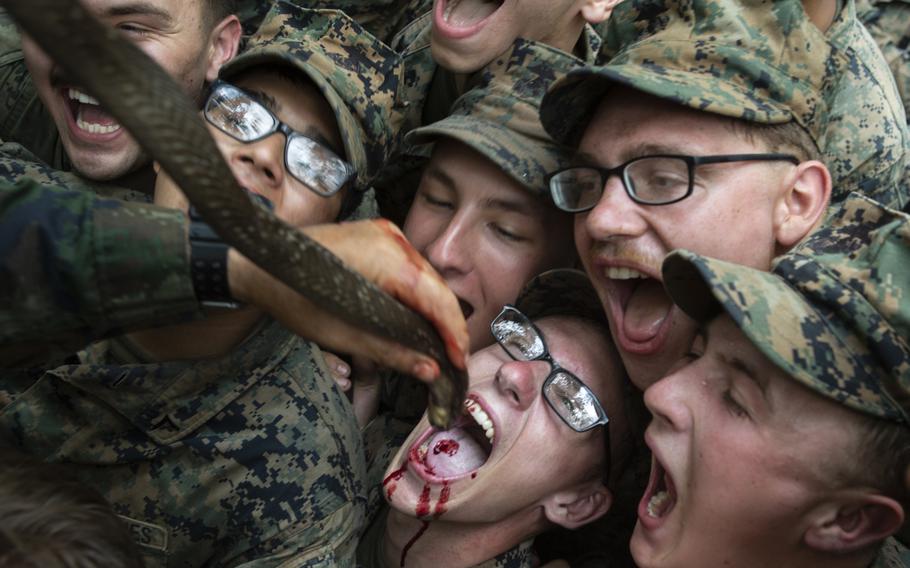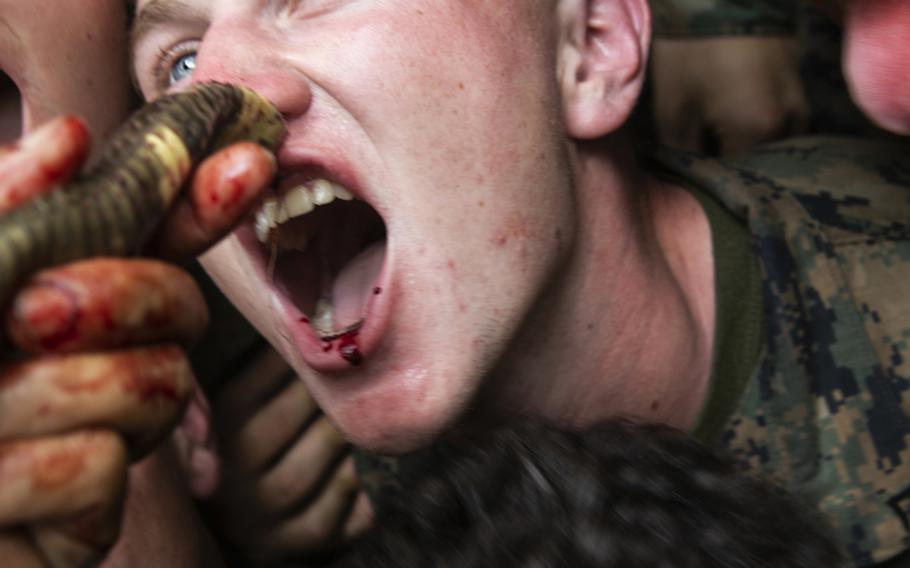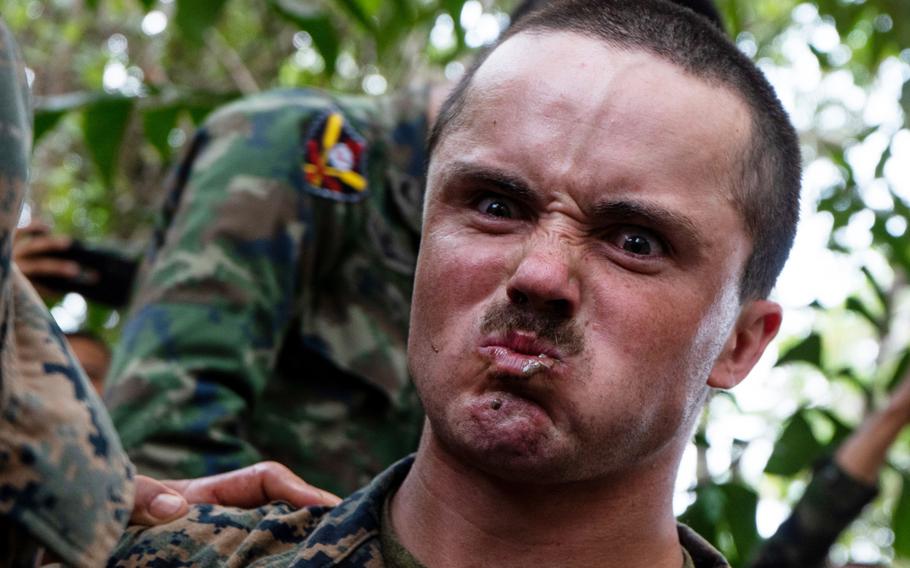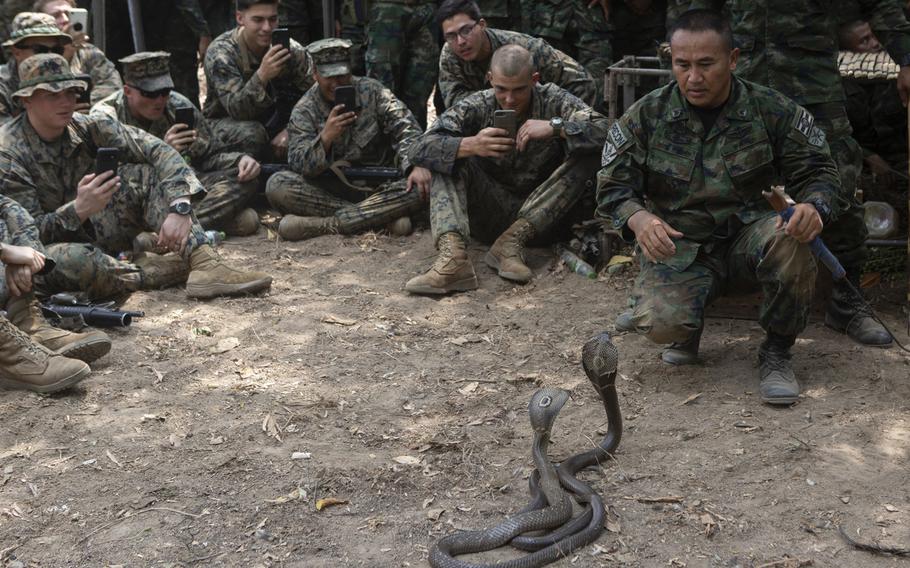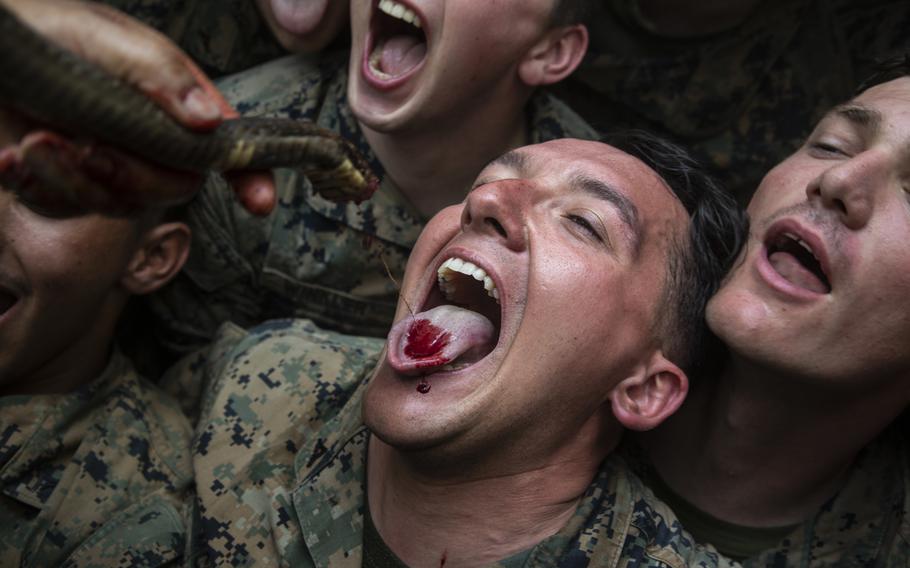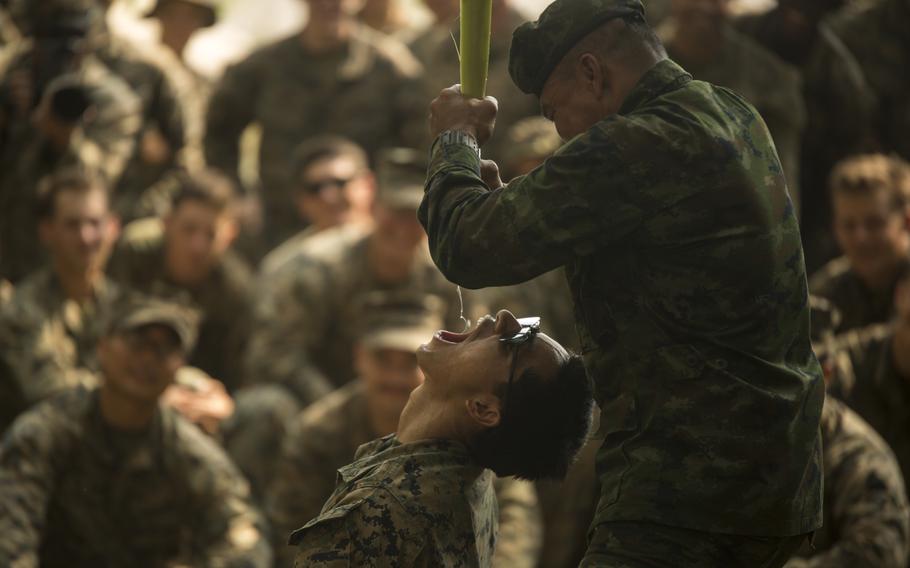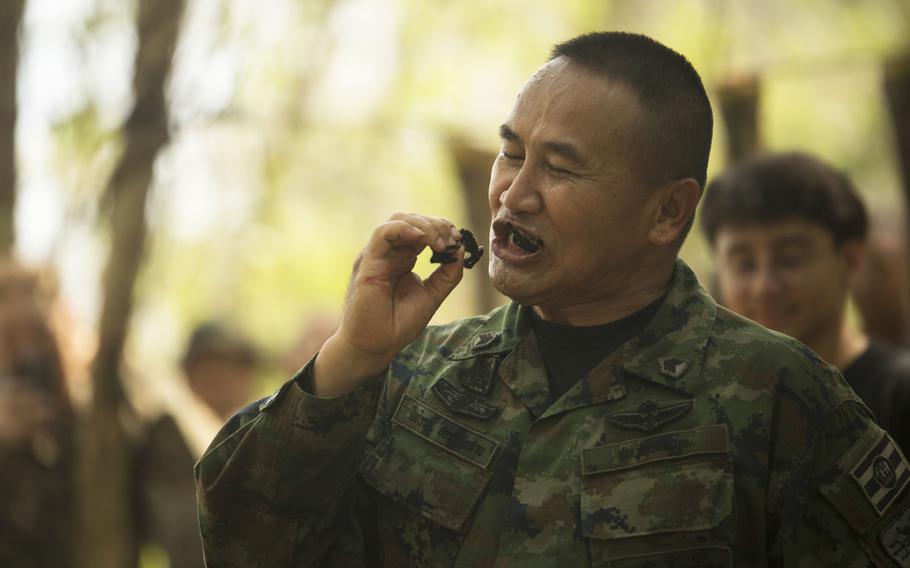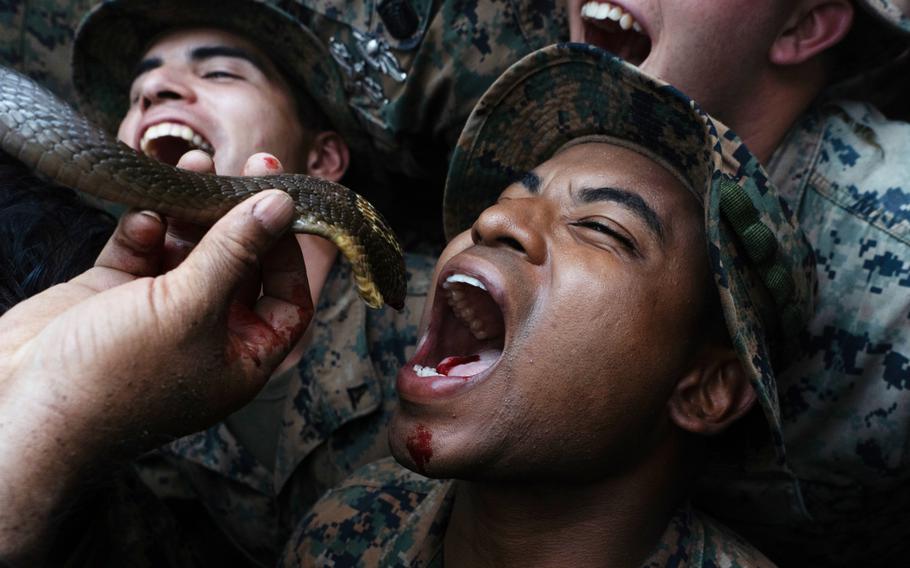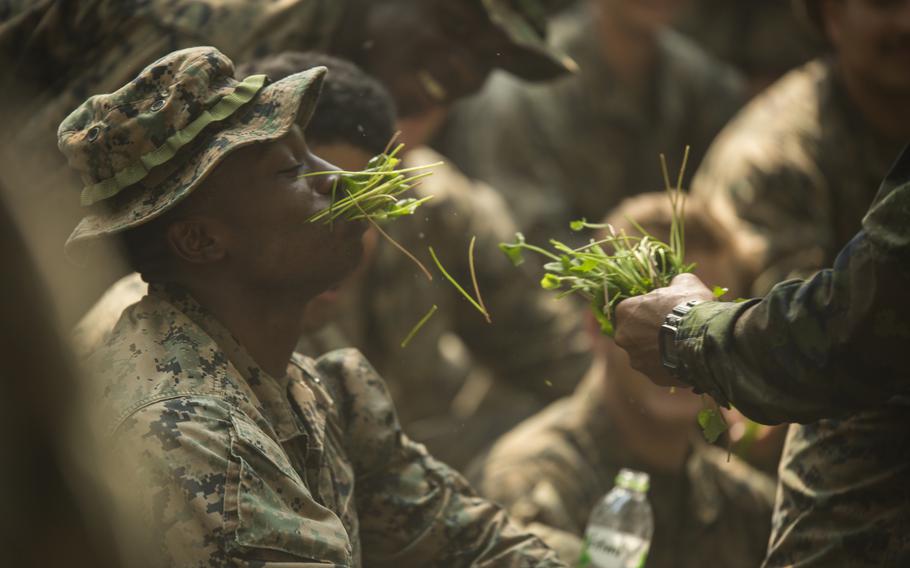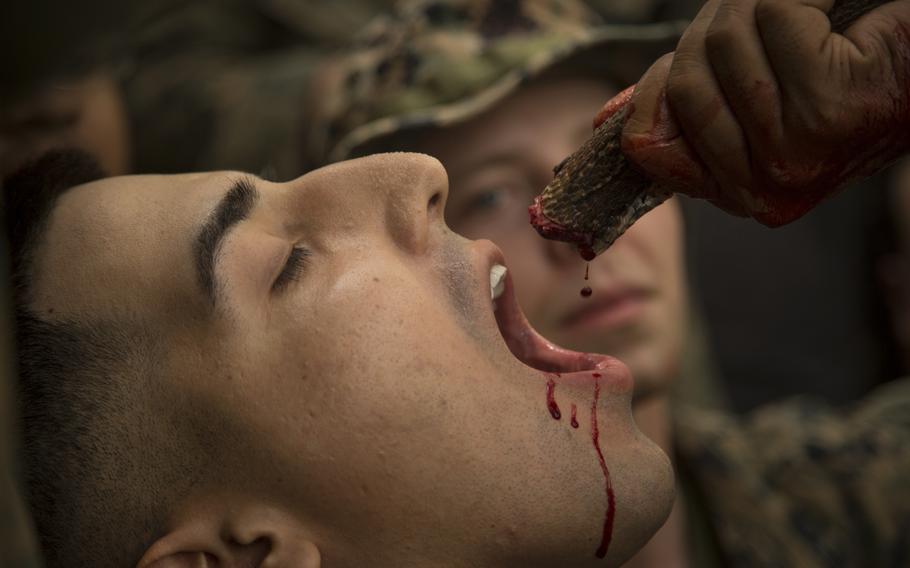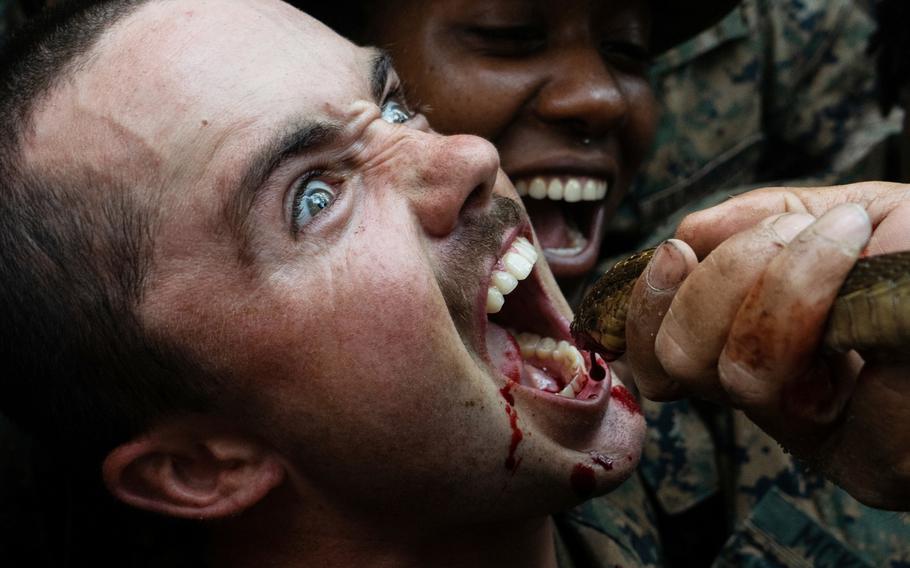 Cobra Gold is one of the Indo-Pacific's largest multinational exercises. It's also the one where U.S. troops drink cobra blood.
The exercise, which kicked off Feb. 25 in Thailand and is scheduled to wrap up Friday, includes events such as an amphibious assault demonstration, landmine destruction and a combined arms live fire exercise.
But probably the most photographed event is the jungle survival training, during which Thai instructors share with the Americans their knowledge of life-sustaining jungle sources of food and water — plants, insects and, of course, cobra blood.
---
---
---
---