Marines, Air Force in Japan ease coronavirus restrictions as infection numbers dip
by
Aya Ichihashi Joseph Ditzler Matthew M. Burke
September 9, 2020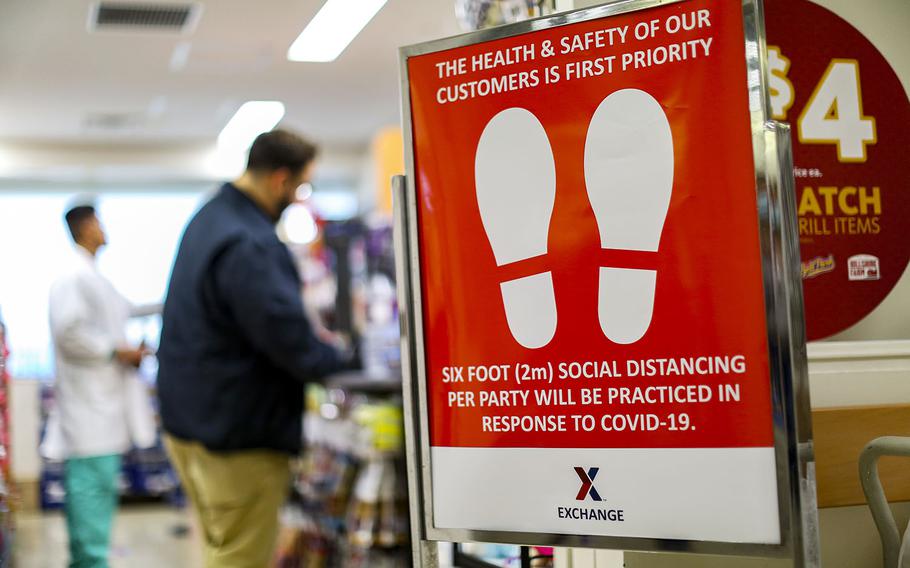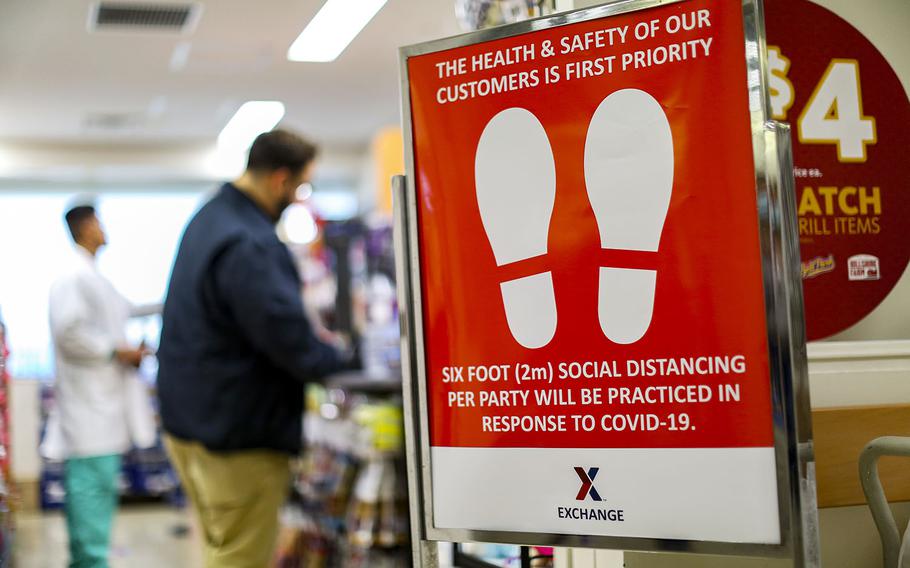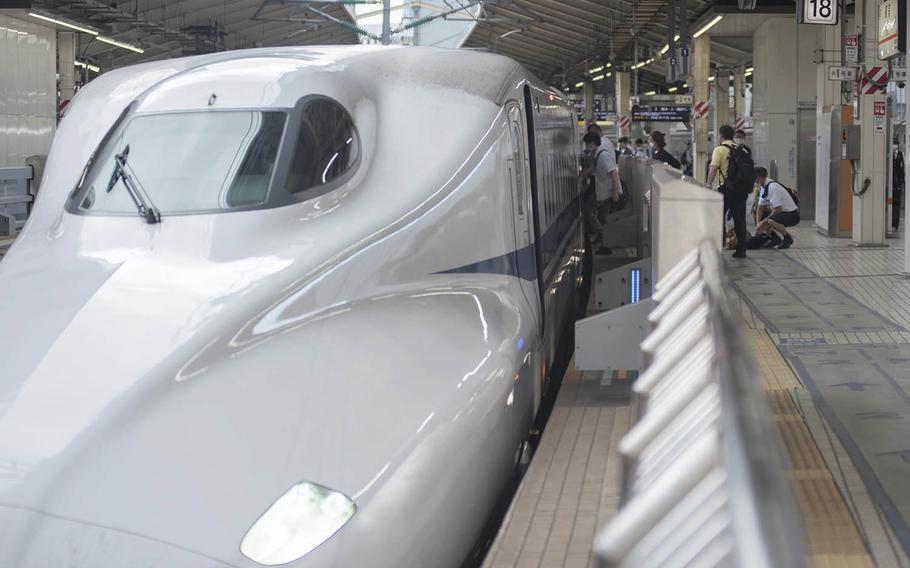 Stars and Stripes is making stories on the coronavirus pandemic available free of charge. See other free reports here. Sign up for our daily coronavirus newsletter here. Please support our journalism with a subscription.
TOKYO — The U.S. military in Japan will relax some public health restrictions Thursday for personnel in Tokyo and on Okinawa as the number of new coronavirus cases within its ranks subsides.
None of the U.S. bases in Japan reported new infections on Wednesday. However, Tokyo announced 149 patients, according to public broadcaster NHK. The city has reported 100-250 new cases every day the past 16 days except Monday, when it counted 77, according to government data.
At Yokota Air Base, headquarters in western Tokyo of U.S. Forces Japan, personnel may travel throughout most of the country and ride the local trains and buses during off-peak hours.
Base commander Col. Andrew Campbell extended the permitted travel area to include all of Japan, except Okinawa and central Tokyo, according to an order he signed Wednesday. He also permitted base personnel to travel around Japan via commercial air and shinkansen, or bullet trains.
"There is no restriction on accessing airports within Japan," or on bullet trains, according to Campbell's order.
He also extended to Dec. 8 a public health emergency at the base. The emergency, declared early in the pandemic, authorizes the base commander to impose coronavirus restrictions on Defense Department civilian employees, contractors and family members, as well as service members.
Yokota personnel have been permitted to ride trains and buses to get to work, school or day care since a general prohibition went into effect in April. Campbell eased that prohibition starting Thursday but for limited hours only.
Yokota personnel may ride buses and trains during the following hours: 9 a.m. to 4 p.m. and 7 p.m. to 5 a.m. Monday through Saturday, and 5 a.m. to midnight Sunday.
Although central Tokyo remains off-limits, base personnel may travel via local train or bus to an airport or shinkansen station within that area, according to Campbell's order.
On Okinawa, the Marine Corps and Air Force will relax some of the restrictions on its personnel by lowering the risk level there from "substantial" to "moderate."
The Marines' decision results "from the effectiveness of our safety measures in limiting the spread of the virus," according to a Facebook post Wednesday by III Marine Expeditionary Force.
"We are officially below 10 active cases among Marine forces on Okinawa," Marine spokesman Maj. Ken Kunze wrote in an email Wednesday to Stars and Stripes. "We have a few hundred tests out on new arrivals and expect that number to potentially go up, but to be below 10 is impressive."
The Marines accounted for more than 300 people infected by the virus on Okinawa but have not reported a new case since Aug. 31. The service spent nearly two months under the more stringent condition Charlie as a result of three virus clusters in July and August at bases there.
Beginning 8 a.m. Thursday, the Marines will move to a level of "moderate" risk of the coronavirus spreading, in military terms Health Protection Condition-Bravo, one step down from condition Charlie, or a "substantial" threat level.
Kadena Air Base also moved to condition Bravo on Wednesday, according to an order by 18th Wing commander Brig. Gen. Joel Carey. His order did not come with a stipulated list of permitted activities. Carey also extended the public health emergency at Kadena until Oct. 12.
The move to condition Bravo also means Defense Department schools at Marine and Air Force bases on the island will reopen and switch from online learning to in-person instruction for most students.
Schools will resume classroom instruction starting Sept. 21, according to a letter to parents and students Wednesday from Superintendent Jimmy Journey of the Department of Defense Education Activity.
Remote instruction for students who are returning to classrooms will continue through Sept. 18, the letter states.
For the Marines, the move to a lower risk level allows service members, civilian employees, contractors and family members on Okinawa a number of activities, including off-base retail shopping; dining at restaurants with outdoor seating, drive-thru or take-out service; and traveling on ferries and commercial airlines, according to the III MEF post Wednesday. Marine personnel may travel only within Okinawa prefecture, including the nearby islands, the post said.
Outdoor recreation such as golfing, tennis, beaches, zoos and playgrounds are permitted, as long as social distances are maintained, according to the III MEF post. Hotel stays are permitted for individuals, pairs, family groups and roommates.
However, prohibitions still stand on bars, lounges, karaoke and Pachinko parlors, concerts, flea markets and other "high density" places and events. Off-base barber shops, spas, nail salons, tattoo parlors and similar businesses are also off-limits.
At Yokota and on Okinawa, the relaxed strictures come with stipulations: wear face masks, especially on public transportation; practice social distancing; and exercise extra hygiene measures such as frequent hand-washing. Okinawa prefecture on Wednesday reported eight new coronavirus cases, a public health official told Stars and Stripes by phone. The prefecture also reported three deaths Wednesday and two on Tuesday. On the island, 41 have died during the pandemic.
ditzler.joseph@stripes.com Twitter: @JosephDitzler
ichihashi.aya@stripes.com Twitter: @AyaIchihashi
burke.matt@stripes.com Twitter: @MatthewMBurke1