Marine staff sergeant dies in car accident on Okinawa
by
Aya Ichihashi Matthew M. Burke
August 24, 2020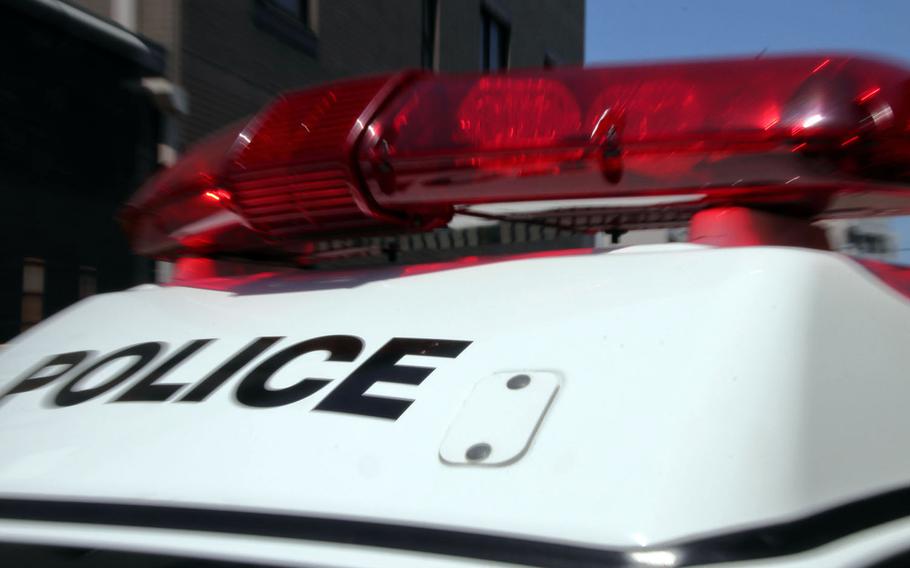 CAMP FOSTER, Okinawa — A Marine staff sergeant was killed over the weekend when his car crashed near the headquarters gate of Marine Corps Installations Pacific, Marine and local police spokesmen said Monday.
The 31-year-old assigned to the 3rd Marine Logistics Group was southbound when he apparently lost control of his vehicle around 11 a.m. Sunday, an Okinawa Police Station spokesman told Stars and Stripes by phone.
The car left the road, struck a tree and a traffic-light pole in Kitanakagusuku village, the spokesman said.
The Marine, whose identity was not released, was found unconscious at the scene by medical personnel from nearby Camp Foster, the police spokesman said.
He was pronounced dead at U.S. Naval Hospital Okinawa from injuries sustained in the crash, logistics group spokesman 1st Lt. Jonathan Coronel wrote in an email to Stars and Stripes.
"No other service members or civilians were harmed in the accident," Coronel said. "This matter is currently under investigation."
Okinawa roads were slick from rain at the time of the crash as Typhoon Bavi affected the island, the police spokesman said. The Marine had his seatbelt fastened at the time of the crash.
It's customary in Japan for some government spokespeople to talk to the media on condition of anonymity.
burke.matt@stripes.com Twitter: @MatthewMBurke1
ichihashi.aya@stripes.comTwitter: @AyaIchihashi