Marine spouse drowns while swimming in northeastern Okinawa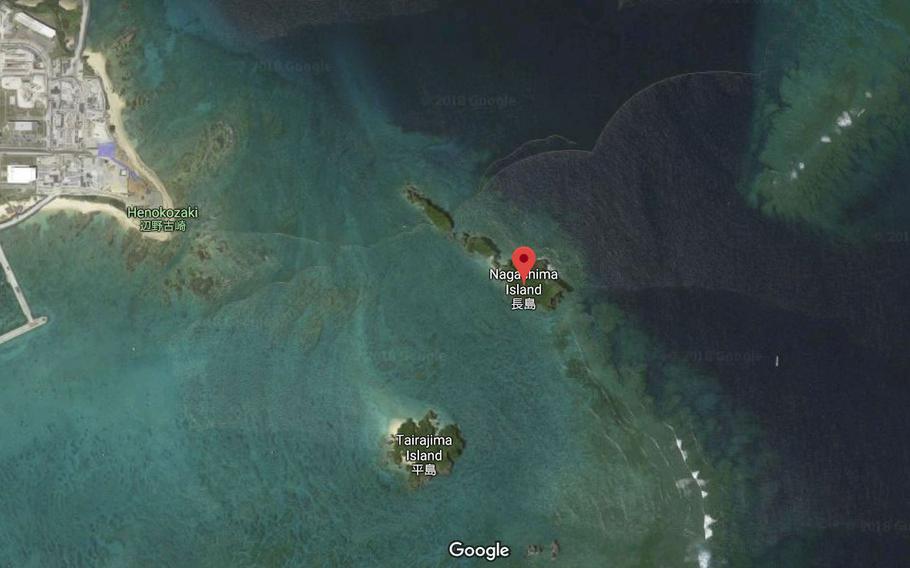 CAMP FOSTER, Okinawa — The Marine Corps on Okinawa is investigating the drowning death of a III Marine Expeditionary Force dependent who died over the weekend off the island's northeastern coast.
The incident was first reported by a Camp Schwab security official at about 12:20 p.m. Sunday, said Nakagusuku Coast Guard official Yasuhisa Watanabe. Two swimmers in the waters off Henoko were pulled out to sea by high waves in the direction of Nagashima island, the security official said.
One of the swimmers survived the incident; however, a male in his 20s was found at about 1 p.m. facedown near uninhabited Nagashima, Watanabe said.
As of Tuesday afternoon, Marine and Japanese Coast Guard officials had not released the name of the man pending next-of-kin notification.
The incident remains under investigation, Marine officials said.
Nago City was under a high sea warning with 7-foot waves at the time of the drowning, Watanabe said.