Marine punched man in the face at Okinawa nightclub while violating coronavirus restrictions, police say
by
Matthew M. Burke and Aya Ichihashi
June 22, 2020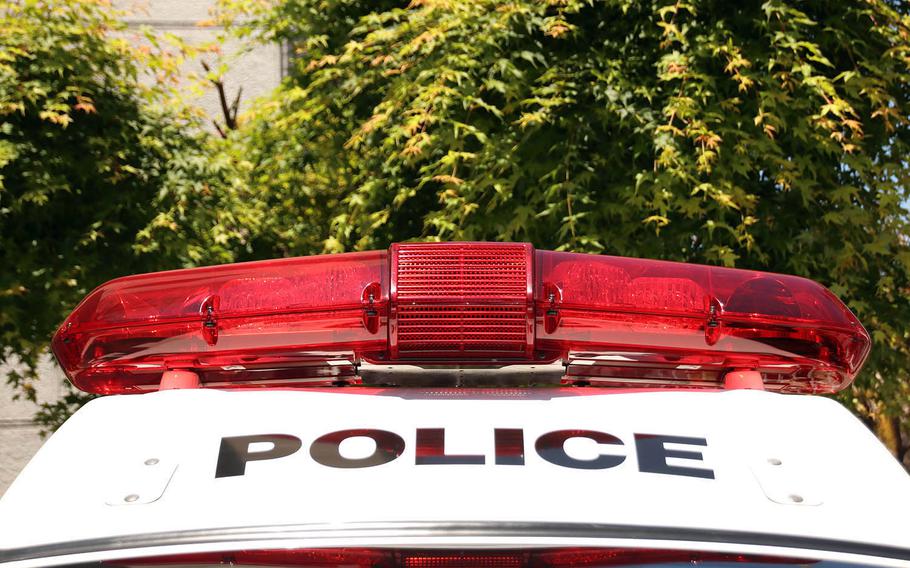 Stars and Stripes is making stories on the coronavirus pandemic available free of charge. See other free reports here. Sign up for our daily coronavirus newsletter here. Please support our journalism with a subscription.
CAMP FOSTER, Okinawa — An Okinawa-based Marine who apparently broke coronavirus restrictions was arrested by Japanese police Sunday after reportedly punching a local college student at a Naha nightclub.
Cpl. John William Thomas III, 24, of the 3rd Marine Logistics Group at Camp Hansen, was taken into custody outside the establishment in Naha's Kumoji neighborhood, shortly after police were called at 4:50 a.m., a Naha Police spokesman said Monday.
Thomas reportedly first pushed the 21-year-old unnamed man on the dance floor, telling him not to come closer, the spokesman said. The student responded by saying he would call the police if Thomas did not leave him alone, and Thomas struck the man in the lower jaw.
The student called police and exited the building, the spokesman said. Police arrested Thomas on suspicion of assault.
Thomas denies the charges, the spokesman said. No injuries were reported.
It's customary in Japan for some government spokespeople not to give their names to the media.
Police expected to refer the assault charge against Thomas to the Naha District Public Prosecutor's Office on Monday afternoon, the police spokesman said. He was being held Monday at Naha Police Station.
An assault conviction may result in up to two years in prison or up to $3,000 in fines, according to Japan's Ministry of Internal Affairs and Communications.
A spokesman for the 3rd Marine Logistics Group, 1st Lt. Jonathan Coronel, confirmed Thomas' arrest in an email Monday and said the unit is "fully committed to working with local authorities to assist with their investigation."
Bars and nightclubs remain off limits for Marines in Japan because of anti-coronavirus measures. The commander of U.S. Forces Japan, Air Force Lt. Gen. Kevin Schneider, has declared a public health emergency for all U.S. troops in the country until July 14.
burke.matt@stripes.com Twitter: @MatthewMBurke1
ichihashi.aya@stripes.com Twitter: @AyaIchihashi