Marine private charged with threatening Nebraska air base is arraigned in Hawaii
---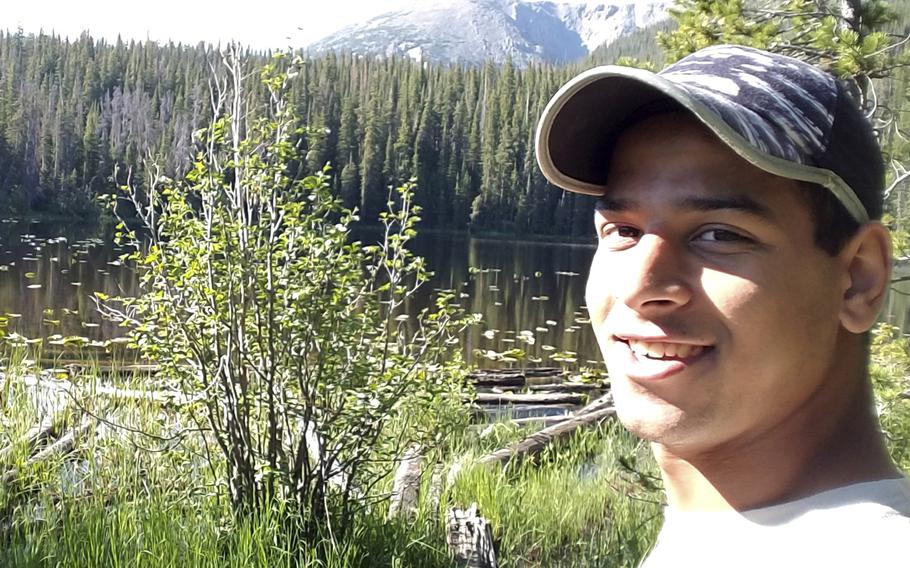 MARINE CORPS BASE HAWAII — A Marine Corps private deferred entering a plea at his arraignment Wednesday in Hawaii, where he faces charges that include making threats and attempting to bring concealed weapons into a Nebraska Air Force base in May.
Pfc. Ali Al-kazahg also deferred until later a choice of trial by jury or judge during the brief hearing at Marine Corps Base Hawaii, where he is currently being held and where he has been stationed since August 2018.
Lt. Col. Wilber Lee, the judge in the case, set a weeklong trial to begin Jan. 24.
Al-kazahg has been charged with carrying a concealed weapon, communicating threats, possession of modified firearms and unlawful firearms modifications, unauthorized absence, violation of a lawful general regulation and dereliction of duty, fraudulent enlistment and making a false official statement.
Al-kazahg, an American citizen and native of Nebraska born to Iraqi refugees, was arrested May 31 after being stopped by gate guards at Offutt Air Force Base near Omaha.
According to the Omaha World-Herald newspaper, Al-kazahg, who was home on leave at the time of the arrest, was stopped because his name appeared on a law enforcement watchlist.
Al-kazahg's name had appeared on a "be on the lookout" bulletin, according to the World-Herald, which obtained a copy. The newspaper reported that he was listed for allegedly telling another Marine he would "shoot up the battalion, starting at the barracks" if he received discipline for misconduct. He also mentioned specific Marines as targets, the newspaper said.
A search of Al-kazahg's car yielded two semi-automatic rifles, a handgun, a silencer and a bump stock, which is used on semi-automatic weapons to create rapid firing in the fashion of a machine gun, the newspaper reported.
With few exceptions, military personnel are not allowed to bring personally owned weapons onto military installations.
olson.wyatt@stripes.com Twitter: @WyattWOlson
---
---
---
---