Marine Corps veteran helps manage US national team at Rugby World Cup in Japan
---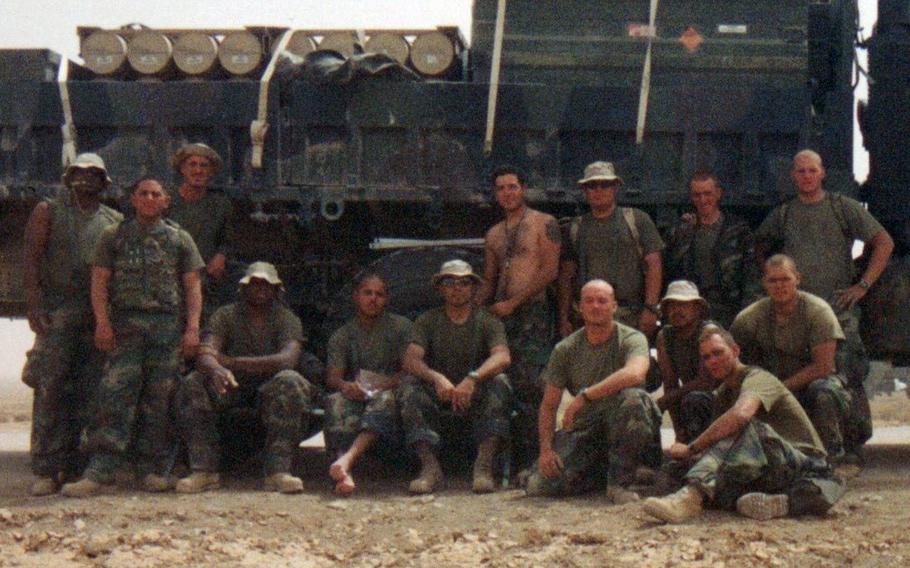 Civilian life after a military career can be a challenge.
It wasn't easy for Oscar Alvarez, who went through four jobs before finding his calling as a manager with the U.S. Eagles national rugby team.
Alvarez, 41, of New Braunfels, Texas, and the team are in Japan this month for the Rugby World Cup, which has seen crowds of foreigners and locals alike pack stadiums all over the country.
The trip is a nostalgic one for the former enlisted aviation ordnance Marine and logistics officer who served at Marine Corps Air Station Iwakuni near Hiroshima for 18 months and trained on the Japanese island of Okinawa.
Alverez joined up in 1999 and was part of the invasion of Iraq in 2003 as a member of the Camp Pendleton, Calif.-based Marine Aviation Logistics Squadron 39.
He spent 9 ½ months in the war zone, earned his commission and worked in logistics before leaving the service in 2014. But civilian life wasn't all plain sailing, he said.
"Some veterans transition easily into civilian life, but some don't," he said. "I went through four jobs [after leaving the military]. I wasn't happy. Nothing fulfilled me."
Alvarez' path to a job in rugby began while he was still in uniform. He started playing the sport at Marine Corps Air Station Cherry Point, N.C., as a back on the base team.
He worked as a liaison to the Argentinian national seven-a-side team, helping link their staff with organizers at the Las Vegas Sevens tournament. Then he did the same job for the U.S. national sevens team before joining the Eagles' staff.
Alvarez is also the manager of Major League Rugby's San Diego Legion, where his background in military logistics comes in handy.
"It's a great job for a veteran," he said. "I have to get guys from A to B and make sure the players have everything they need."
Being a manager filled everything that was missing in his life after the military, Alvarez said.
"I'm taking care of a bunch of guys, making sure they are getting fed and dealing with personal problems just as I would have done in the Marine Corps," he said.
The Eagles were based in the city of Yomitan on Okinawa ahead of the World Cup. Members of the Yomitan Beach Boys, a team made up of Marines, soldiers, sailors and airmen stationed on Okinawa, attended a welcome ceremony for the Eagles.
James Deak, a retired Army officer who coaches the Beach Boys, said military players, including Okinawa's women's Wahine team, are excited about the tournament.
Deak traveled to Yokohama to watch the New Zealand All Blacks play South Africa's Springboks last month and plans a trip with 10 other military ruggers to watch the Eagles play Tonga in Osaka on Oct. 13.
Some of the Eagles players visited Torii Station, home of the Army's 1st Battalion, 1st Special Forces Group in Yomitan, and a group of Okinawa-based troops watched the team train, Alvarez said.
The Eagles had tough losses to heavyweights England and France in their first two games but they're expected to do better against Tonga and challenge Argentina in their pool match in Saitama Oct. 9.
Alvarez' advice to troops who have never watched rugby is to give it a go.
"Almost all Americans love contact sport. If my brother-in-law, who is a die-hard Minnesota Vikings football fan, can start liking rugby anybody can," he said.
Rugby appeals to servicemembers, he said.
"If [troops stationed in Japan] are in any area where they can make their way to a game, they should do it," he said. "The stadiums are always full; the crowds are amazing, and this only happens every four years."
robson.seth@stripes.com Twitter: @SethRobson1
---
---
---
---