Marine Corps relieves Hawaii air station commander over off-duty incident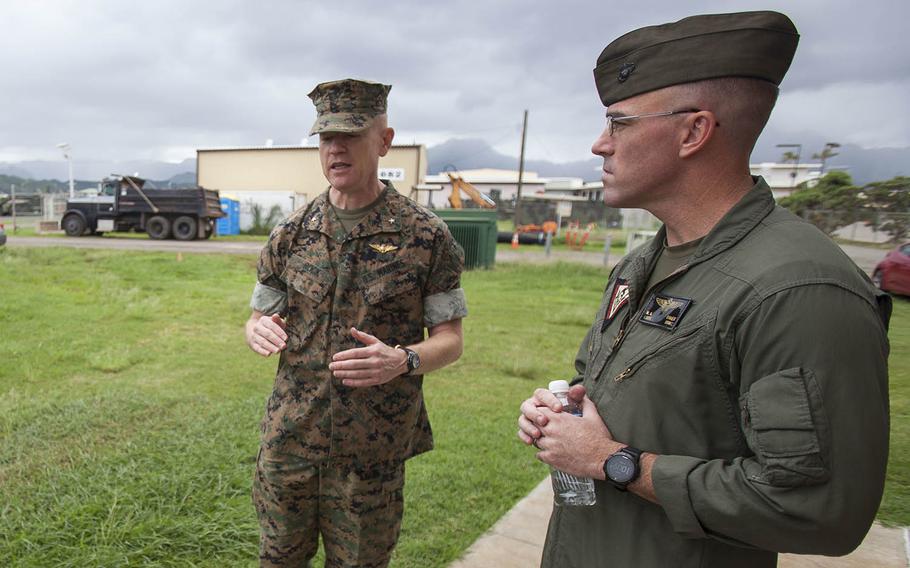 The commander of Marine Corps Air Station Kaneohe Bay, Hawaii, has been relieved of his duties following an investigation into an April off-duty incident.
Maj. Gen. Paul Rock Jr., commander of Marine Corps Installations Pacific, relieved Lt. Col. Nathaniel "Lips" Baker "due to a loss of trust and confidence in his ability to continue to serve in that position," the service said in the statement Thursday. No other details were available.
"The Marine Corps holds all Marines, especially commanders, responsible for their actions, and is committed to upholding high standards of honor, courage and commitment within the ranks," the statement said.
Baker, who assumed command at Kaneohe Bay in June 2018, flew 2,900 hours in the EA-6B Prowler and served multiple tours in Iraq and Afghanistan.
His awards include the Meritorious Service Medal, the Air Medal, the Navy and Marine Corps Commendation Medal and the Navy and Marine Corps Achievement Medal, according to his official Marine Corps biography.
Kaneohe Bay air station is home to nearly 10,000 active-duty Marine and Navy personnel, according to the Marine Corps website.