Marine arrested on suspicion of hit-and-run of Japanese police cruiser on Okinawa
By
Matthew M. Burke and Aya Ichihashi
June 7, 2019
---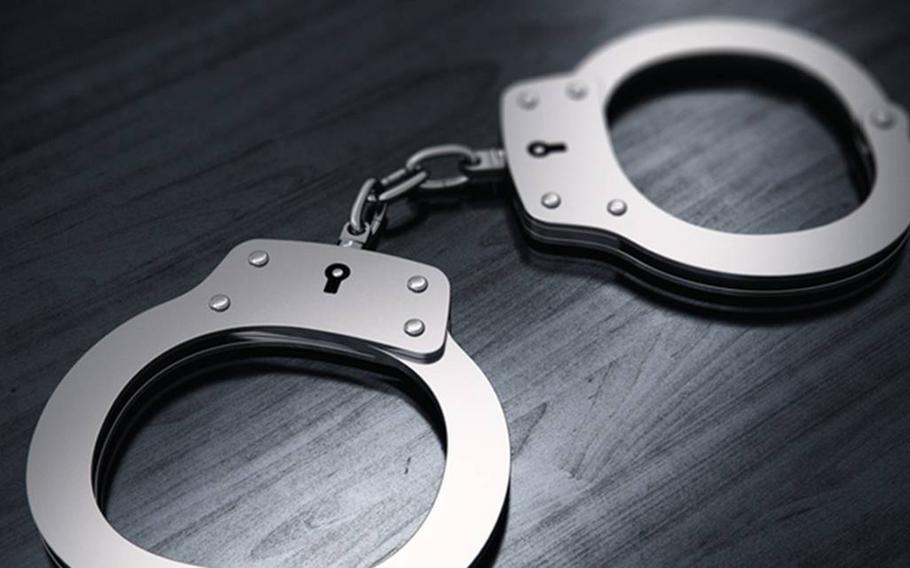 CAMP FOSTER, Okinawa — An Okinawa-based Marine was arrested Thursday following a chase that Japanese police said involved reckless driving and a hit-and-run on a police cruiser.
Cpl. Darreon Jamarcus Brewington, 23, of Camp Kinser was arrested sometime after 10:30 p.m. when Japanese police were called regarding two cars driving recklessly on Route 58 in Chatan, Okinawa Police deputy chief Hirotoshi Iha said Friday.
Police arrived at the scene and spotted a vehicle matching the description of one of the cars parked on the sidewalk in the Kamisedo area of Chatan.
When police pulled up behind the suspect vehicle, the car backed up and struck the Japanese cruiser twice before fleeing the scene, Iha said.
Police received a subsequent call of a man "acting suspiciously" and "wandering" in a nearby Chatan neighborhood, Iha said. Police then found Brewington on a local resident's property, and the vehicle involved in the hit and run was found close by.
Brewington was arrested without incident, Iha said. The officers were not injured in the hit-and-run crash.
Brewington was still in custody Friday evening while police investigate. He is charged with breaking and entering, which in Japan is a charge similar to trespassing, Iha said.
"We are investigating if Brewington was the suspect who hit the officers' car, then took off," Iha said. "If we find out it was Brewington, we will add violation of Road Traffic Law charges."
Alcohol was not a factor in the incident, Iha said.
---
---
---
---